Homemade fermented foods are the best and most flavourful probiotic supplement you can make in your own kitchen. Fermented vegetables support your gut health, strengthen your immune system, and improve your digestion system. They are easy to make and, once fermented, they can literally last forever.
After completing this challenge you'll have ready jars of your own sauerkraut, kimchi, fire cider, fermented cucumber pickles and other vegetables that you love.
In this challenge, we are focusing on simple fermented vegetables and elixirs, that are easy to make, yet they have powerful health benefits.
It's a perfect challenge for you, if:
V You want to start fermenting vegetables for health reasons
V You are just starting out with fermentation, and want to learn all-time favourite classics: sauerkraut, kimchi, beet kvass, fermented cucumber pickles, etc.
V You don't have much time for trial and error with fermentation, yet want to learn the skills for fermenting at home (spoiler: it's quite easy, when you know how!)
In this challenge you will learn:
✅ How to safely ferment any vegetable you like


✅ All the basics of fermentation: which salt and water to use, which jars and lids to use, how long to ferment each vegetable and more
✅ How to ferment vegetables without salt
✅ You'll make the world's most famous and flavourful fermented foods, including sauerkraut, kimchi, fermented cucumbers and even a fire cider (oxymel)
✅ All ferments in this challenge are praised for their powerful health benefits and medicinal properties
✅ During the entire month you'll be surrounded by other fermenters, and supported by our fermentation gurus. There will be no reason to be scared to start fermenting without a delay!
Here is what you will make in the challenge:
WEEK 1
Basics of Lacto-Fermentation,
Sauerkraut
We'll cover all the basics of traditional vegetable fermentation at home, including safety. You'll learn the art of creating sauerkraut, with different types of cabbages and flavour combinations.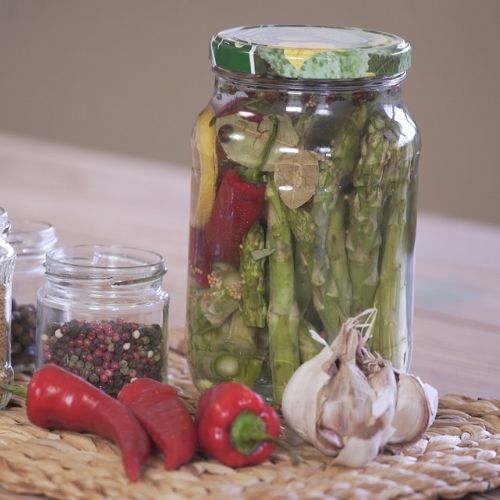 WEEK 2
Fermentation in Brine,
Fermenting Without Salt
You'll master the concept of gut-healing lacto-fermented vegetables in brine, with 10+ vegetable recipes and combinations for every season.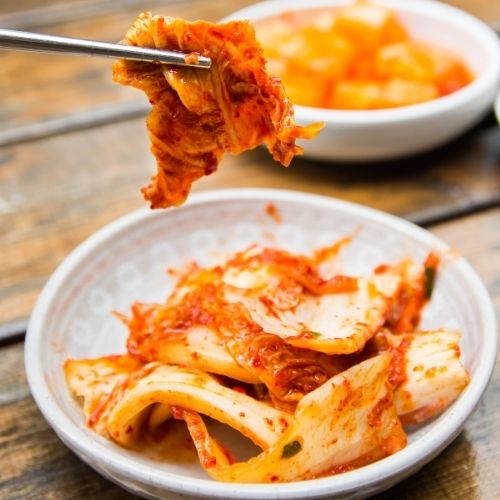 WEEK 3
Kimchi Method,
Classic and Vegetarian
Learn the "Kichi Method" that can be used with different vegetables. Practice making classic Kimchi with napa cabbage and daikon radish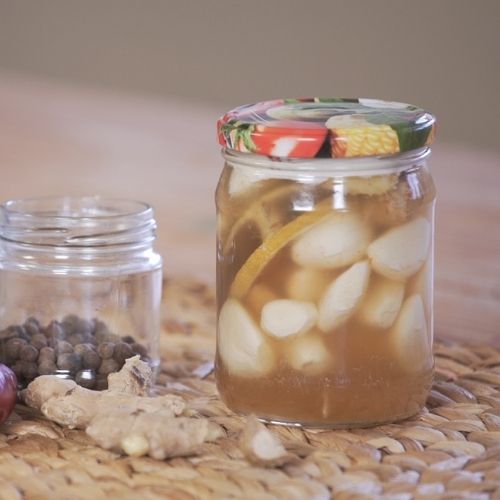 WEEK 8
Medicinal
Ferments
You'll learn how to make ferments that were traditionally used to boost the immune system. It includes oxymels, herbs fermented in honey, garlic, and beet kvass.
But, wait ... why is it a CHALLENGE,
not an online course?
How many online courses have you bought and never finished? How many cookbooks do you open only on special occasions?


Our challenge is focusing on practice and support. You'll be challenged to actually MAKE your fermented vegetables, without procrastination, and have lots of fun in the process!
✅ 
Enroll in the challenge until June, 16.
 You'll receive the list of ingredients and equipment when you join, and the challenge starts on June, 16
✅ 
Watch your email!
Every week you'll receive short video tutorials, recipes and cheatsheets with exact steps to follow
✅ 
Make just 1 recipe each week and share the results.
The challenge runs for 4 weeks in total.
✅ 
Get support from our instructors and the community.
Whatever difficulties you face, we are there to support you and troubleshoot for you. Just ask your questions in the community.
✅ 
Enjoy your delicious, homemade probiotics for the months to come!
FAQ
Can I buy the challenge as a gift?
Yes of course. Just click on buying challenges as a gift and choose the challenge you'd like to give to someone. They will have 12 months to enroll in the challenge, whenever it suits them best.
How does the challenge work exactly?
Here is how:
> You enroll in the challenge before the start date. You get the list of all the equipment and ingredients you'll need, and join the community of other challenge participants
> On June 16 the challenge officially starts! You receive access to the first challenge materials and the roadmap
> Every week you'll receive emails, short video tutorials with exact steps to follow, as well as and weekly tasks
> You follow the roadmap and do the tasks, share your progress and ask questions whenever you need support.
What if I don't complete the challenge within 30 days?
Life can get busy unexpectedly, we understand that! If for some reason you have to postpone your challenge, you'll have 12 months in total to complete it. However, we recommend sticking to the original schedule, then you'll get maximum support from the coaches, and the most powerful results!
Can I keep all the printables and templates, even after the challenge is over?
Yes, of course, all the printable materials and pdfs are yours to keep! Download them, save them, put them on your fridge if needed, and use them for many years to come.

Do you have a money-back guarantee?
Yes, we have 7-Day money-back guarantee. If after the first week of the challenge you decide that it's not what you were looking for, we'll refund your purchase, no questions asked.

How long will I have the access to all the challenge materials?
You'll have access to the challenge materials for 12 months. You can download all the printables and PDFs within those 12 months and keep them.