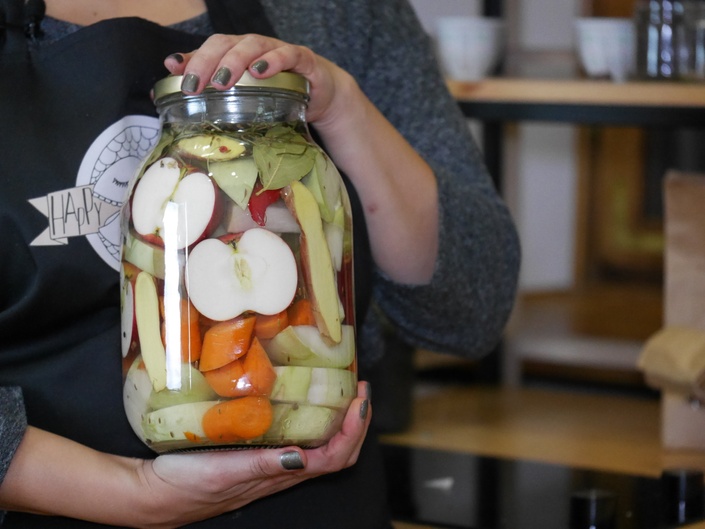 The Art of Fermented Foods
Online course, based on traditional fermentation techniques from around the world
Watch Promo
Fermented foods are the healthiest, cheapest and some of the most delicious super foods available in the world. Starting from learning how to ferment vegetables simply, and how to create live-saving fermented drink, our course will introduce you to various traditional fermentation techniques.
Learning how to make fermented foods at home will help you save money and know 100% what ingredients are in your plate. You will not need to take probiotic supplements anymore, even if you are on a plant-based diet, follow a vegan lifestyle and live in a country with a cold climate.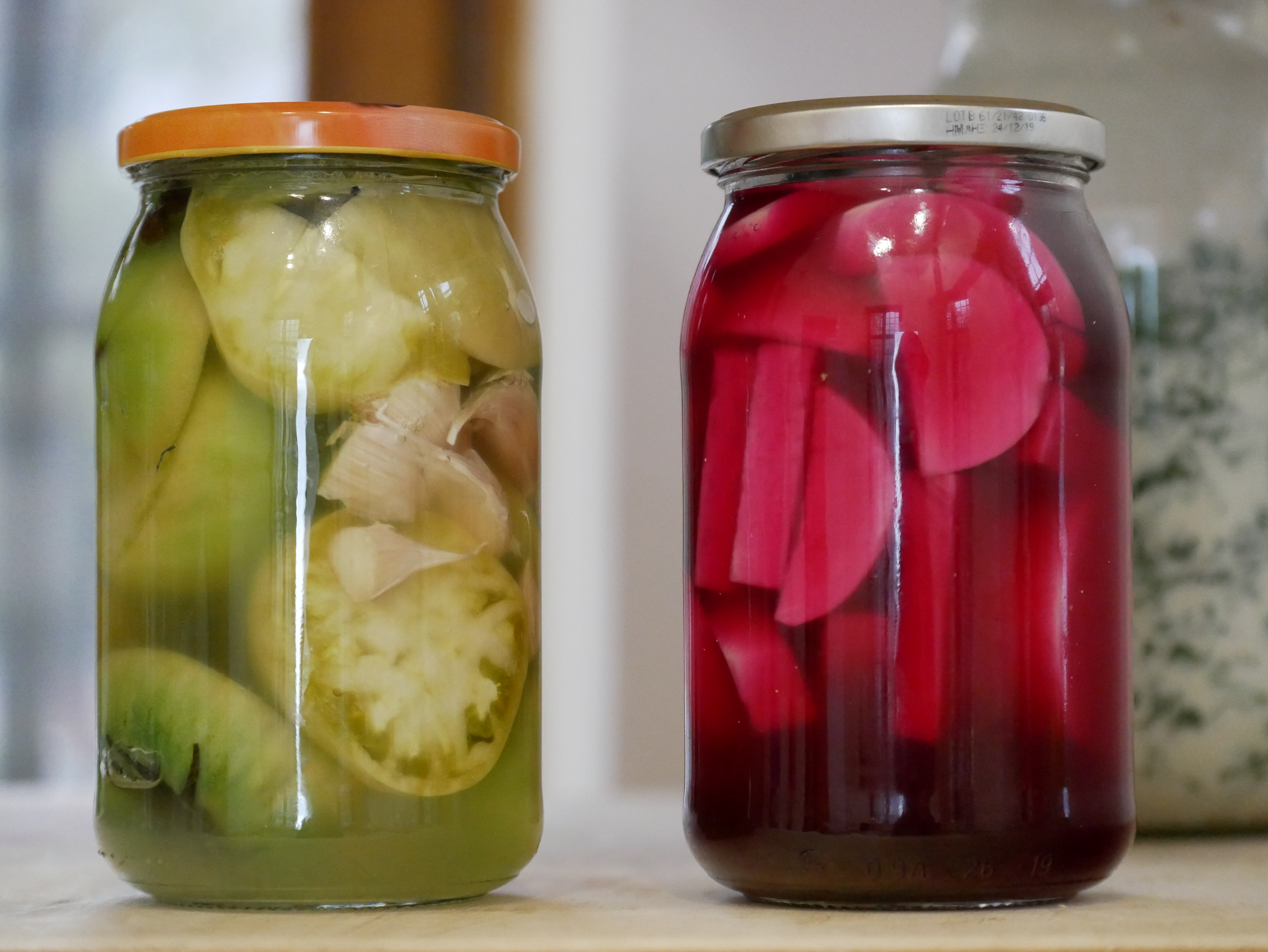 Why learn about fermented foods and add them to your diet? Some people love to ferment vegetables just for the fun and taste of it, but there are plenty of reasons to include them in your diet. They are backed by science and thousands (!) of years of healthy nutrition traditions.
Fermented foods are the source number one for healthy natural probiotic, which ensures a healthy gut and improves the entire digestion system. Fermentation process largely reduces anti-nutrient content, and improves absorption of nutrients from other products you consume. And of course fermentation is a wonderful way to preserve the foods and benefit from their vitamins even when they are out of season.
Your Instructor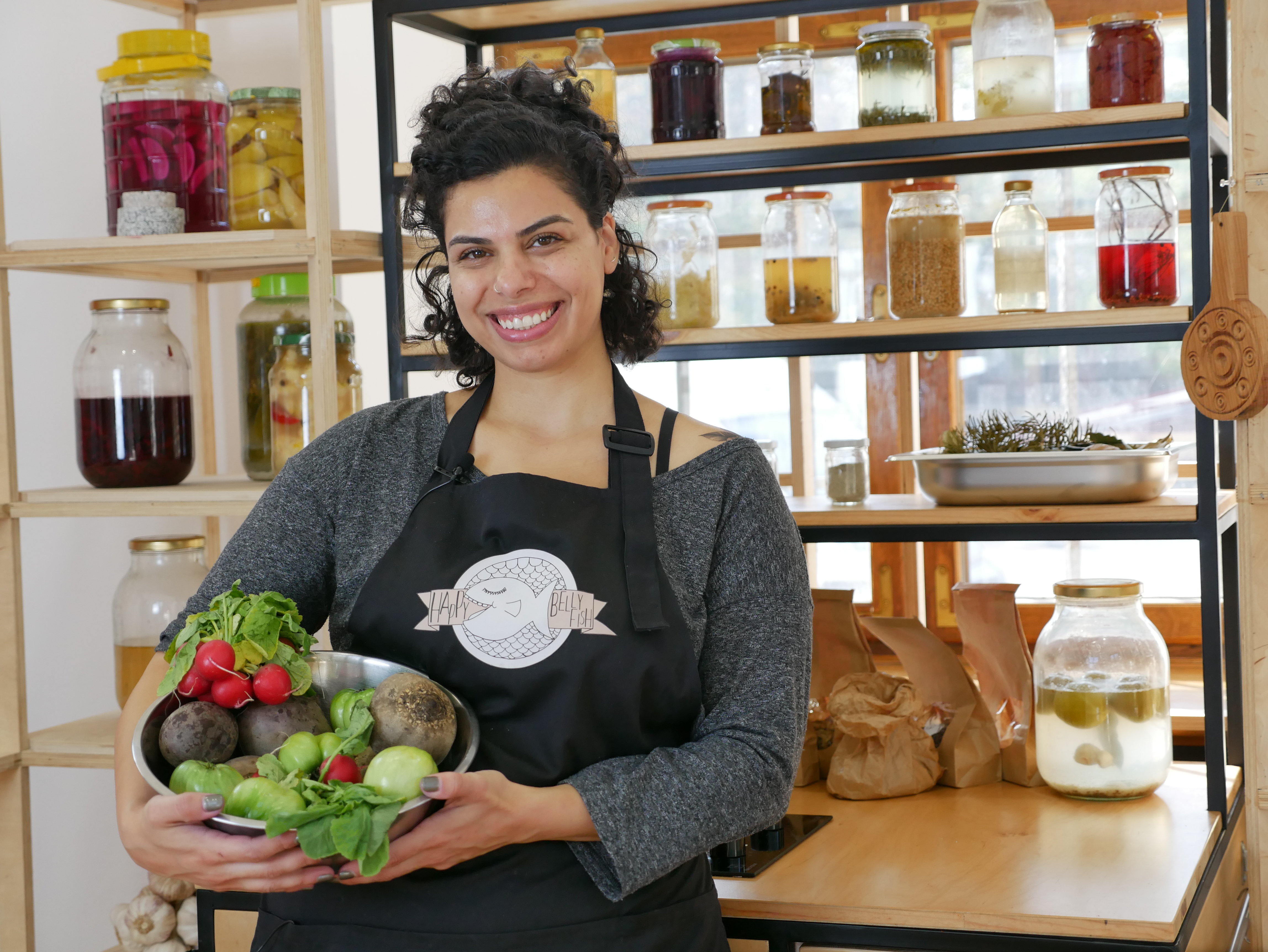 Mirna Bamieh is a chef, an artist and the founder of the Palestinian Hosting Society. During her latest project she spent several months in Poland, researching various fermentation techniques and traditions, and putting them into practice. Mirna runs culinary project and hosts tables all around the world. She is on a mission to preserve traditional recipes and give them the attention they deserve in our kitchens, and in our societies.
"Fermented foods contain natural probiotics, or healthy bacteria, that can take your health to the next level. Nearly every culture has a version of a fermented food: yogurt, kefir, miso, and fermented vegetables, including sauerkraut, pickles, and kimchi."
― Sara Gottfried, The Hormone Reset Diet:
Heal Your Metabolism to Lose Up to 15 Pounds in 21 Days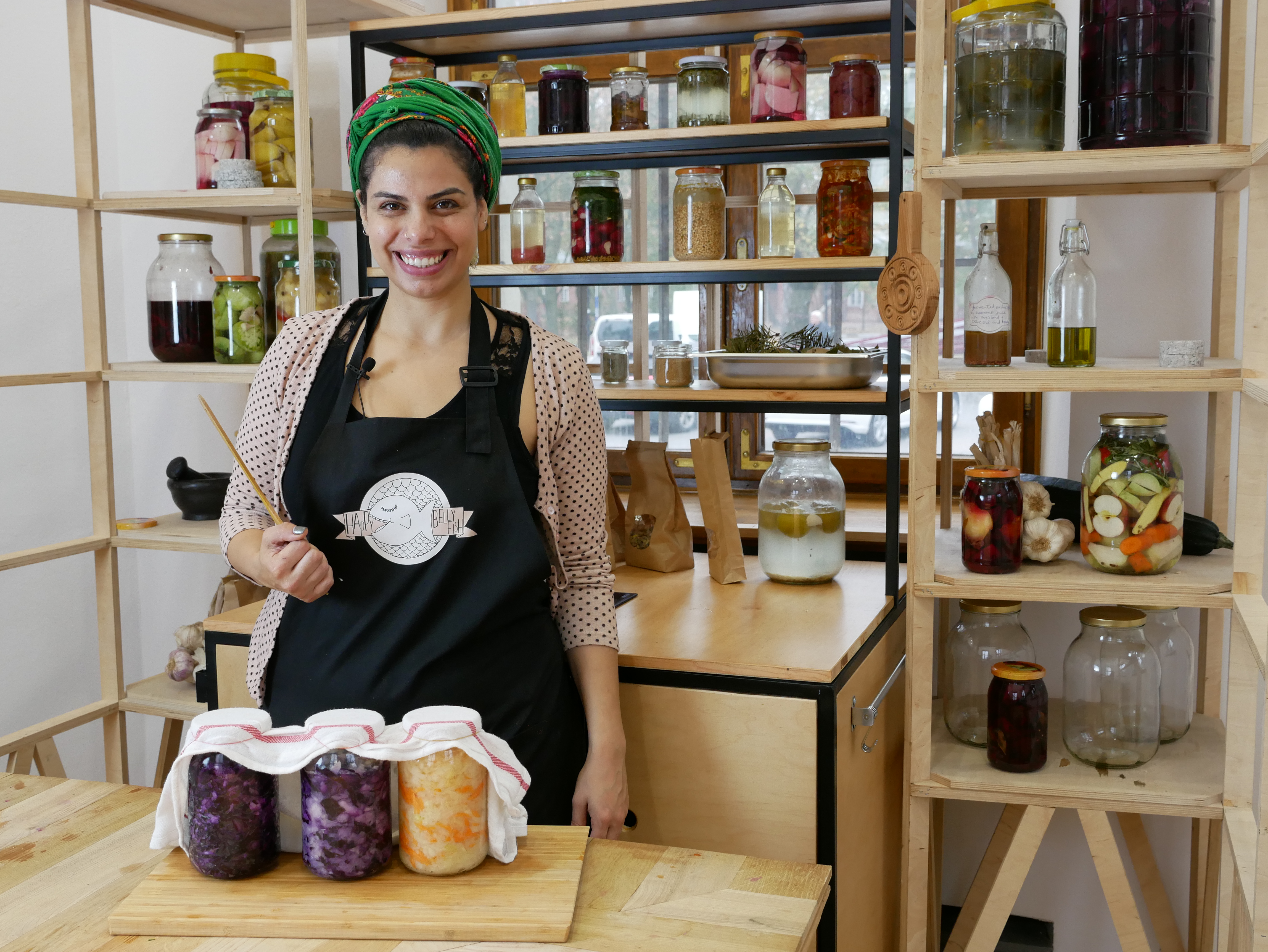 What makes our course so unique? All our classes and materials are based on traditional knowledge from different countries, which is not easily accessible. Most of it you would only learn from a grandmother, and we are proud to be able to preserve this valuable culinary wisdom.
We'll present you fermentation techniques that are passed from generation to generation, following traditional knowledge like lacto- fermentation, without addition of vinegar or commercial yeast, and with a minimum of ingredients.
WHAT YOU WILL LEARN
How to ferment vegetables, following lacto-fermentation

Technique for pickling in brine, oil, yoghurt and spiced sauces

Classic fermented foods: kimchi, sauerkraut, cucumber pickles, preserved lemons, radish, tomatoes, jalapeños, chillies, aubergines etc.

How to grow a ginger bug and make fermented drinks using it

How to make fermented sauces, that will last forever - particularly, how to make original ketchup at home
Unique flavour pairings and the use of spices in fermentation

Fermentation techniques from the Middle East, Eastern Europe, Mediterranean, India and Korea

How to introduce fermented foods in your diet: recipes and food hacks

Health benefits of specific fermented foods
HERE IS A SNEAK PEAK OF EXACT RECIPES AND TECHNIQUES THAT YOU WILL LEARN
The basics and art of lacto-fermentation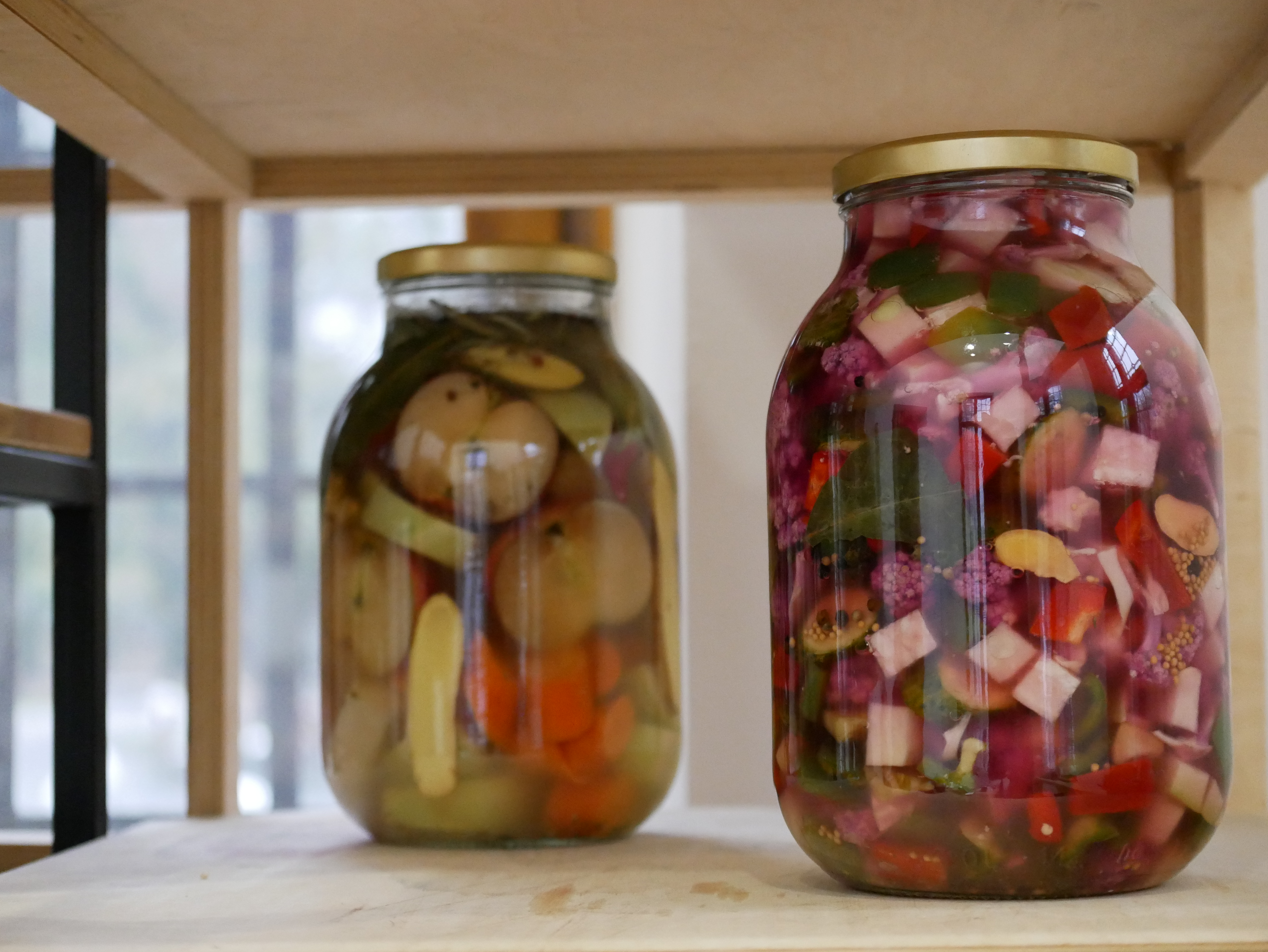 How to make fermented vegetable salads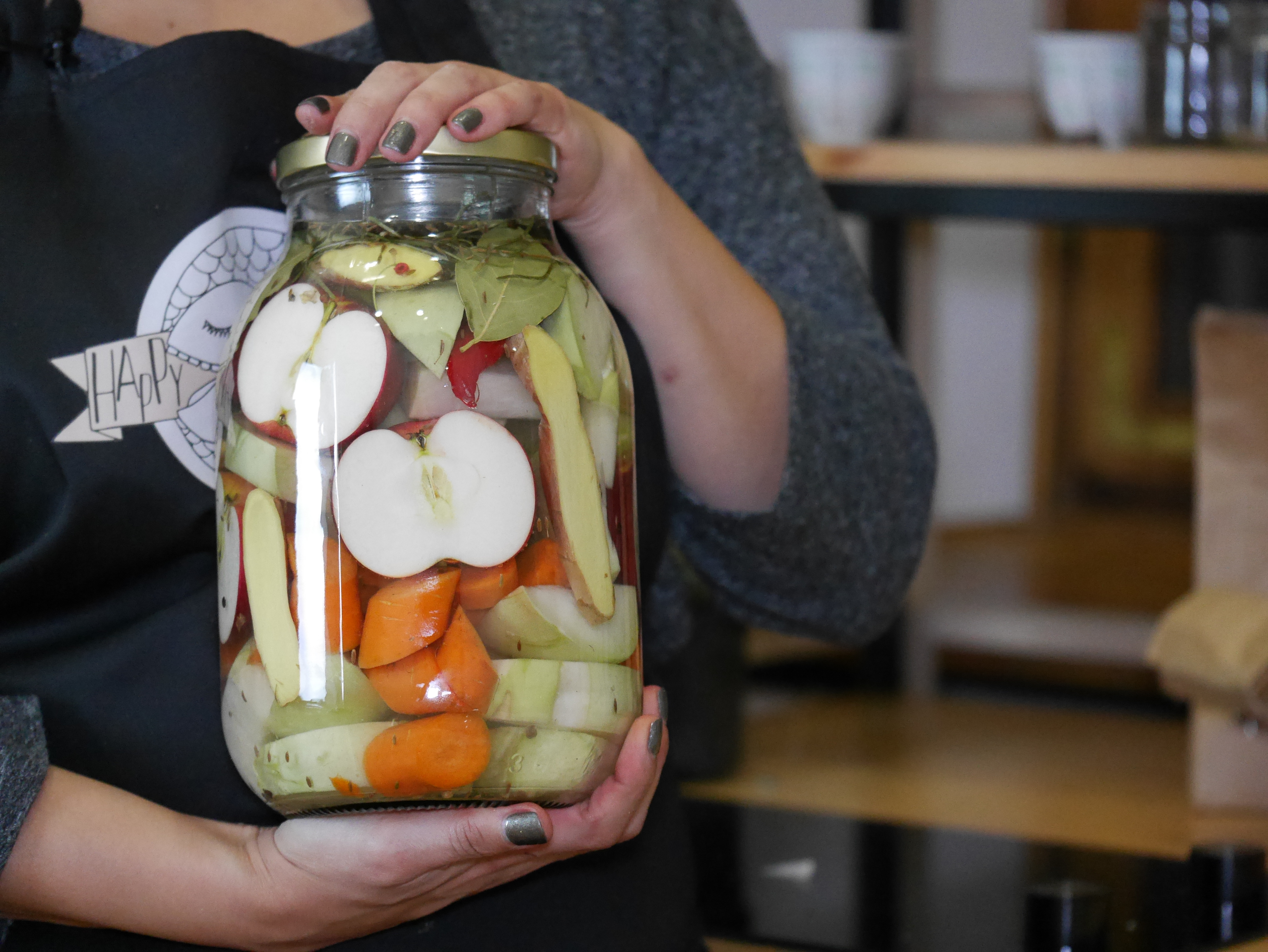 Three recipes of sauerkraut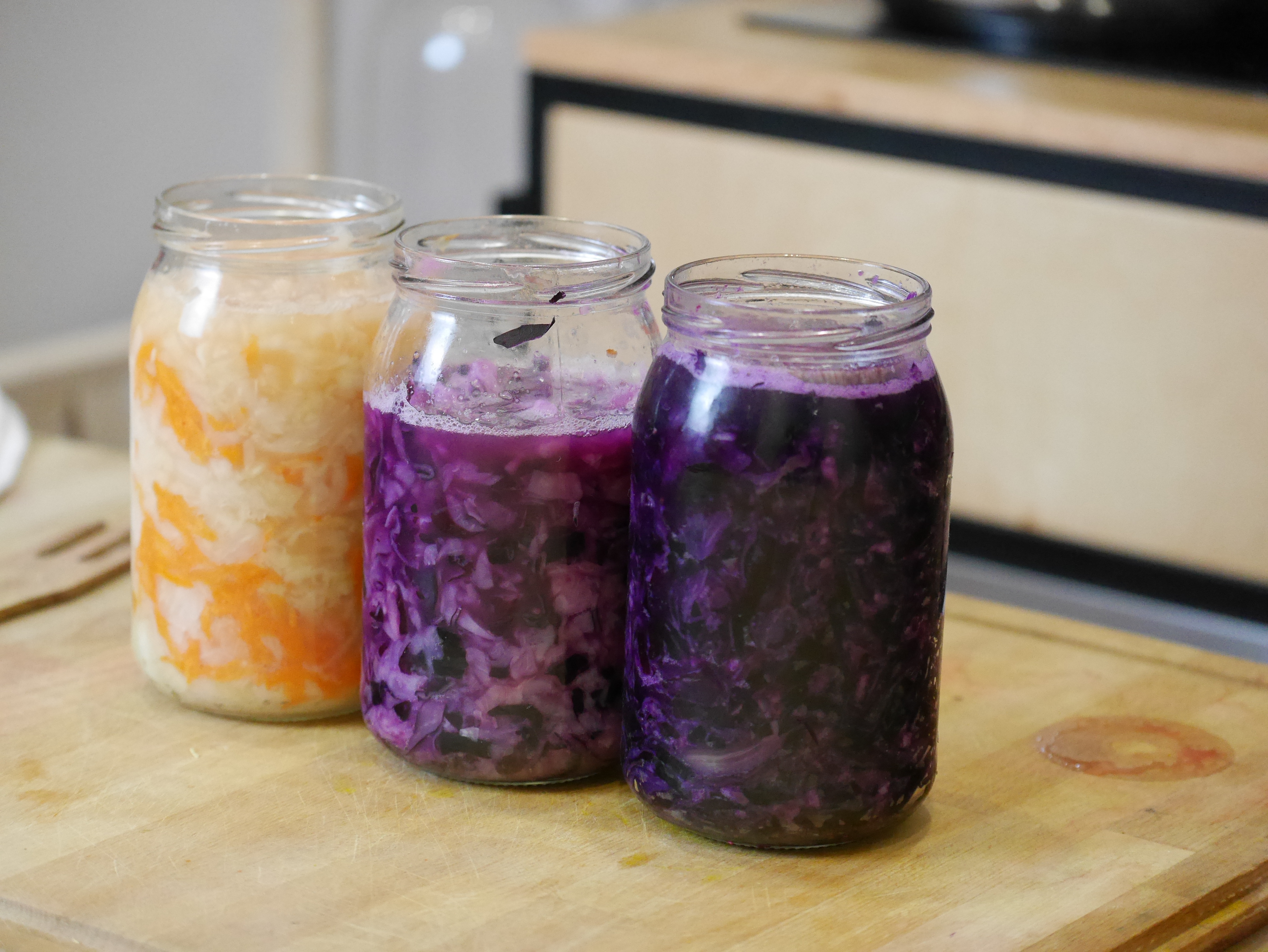 Fermentation recipes of the Middle East:
Egyptian preserved lemons with spices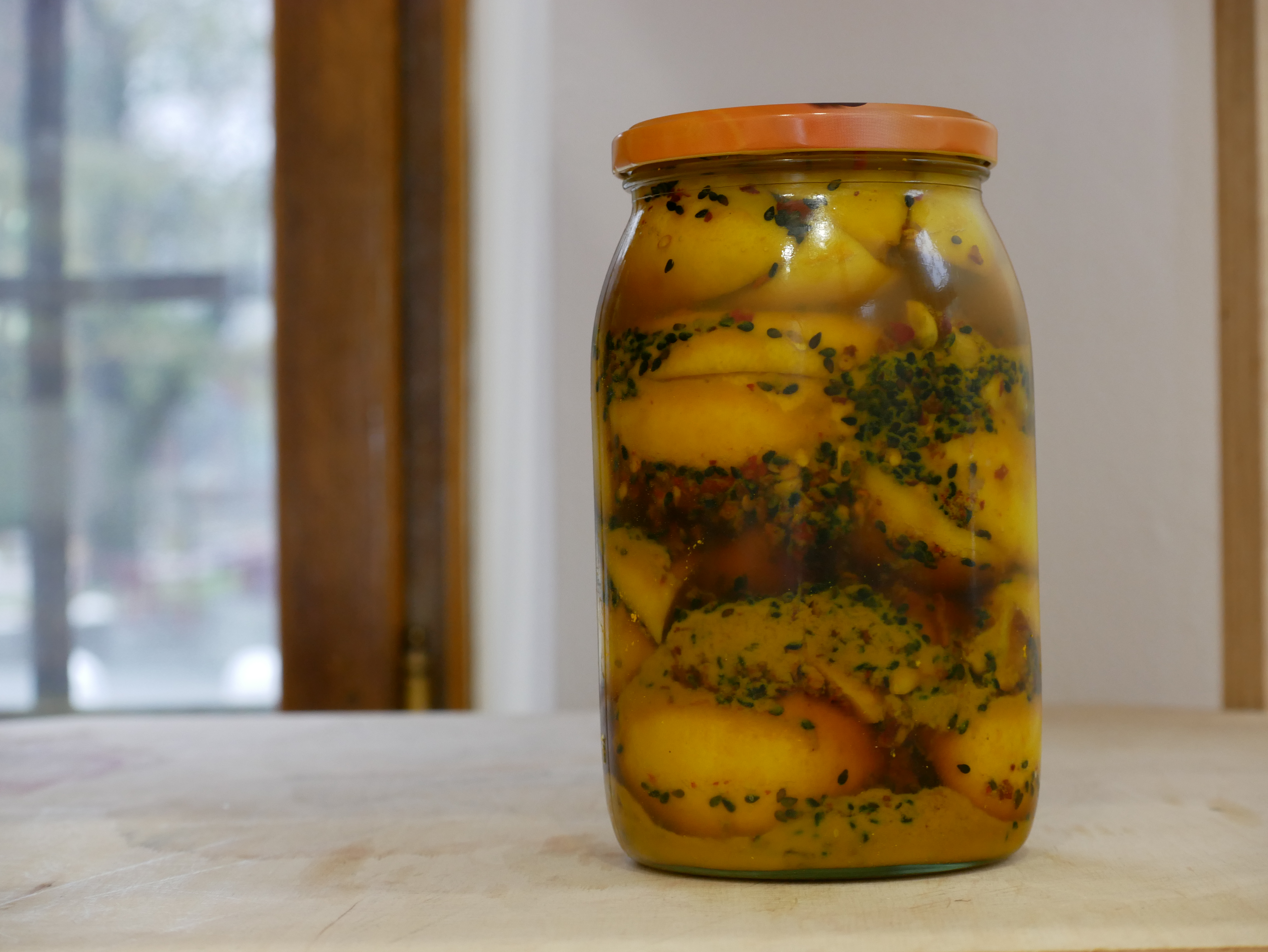 Authentic Kimchi
(incl. vegan version)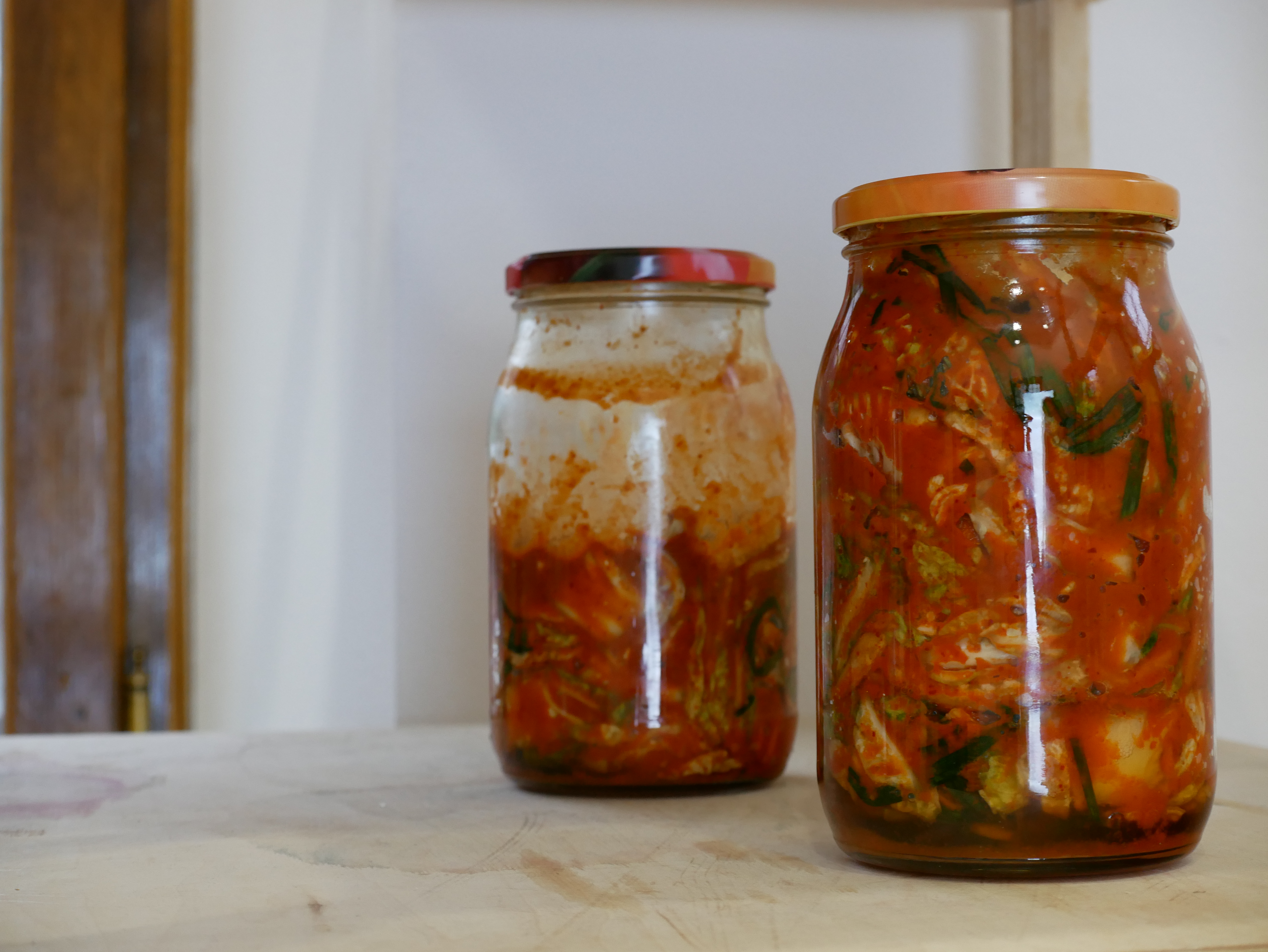 Fermentation in yogurt:
garlic kale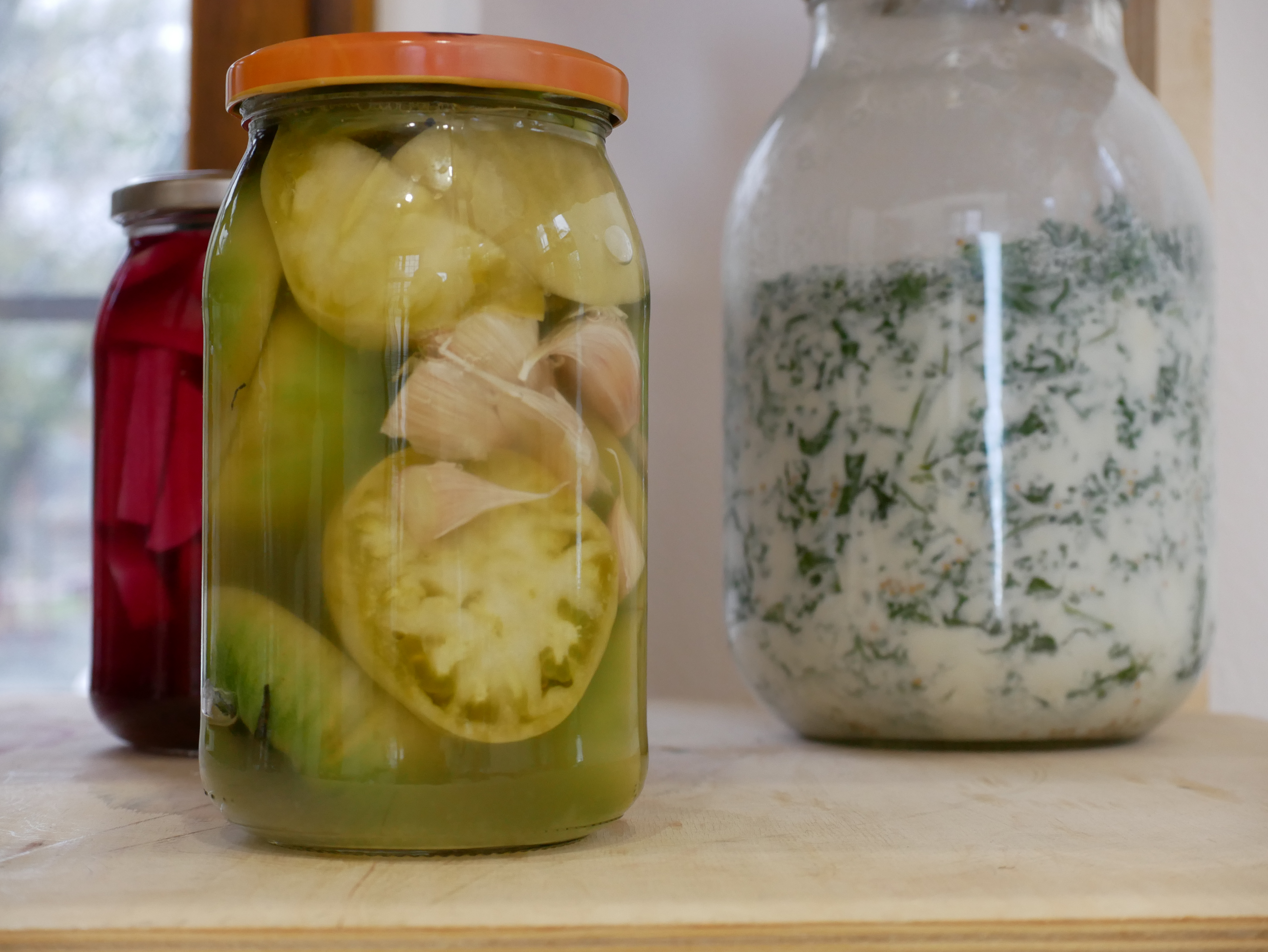 Fermentation in oil:
walnut jalapeños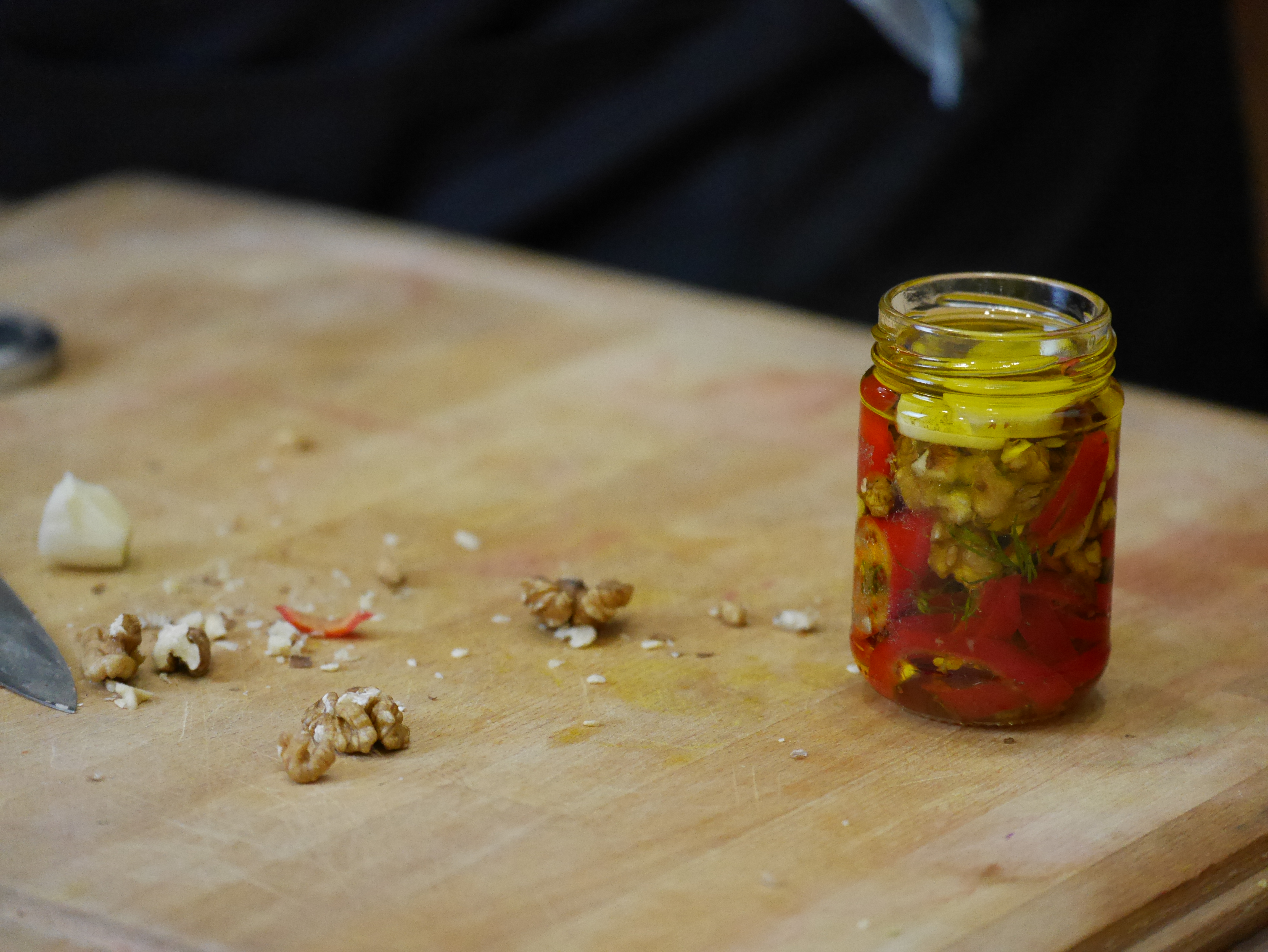 Fermented Beetroot
and Beet Kvass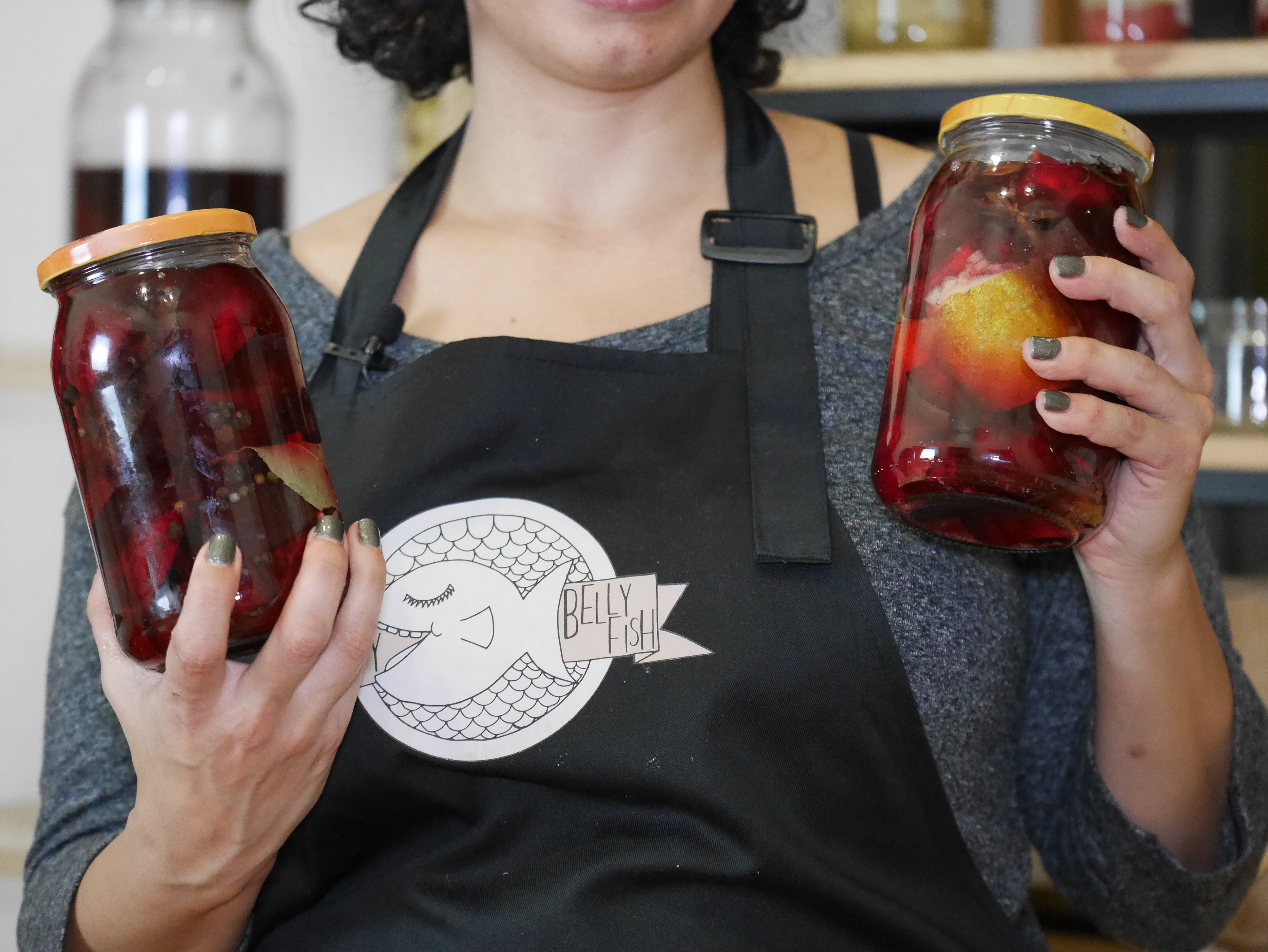 Ketchup and
homemade chilli sauce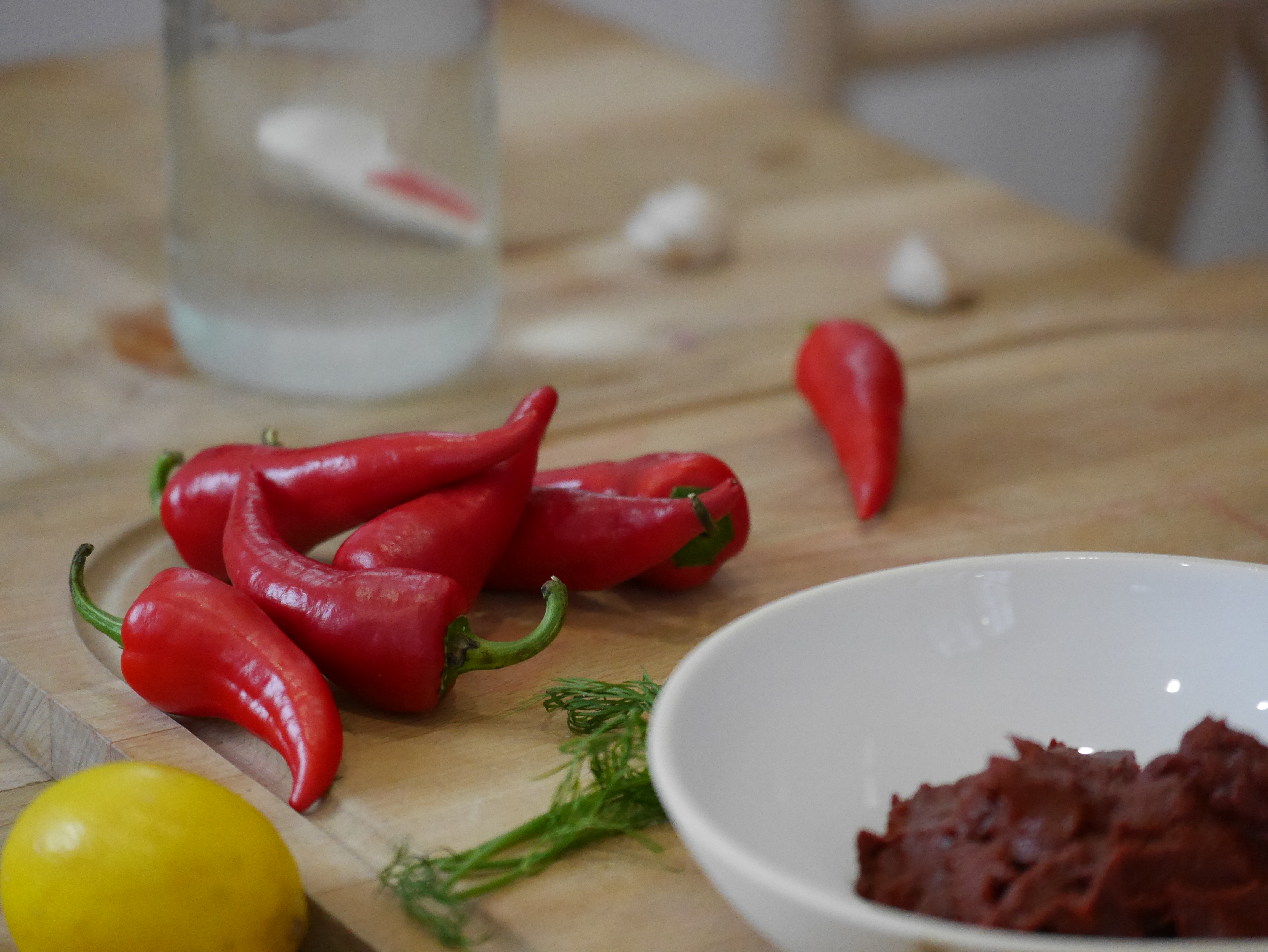 Natural Sodas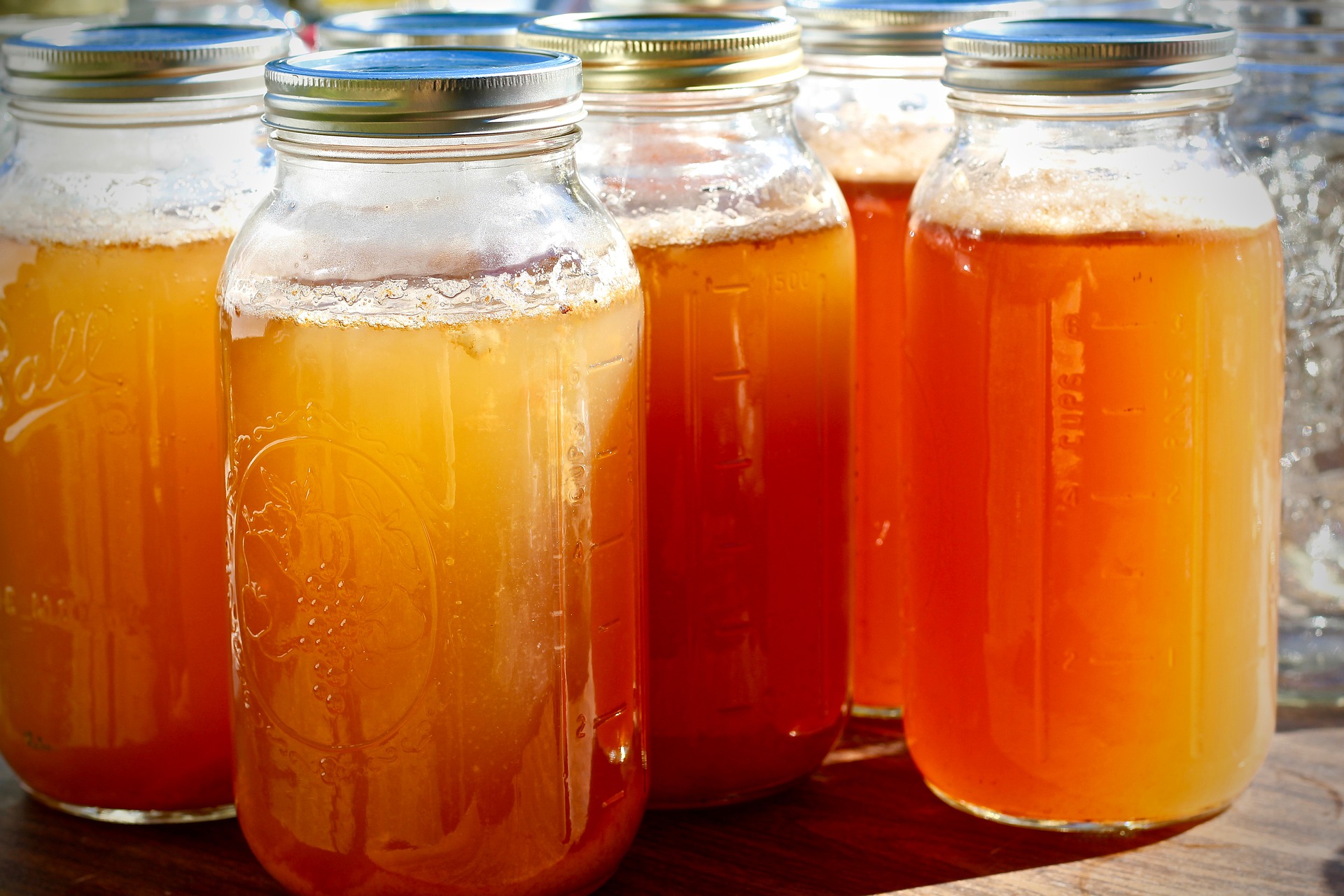 Advanced fermentation techniques:
stuffed eggplants fermented in olive oil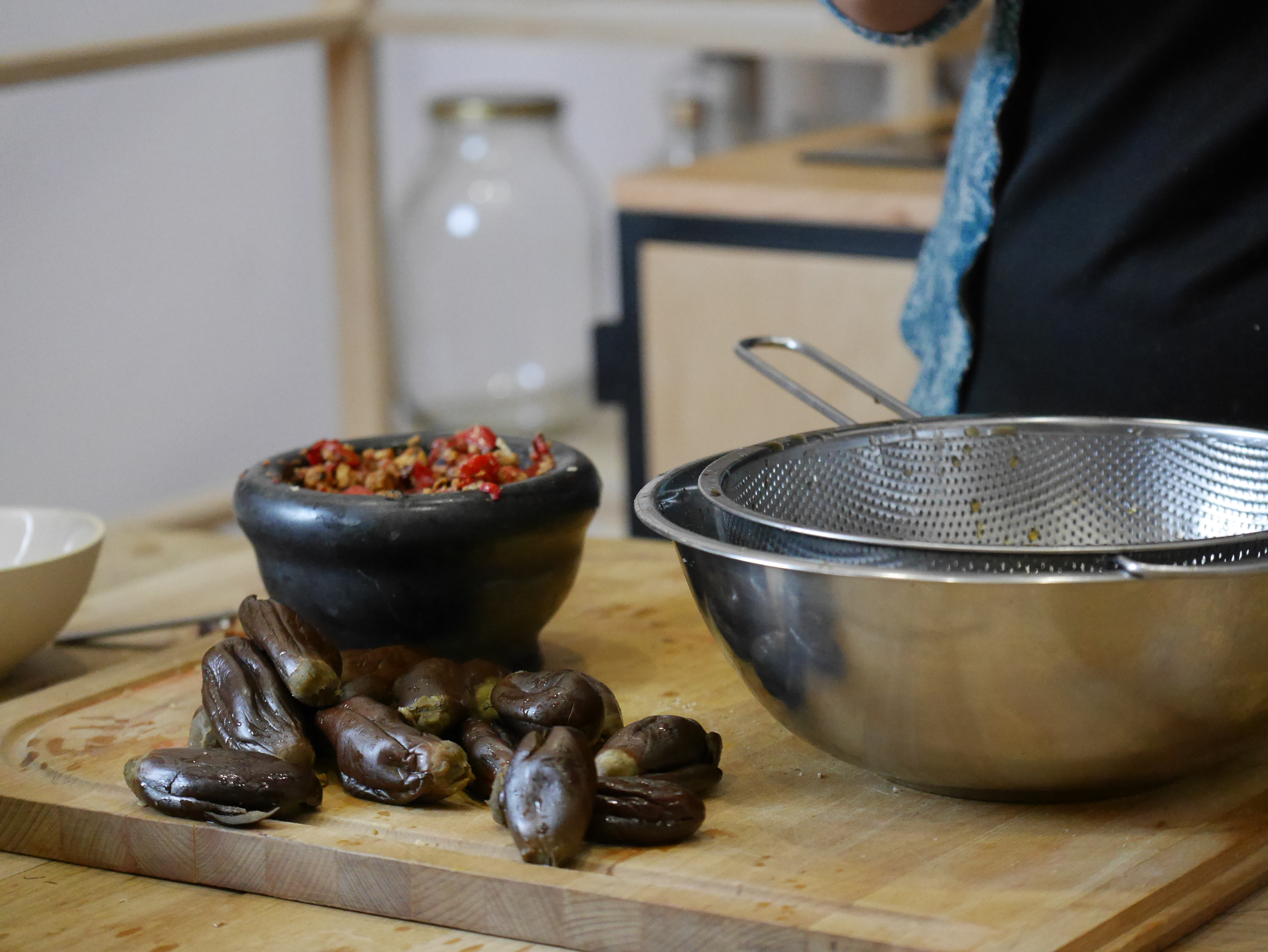 How to use ferments
in recipes (tips from the Chef)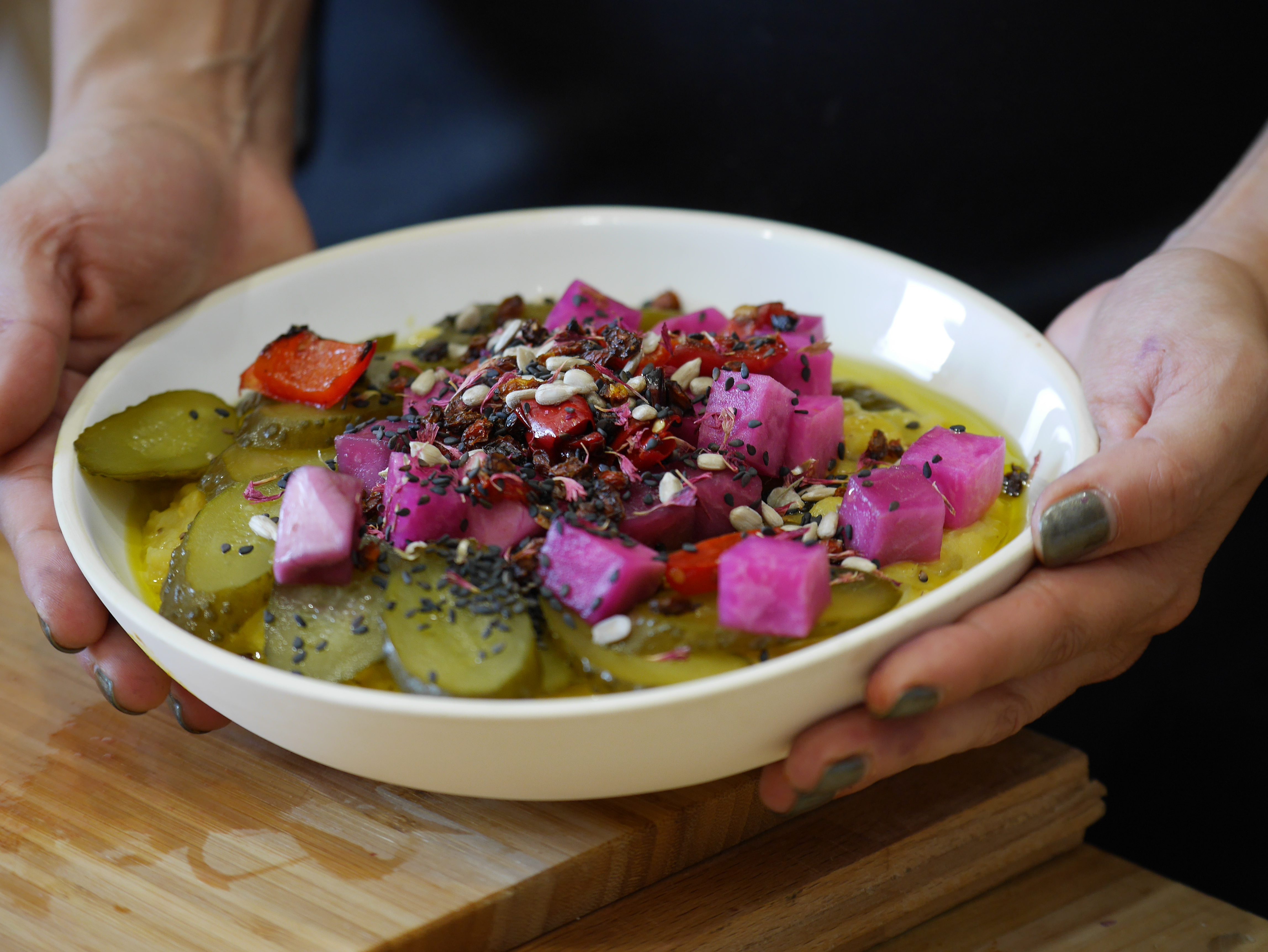 ... and plenty of classic
fermented vegetables recipes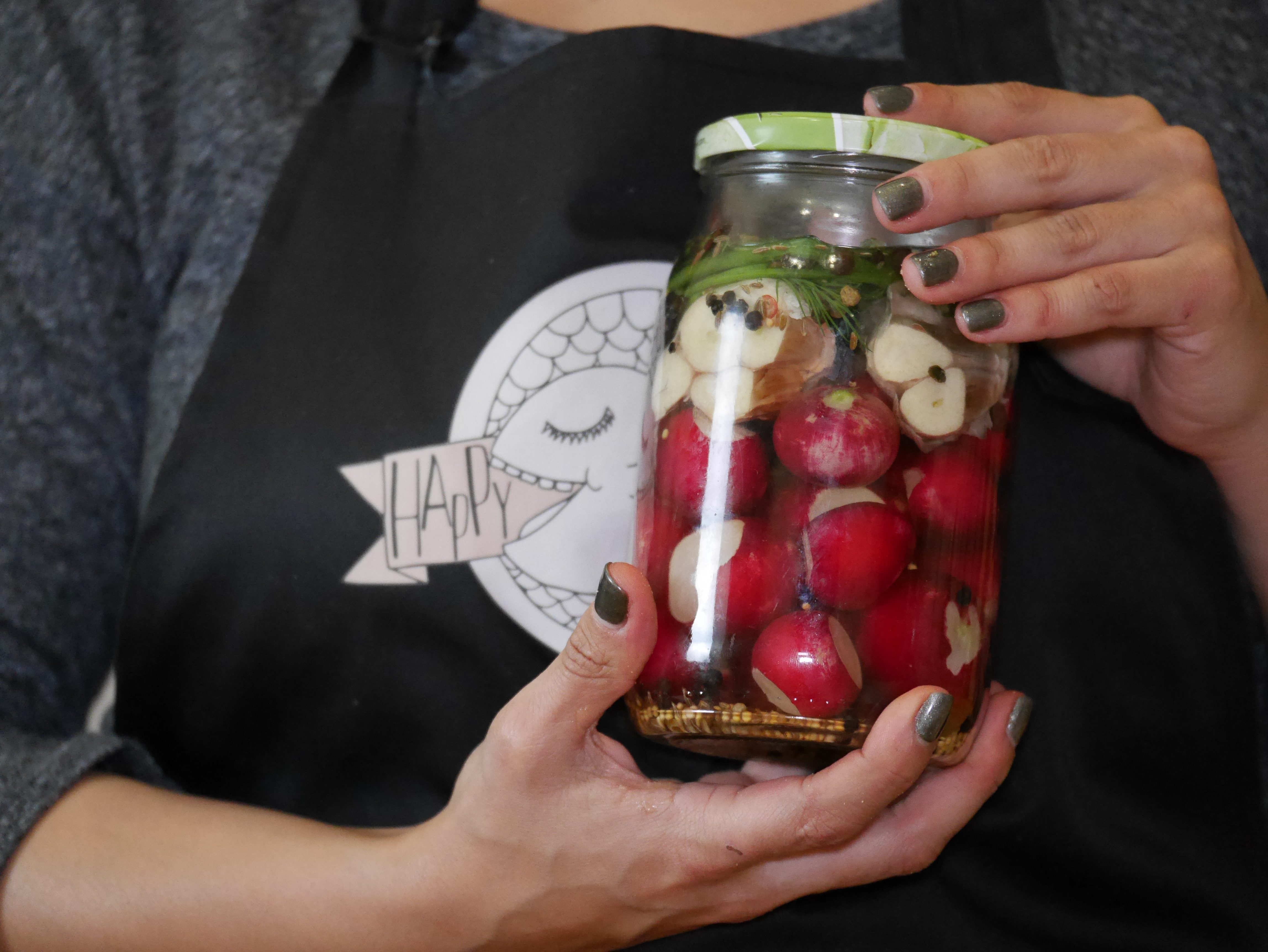 What this Course Includes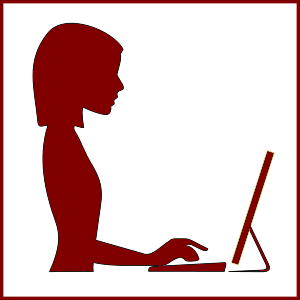 Life-time access (incl. updates and personal support for 12 months)
When you buy our course you will receive life-time access to all the materials currnetly included in the course. You will also receive live support and all updates for 12 months from the date the course was purchased.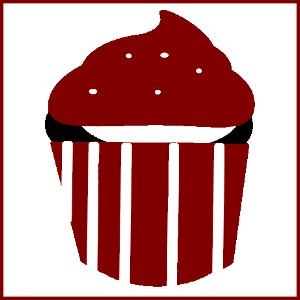 High-quality video materials. demonstrations, recipes and bonuses
The course includes video lectures, cooking demonstrations, detailed techniques and recipes, as well as special bonuses. You will share a classroom with the experienced Chef and learn all the necessary tricks.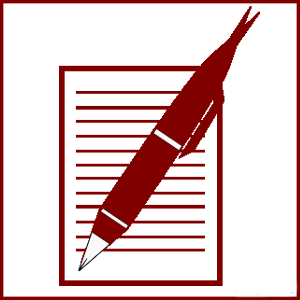 Personal support of the course instructor
You will become a part of our supportive community and none of your quesstions will remain unanswered. It's like having your own private tutor!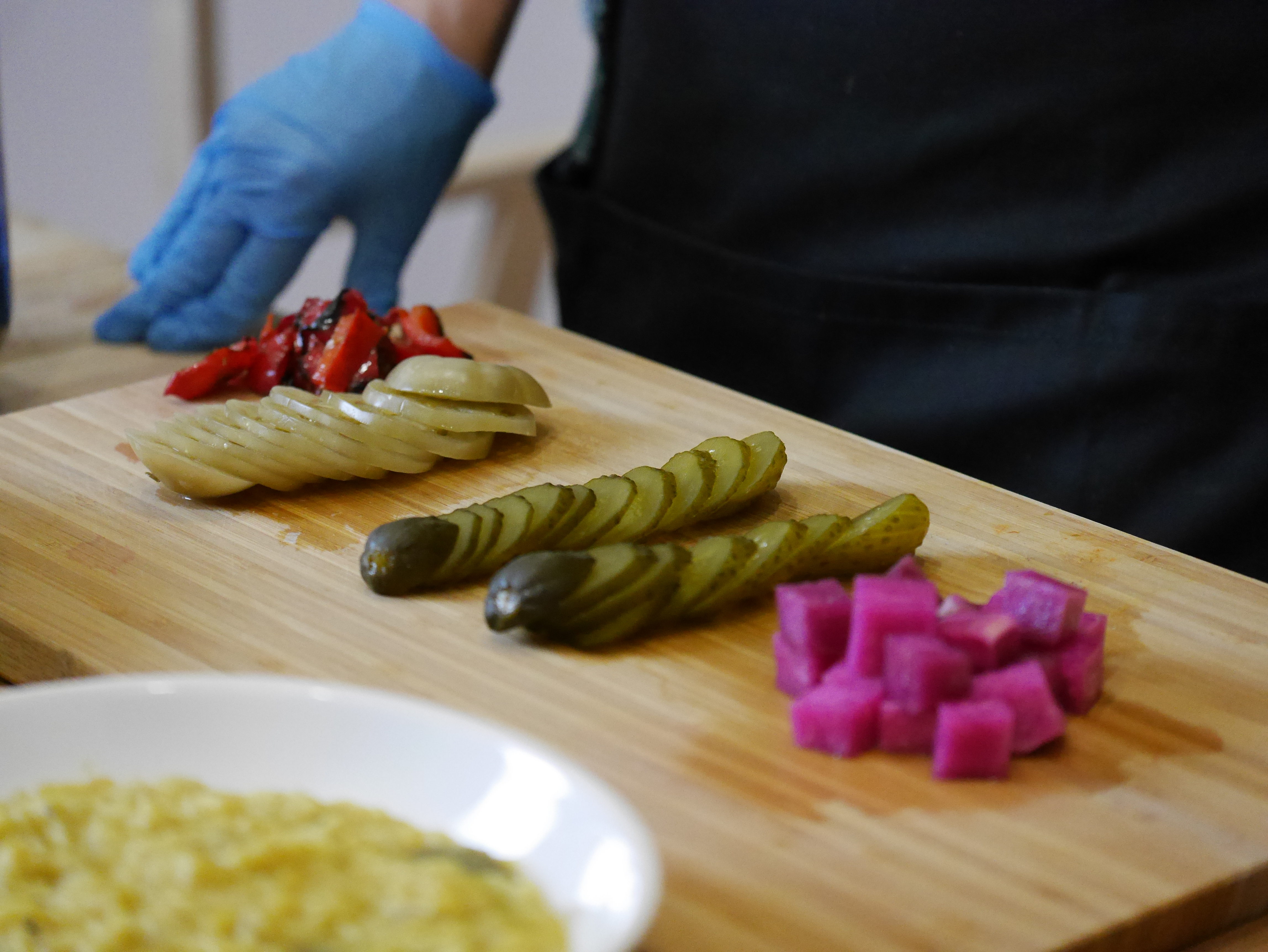 Frequently Asked Questions
Do I need any prior knowledge?
This course is perfect for absolute beginners as well as those who have basic knowledge of fermented foods, but want to deepen it and to get new ideas.
How long do I have access to the course?
You will receive a lifetime access to the course. It includes accecess to all interactive materials of the course: videos, quizzes, cheetsheets and presentation.
Will I be able to ask questions?
Yes, after enrolment you will be added to a private facebook group for course participants, where our instructors will be answering all your questions in person.
Can I buy this course as a gift?
Of course, you can buy our course as a gift. In fact 20% of our students receive it as a gift from their friends or family, and we always receive wonderful reviews and engagement form them!