After completing our 2 months intensive course you will have made at least 20 various ferments in your own kitchen.


You'll learn vegetable and mushroom ferments, grain fermentation, bean fermentation, nut fermentation (vegan cheese), fermentation without salt, vinegars, fermented drinks, sauces, and even traditional Japanese miso.
It takes generations to collect and learn these fermentation techniques and recipes. You'll do it in 8 weeks, and new skills will serve you for the rest of your life.
VIDEO TUTORIALS
The Intensive includes access to the pre-recorded video classes with Chef Mirna Bamieh,
covering 45+ various ferments: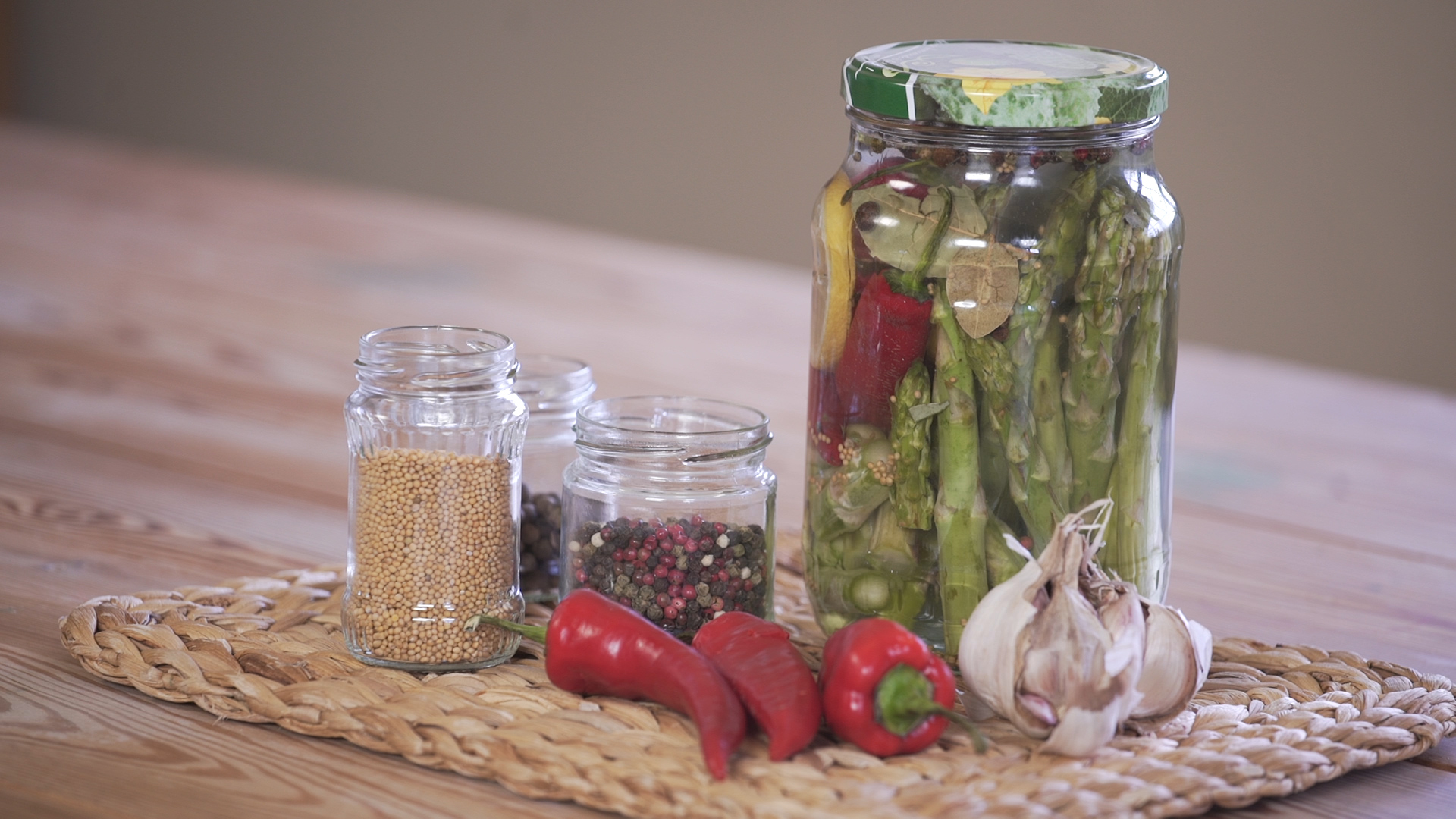 Lacto-Fermentation in Brine
You'll master the concept of gut-healing lacto-fermented vegetables, with 12+ vegetable recipes and combinations for every season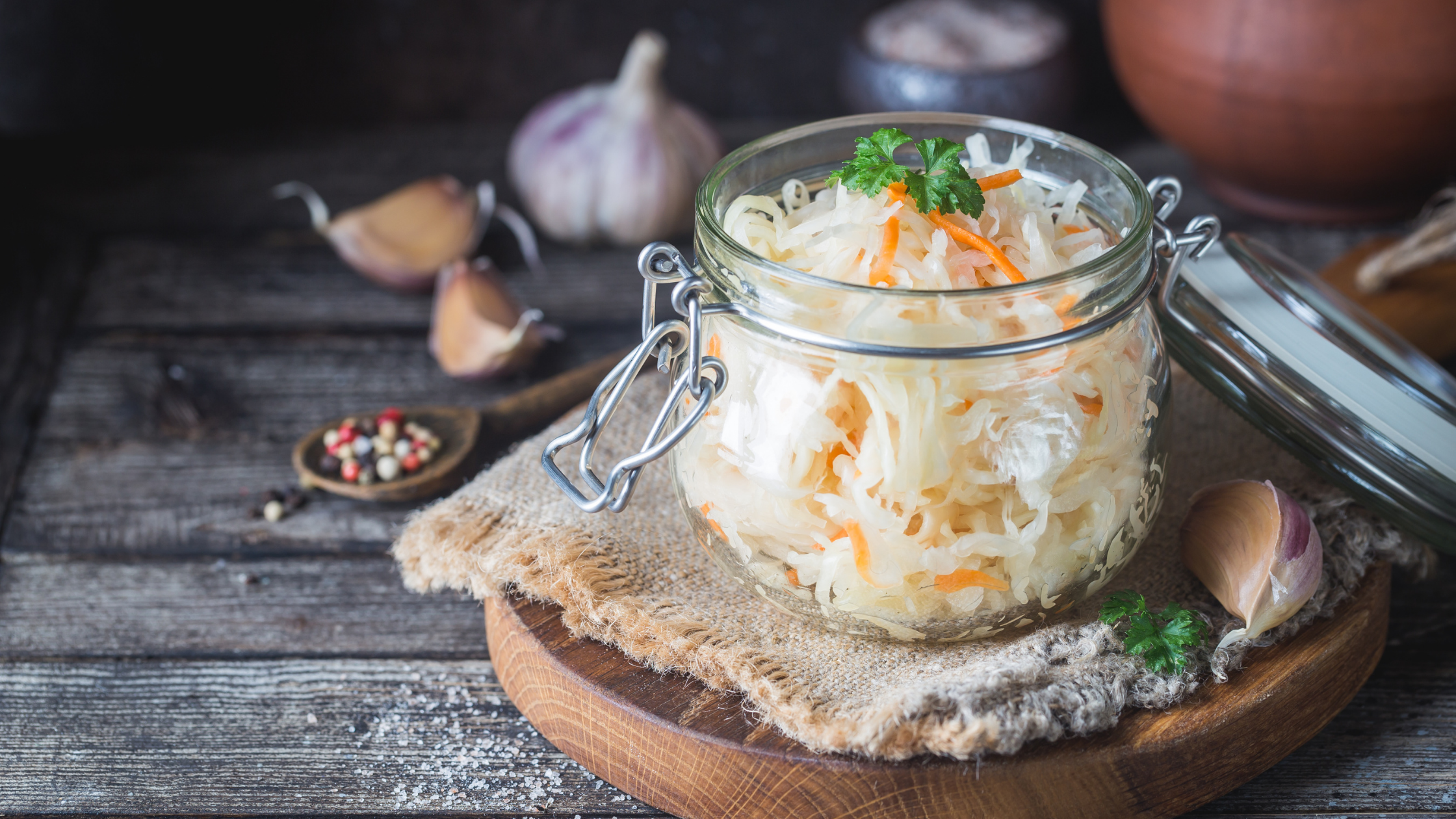 Sauerkraut
You'll learn the art of creating sauerkraut, with different types of cabbages and flavour combinations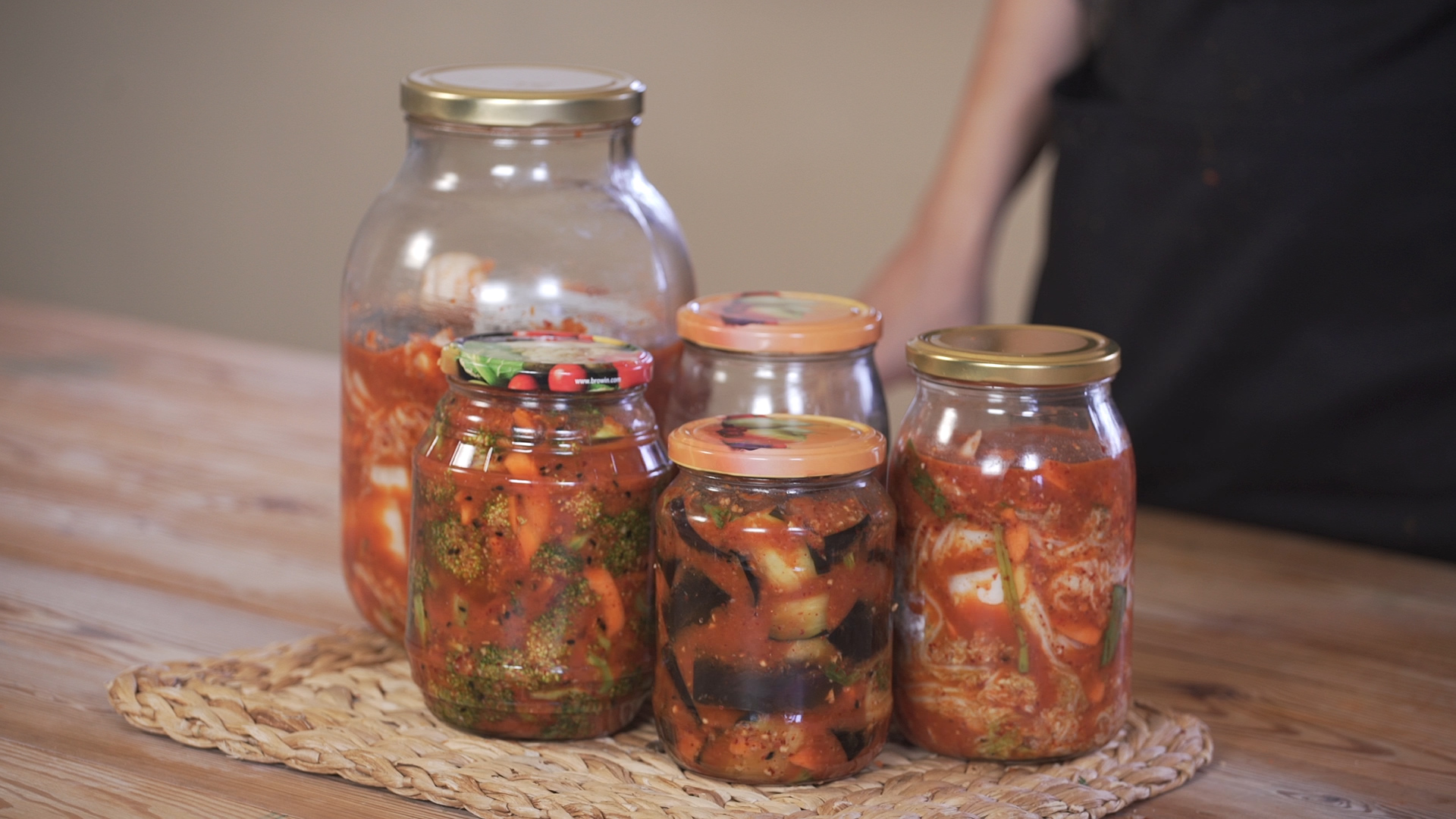 Kimchi
How to make kimchi, including a vegetrian option. Besides classic cabbage kimchi, you'll learn how to make it from eggplants, carrots, broccoli and carrots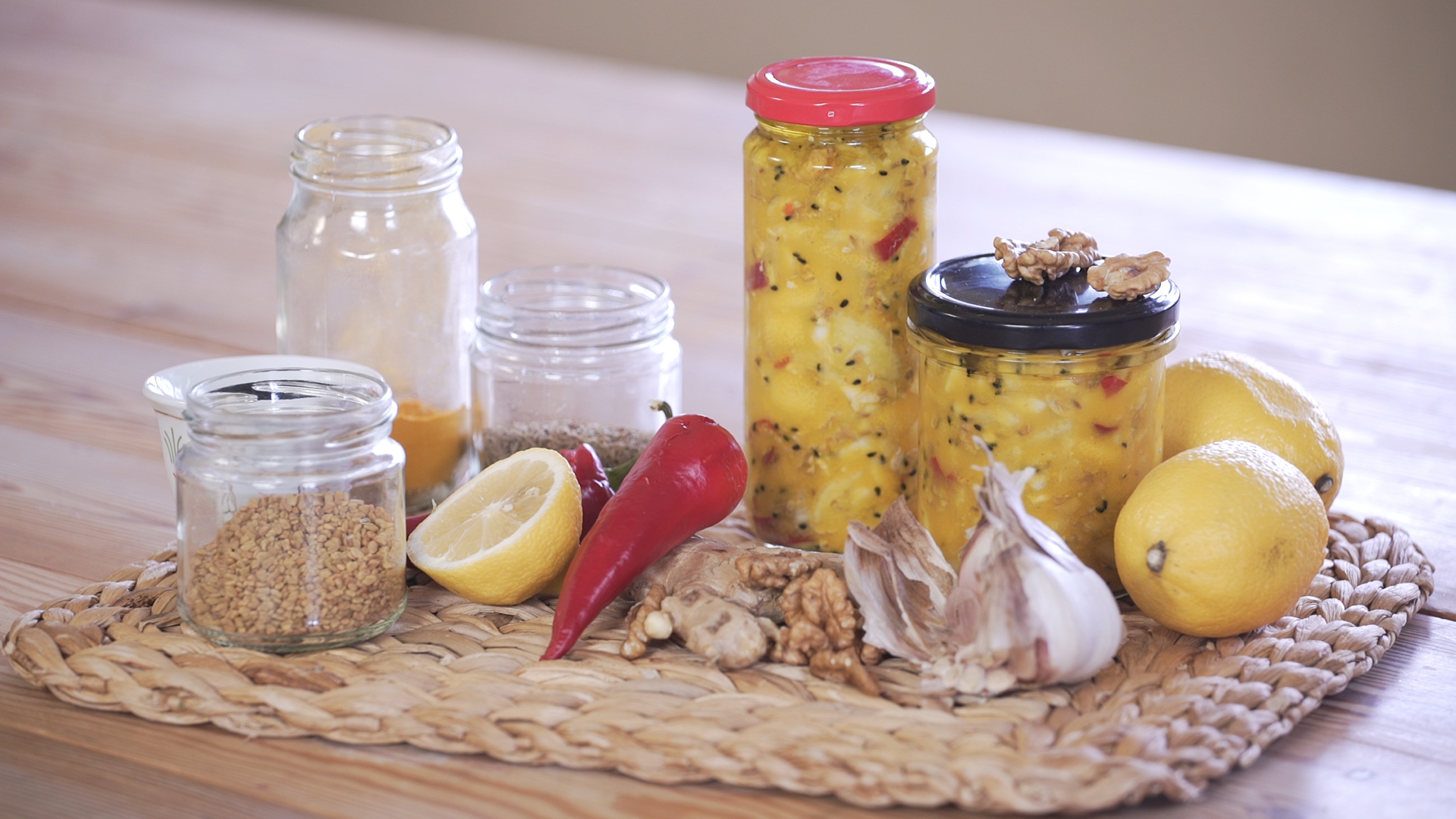 Condiments
Fermented ketchup, mustard, and even flavourful Indian lemon chutney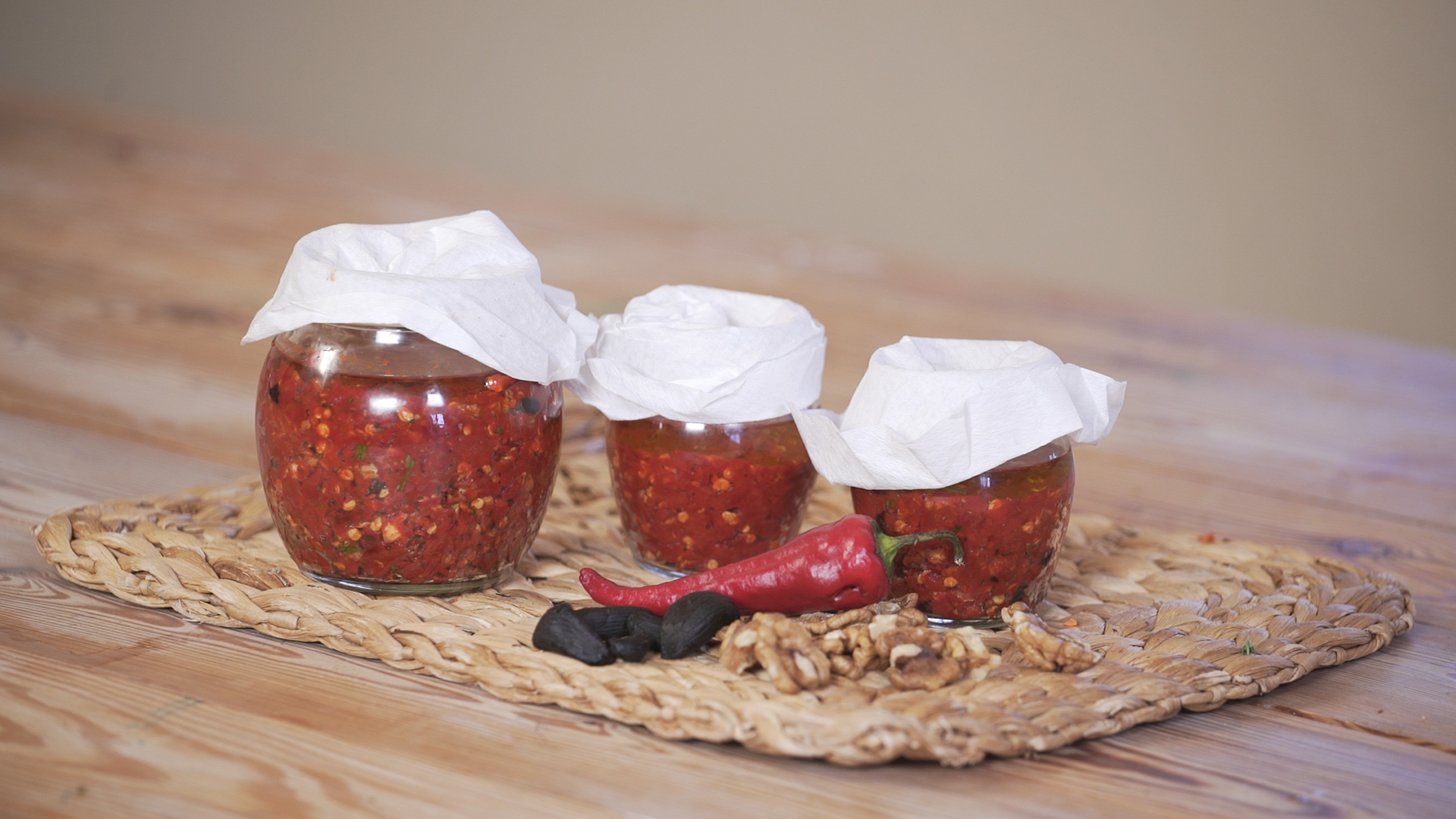 Chilli Sauces
Various types of chilli sauces and chilli fermentation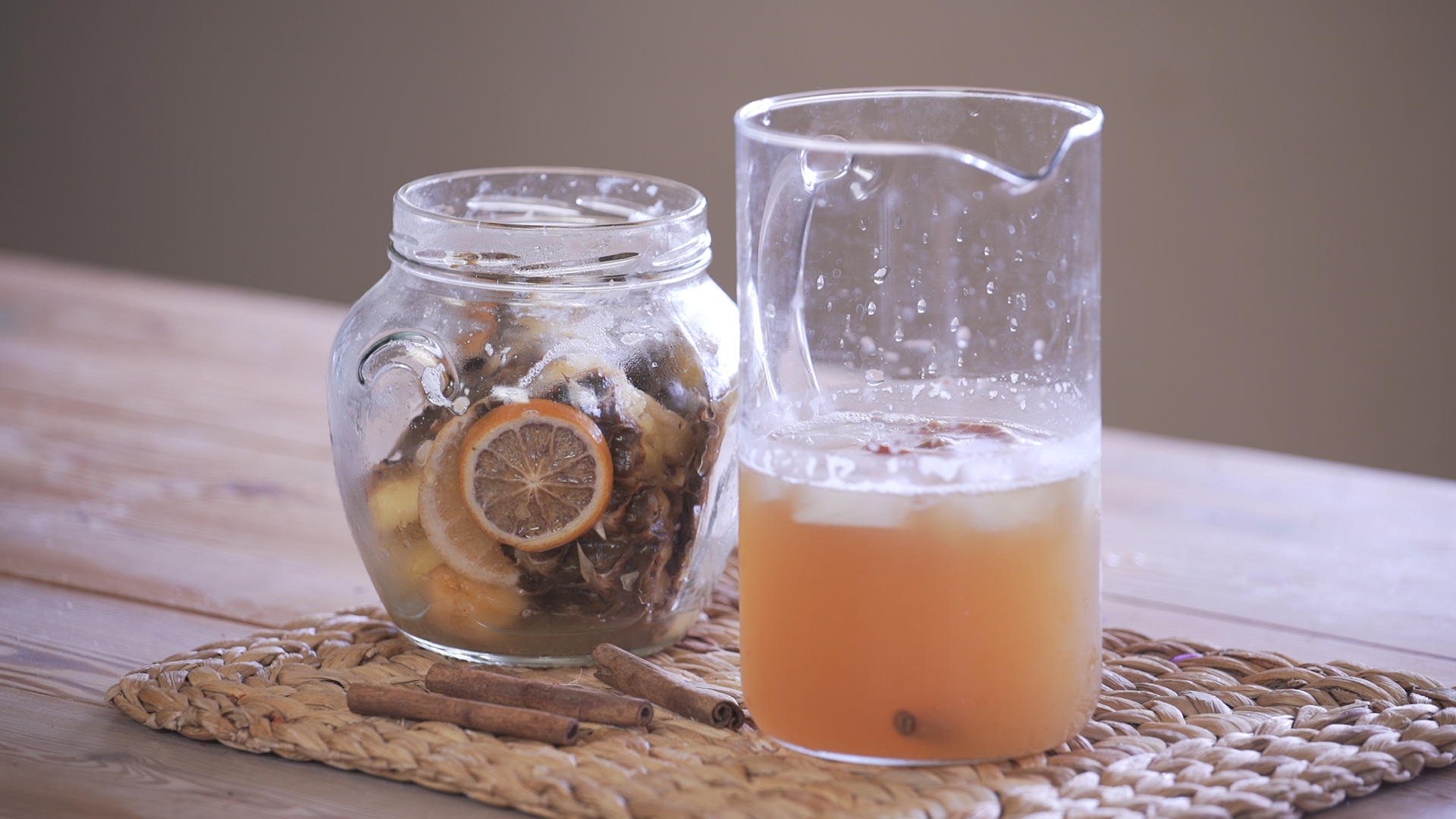 Fermented sodas,ginger soda, beet kvass and an ancient fermented Mexican drink Tepache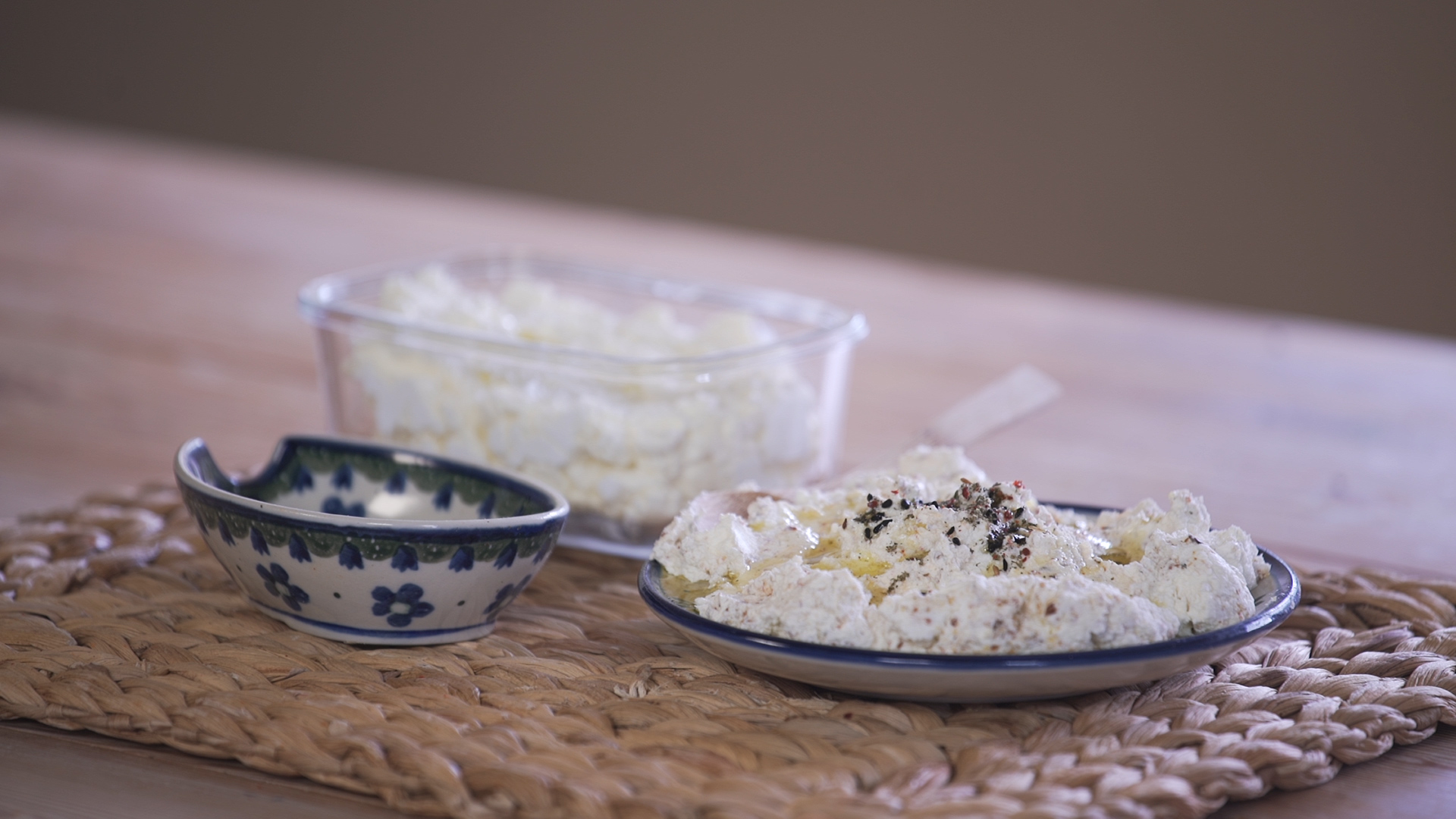 Yoghurt and Soft Cheese
Learn how to make yoghurt and do vegetable ferments in yoghurt, as well as simple soft cheeses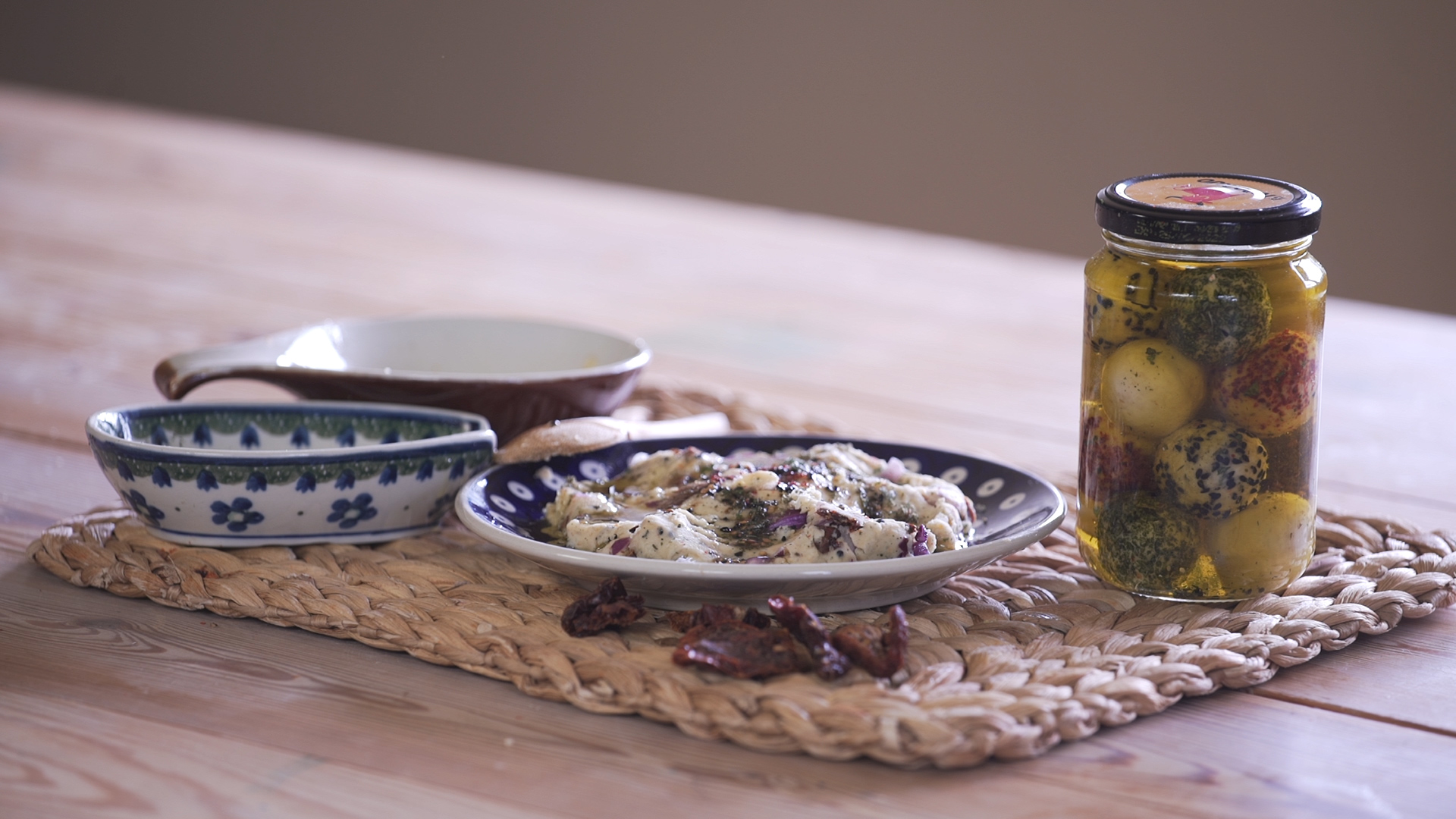 Vegan Cheese (nut-free)
Vegan cheese made from fermented bulgur, without the addition of nutritional yeast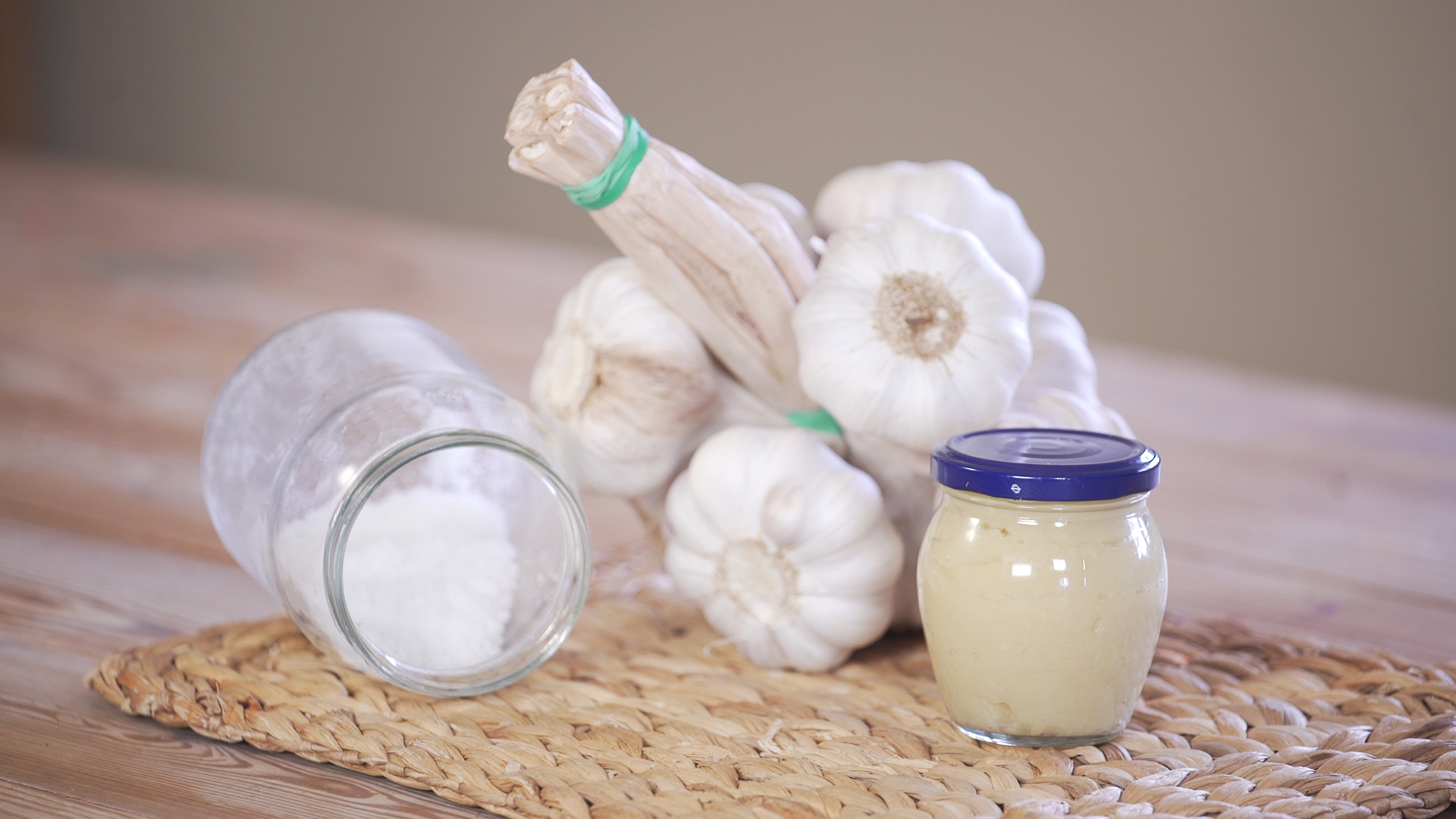 Various Garlic Ferments
Learn different ways to ferment garlic, inculding delicious garlic paste and an ancient immunity elexir garlic oxxymel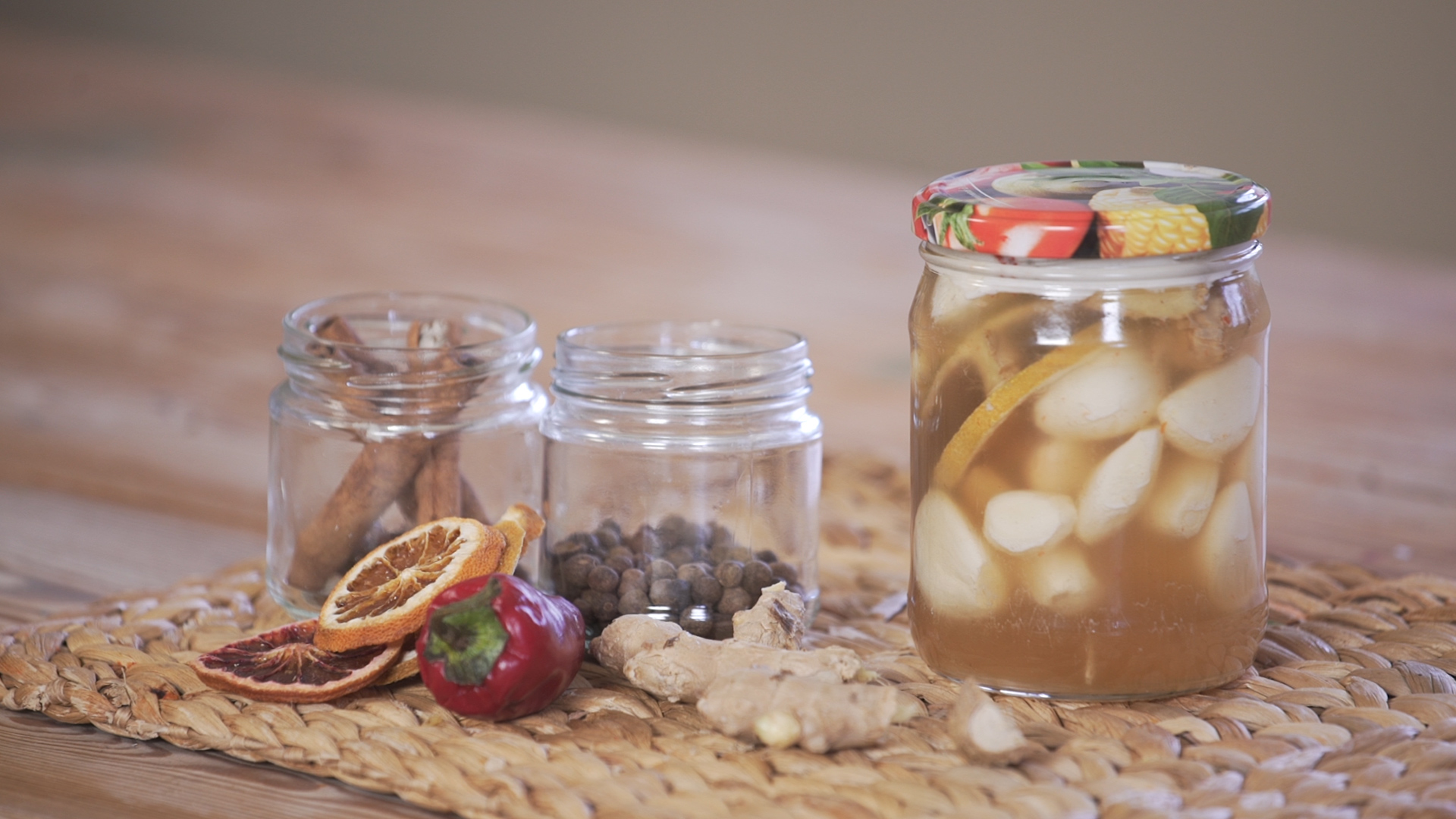 Fermentation in Honey
The traditional method of fermenting in honey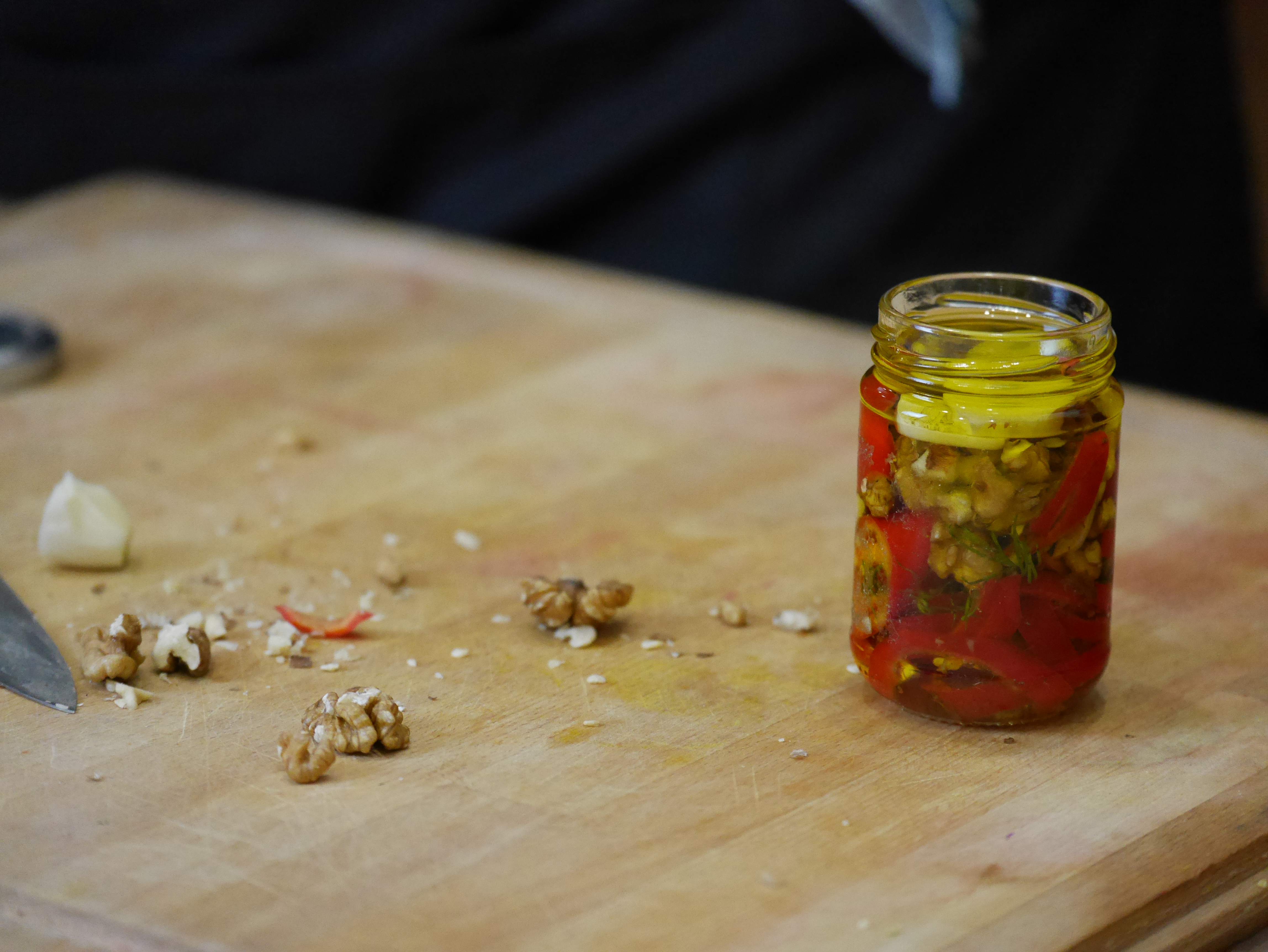 Fermentation in Oil
Different types of traditional vegetable ferments in oil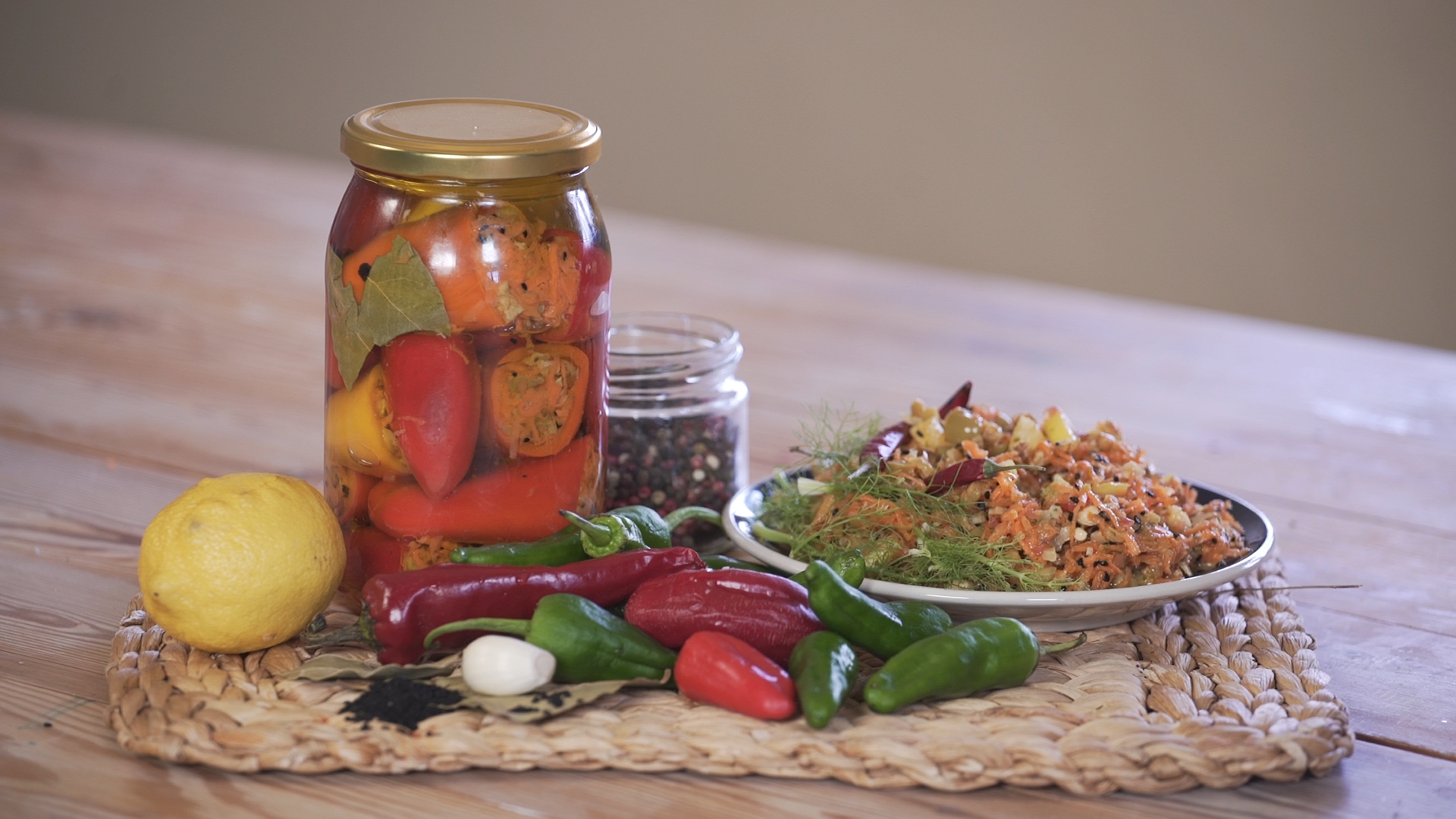 Stuffed Vegetables
Complex ferments of stuffed vegetables
INTENSIVE (LIVE)
FERMENTATION WORKSHOPS
The Intensive Course ALSO includes 12 virtual fermentation workshops, held on Zoom. During each workshop you'll prepare several ferments, mastering a particular technique.
Workshop #1. Lacto-fermentation, the brining method
Workshop #2. Vegetable Fermentation without Salt
October 16th, Saturday, 11 AM EST
(1) You'll practice the brining method and ferment 5 various seasonal vegetables and mushrooms, with completely different flavours (pumpkin, beetroot and carrot, turnips, cauliflower/kohlrabi, mushrooms)
(2) Learn the methods for vegetable fermentation without salt (completely!) and practice them during the workshop.
Workshop #3. Dry-Salting Method. Sauerkraut and radish.
Workshop #4. Vinegars
October 23rd, Saturday, 11 AM EST
(1) Learn a different method of fermentation, without the addition of water, only with the natural juice of the vegetables. It's the method that's used to make classic sauerkraut.
(2) At the same time, we will also learn how to make vinegar, and prepare three different variations of it.
Workshop #5. Kimchi Method
Workshop #6. Fermented Drinks
October 30th, Saturday, 11 AM EST
(1) Prepare the classic kimchi, as well as a rare recipe of white kimchi.
(2) Prepare traditional fermented drinks from different countries, that can be made without maintaining a starter (Kombucha and Ginger bug video tutorials are included in your course access, and won't be taught live)
Workshop #7. The Science of Fermentation with the Food Scientist
November 2021
Now that you are equipped with the skills of traditional fermentation techniques, and your "fermentation intuition" is strong, we'd like to invite you to a live presentation with a food scientist, and learn how fermentation looks like from a scientist's point of view.
Workshop #8. Miso Workshop
November 2021
Create your own miso paste with a Japanese Chef (which, by the way, can be made not just with soya beans, but also with other types of beans!)
Workshop #9. Sauces and Chutneys
November 2021
We will prepare 4 different sauces/chutneys, that we'll last in your fridge, literally, forever.
Workshop #10. Grain fermentation. Idli & Dosa with Srikant Singh
November 2021
Learn the simple fermentation of rice and millet, with the addition of legumes, by re-creating famous Indian dosa.


Workshop #11. Tempeh, Fermentation of Legumes
December 2021
Learn how to make a classic tempeh, by fermenting soy beans or other legumes of your choice. A Tempeh starter will be required by this workshop, which has to be purchased separately.
Workshop #12. Vegan Cheese (Soft)
December 2021
We'll prepare two types of vegan cheese: (1) simple soft vegan cheeses, made from cashew or macadamia nuts; (2) nut-free vegan cheese made from bulgur
Upon enrollment you get immediate access to the pre-recorded fermentation tutorials, covering 45+ fermented foods recipes
The LIVE Intensive starts on 16.10.2021, which includes 12 live immersive fermentation workshops with Happy Bellyfish chefs and with invited experts, all on ZOOM
All workshops will take place within 8 weeks from the course start
You'll receive the list of ingredients and equipment, that you'll need to prepare. During the ZOOM Workshops you'll ferment together with the chefs
All Live Masterclasses on Zoom will take place according to the EST time zone. First Workshop is scheduled on 16.10.2021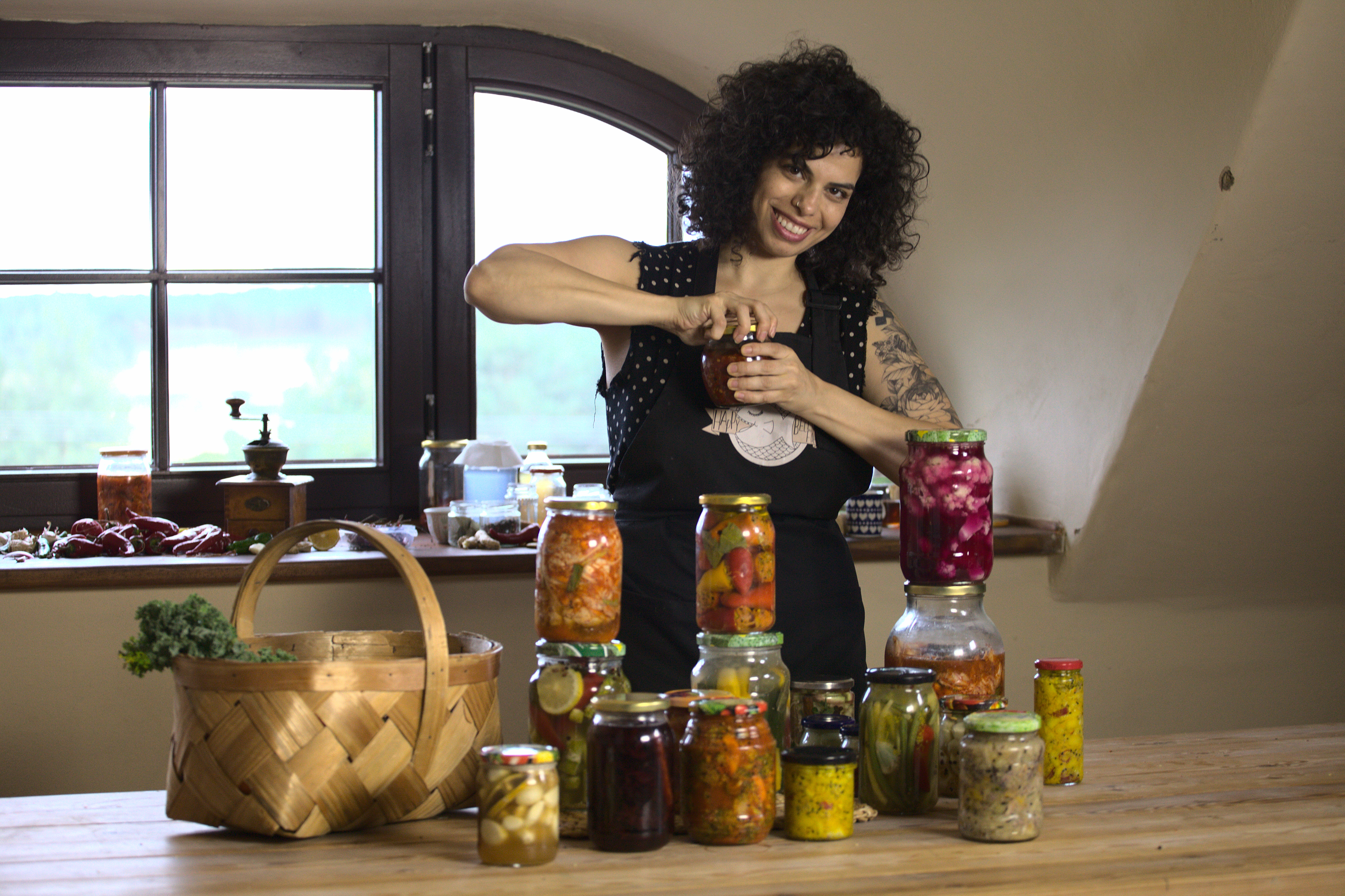 About Mirna Bamieh
(Your Teaching Instructor)
Mirna Bamieh is a chef, an artist, and the founder of the Palestinian Hosting Society. During the last two years, she's been researching various fermentation techniques in traditional kitchens of the world and putting them into practice in her own fermentation station.
Mirna runs culinary projects and hosts tables all around the world, and she is the creator of The Art of Fermented Foods. Mirna is on a mission to preserve traditional recipes and give them the attention they deserve in our kitchens, and in our societies.
Why learn about fermented foods and add them to your diet? 
Some people love to ferment vegetables just for the fun and taste of it, but there are plenty of reasons to include them in your diet. They are backed by science and thousands (!) of years of healthy nutrition traditions.


Fermented foods are the source number one for healthy natural probiotics, which ensures a healthy gut and improves the entire digestion system. Fermentation process largely reduces anti-nutrient content, and improves absorption of nutrients from other products you consume. And of course, fermentation is a wonderful way to preserve the foods and benefit from their vitamins even when they are out of season.


Fermented foods are the healthiest, cheapest and some of the most delicious super foods available in the world. Starting from learning how to ferment vegetables simply, and how to create live-saving fermented drinks, our course will introduce you to various traditional fermentation techniques.
WATCH THE COURSE TRAILER
Get inspired by Mirna Bamieh's Work at her Fermentation Station:
What makes our course so unique?
Fermentation can only be learned through practice. That's why the core of our course is LIVE workshops, where you can ferment together with the experts.


The Art of Fermented Foods is not another online course which you'll buy and never complete. By the end of the course you'll have over 20 colorful jars and bottles with the ready ferments. The new skills will nurture you and your families for generations to come.
All our classes and materials are based on traditional knowledge from different countries, which is not easily accessible. Most of it you would only learn from a grandmother, and we are proud to be able to preserve this valuable culinary wisdom.
Here are all the techniques you will learn, after joining the Intensive Fermentation Course:
How to ferment vegetables, following lacto-fermentation
Technique for pickling in brine, oil, yoghurt and spiced sauces
Classic fermented foods: kimchi, sauerkraut, cucumber pickles, preserved lemons, radish, tomatoes, jalapeños, chillies, aubergines etc.
How to grow a ginger bug and make fermented drinks using it
How to make fermented sauces, that will last forever - particularly, how to make original ketchup at home
Unique flavour pairings and the use of spices in fermentation
Fermentation techniques from the Middle East, Eastern Europe, Mediterranean, India and Korea
How to introduce fermented foods in your diet: recipes and food hacks
Various techniques for fermenting vegetables with spices; how to make fermented drinks, cheese and even flowers
Fermented soft cheese and yoghurt ferments, including labneh cheese
Vegan cheese of the Middle East (Kishk), made from fermented bulgur (the only nut-free vegan cheese!)
Advanced fermentation techniques, lilke chillies stuffed with different vegetables and spices
Two rare recipes of traditional Chili Sauces: Zhug (Yemeni Green Chilli Sauce) and Shatta (red chilli sauce)
Recipes for zero-waste kitchen, how to ferment what normally goes to waste, but in reality is full of nutrition: Tepache (Mexican drink from pineapple peels) and pickled Watermelon Rinds
Fermentation in honey
Ancient healthy elexir: garilc oxymel
Flavourful fermented spreads (fermented garlic paste and mish yoghurt)
Different types of kimchi, made with aubergine, broccoli and carrot
Fermented Hibiscus flowers
Classic mustard (yes, the classic mustard is fermented!)
Spicy Indian lemon chutney
Fermenting vegetables without water
Apple Cider Vinegar and Wine Vinegar
Traditional Miso Making
Fermented drinks without any starter
Early Bird Intensive Discount expires on 11.10.2021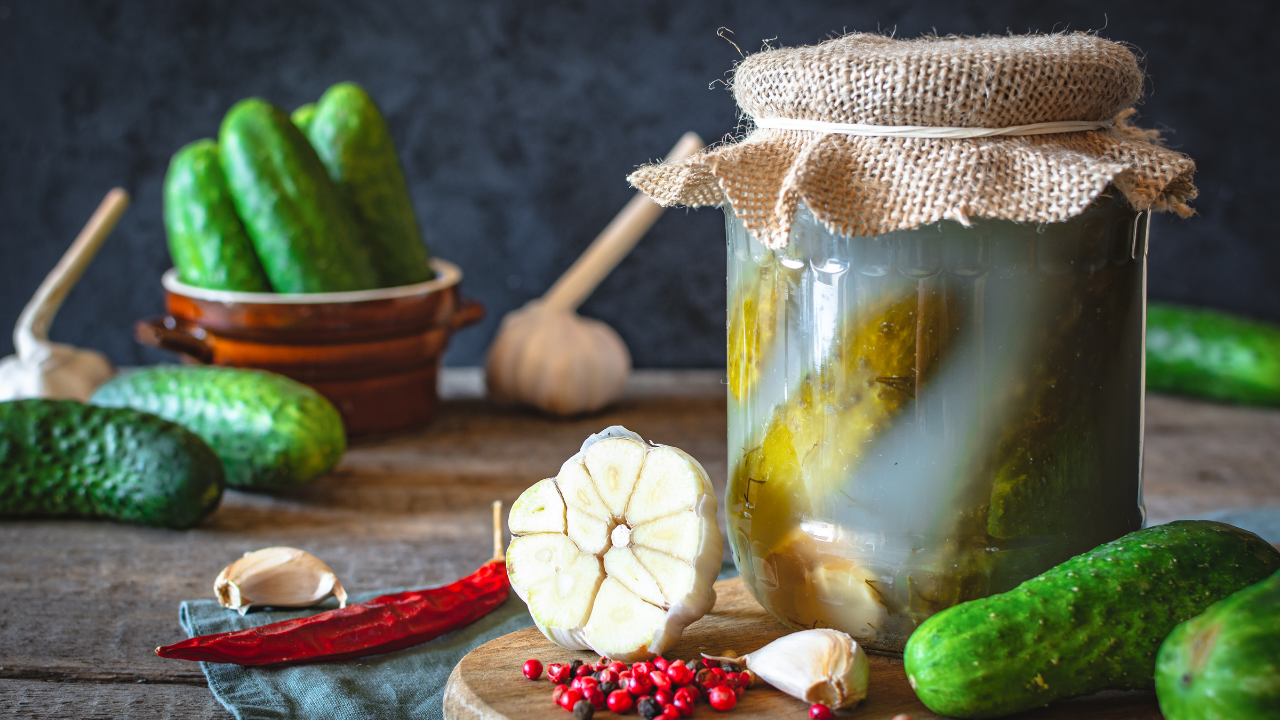 Not sure about the course?
Take a FREE trial lesson
from the Art of Fermented Foods online course
(no credit card required!)
Not sure if this course is right for you? Enroll in a free trial lesson for 7 days, and take a sneak peek into the Art of Fermented Foods
Enroll in the trial lesson below: