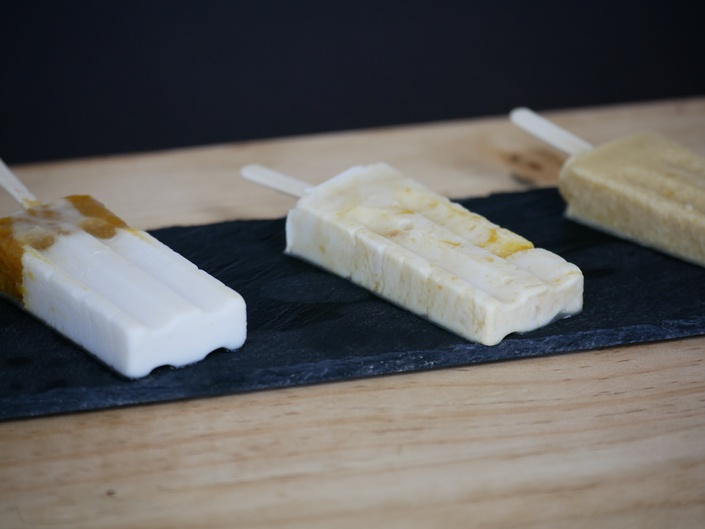 Vegan Ice Creams Masterclass (Without an Ice Cream Maker)
Learn to make easy and healthy vegan ice creams without an ice cream maker, with 5 ingredients or less
Watch Promo
Making your own vegan ice cream without an ice cream maker, completely from scratch, can take just 3 ingredients and 15 minutes to prepare. We created this course to equip you with necessary skills to make easy and delicious frozen treats at home. All our ice creams are healthy, can be made in different flavours and suit different diets.
You will learn and understand how to create vegan ice creams, popsicles and sorbet beyond popular banana nice creams and frozen coconut cream (though we'll show you how to make those too!). We'll share a know-how to use 7 different bases for vegan ice creams, that also include nut-free, coconut-free, banana-free and soy-free options. Upon completion of this Masterclass you'll be able to make ice creams with any classic flavour, including chocolate, vanilla, caramel, strawberry, blueberry etc. As a bonus, you'll also find signature recipes for such exotic flavours like Indian kulfi and Japanese matcha ice cream.
In all our recipes we only use natural sweeteners and wholesome products with the minimum processing. All of the ice creams are also no churn, which means you don't need a special ice cream machine to make them.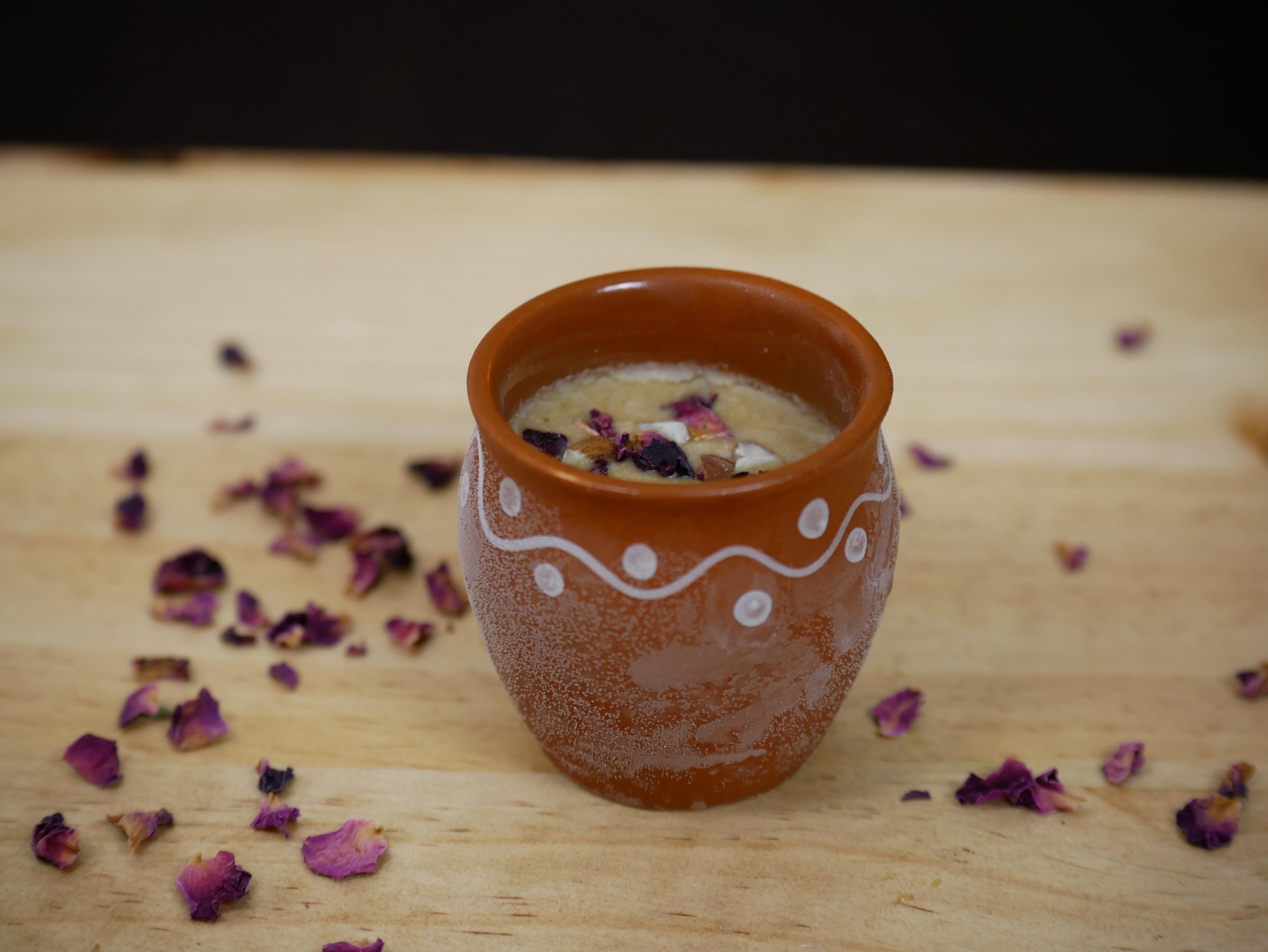 WHAT YOU WILL LEARN
Step-by-step process of how to make (vegan) ice cream and frozen treats without an ice cream maker
Eight different bases for vegan ice creams, that are a great and healthy alternatives to classic dairy-based ice creams
How to make creamy treats with healthy fats
How to make simple, but very delicious popsicles and sorbets
Best replacements for dairy milk for plant-based ice creams
How to get any flavour you like: chocolate, caramel, cookie dough, blueberry, strawberry, vanilla etc.
All about equipment (spoiler: you probably already have all you need in your own kitchen!)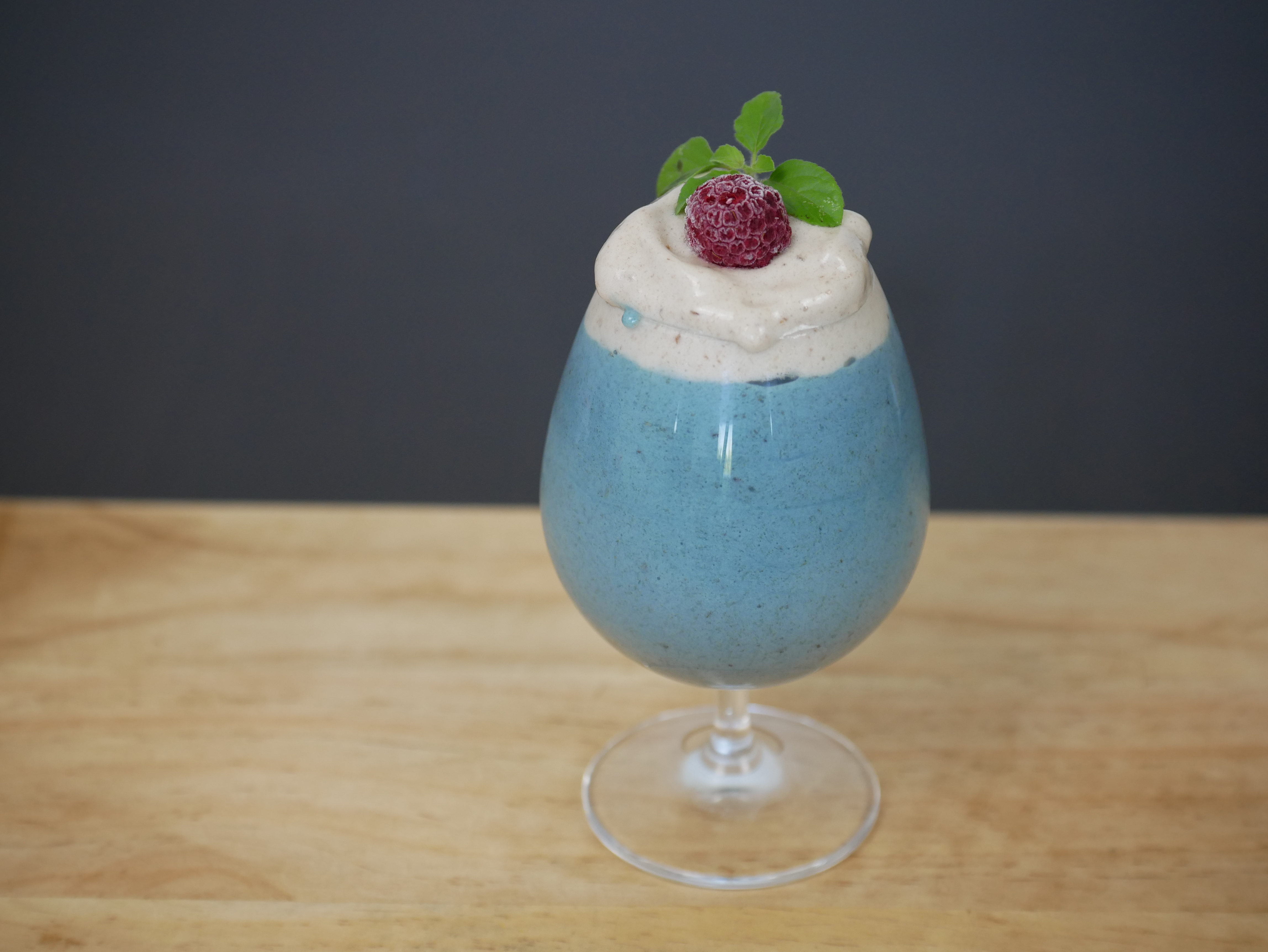 Course Curriculum
1. Basics of Vegan Ice Creams and Sorbets
Available in days
days after you enroll
2. Ice Cream Base #1
Available in days
days after you enroll
3. Ice Cream Base #2
Available in days
days after you enroll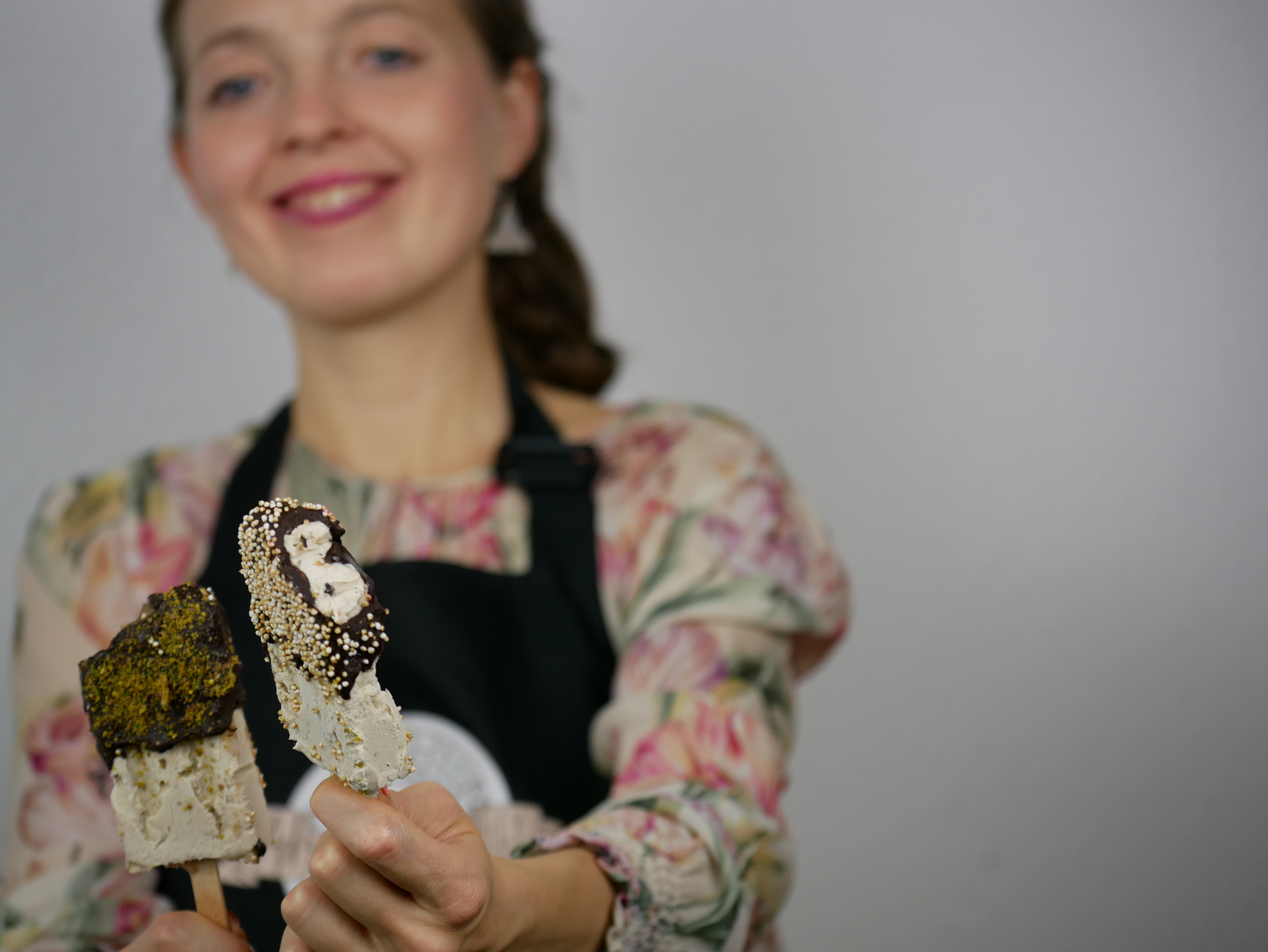 Your Instructor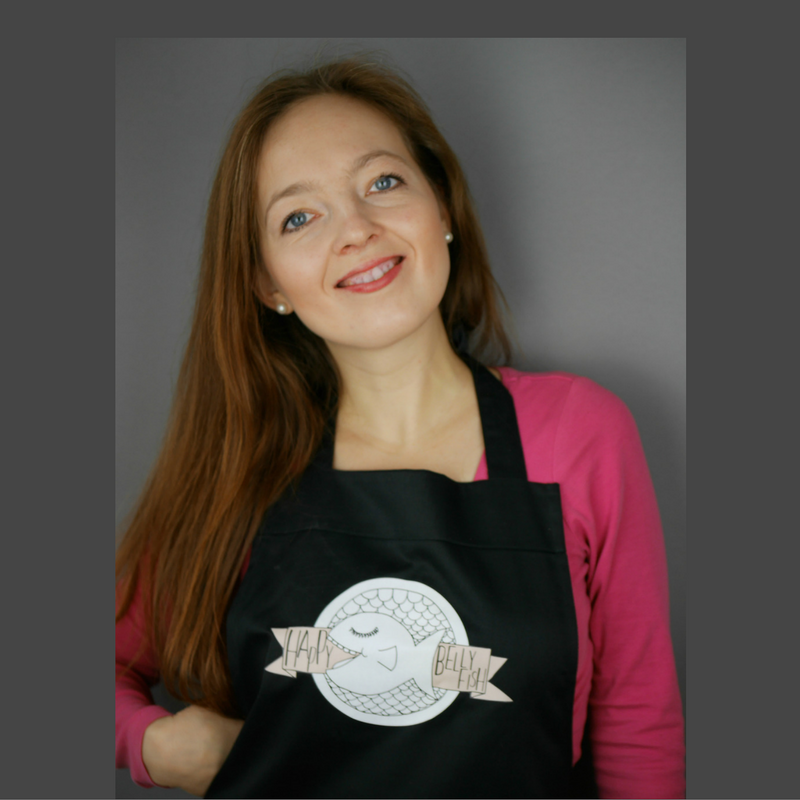 Anastasia Sharova is a certified plant-based chef, certified in Ayurvedic nutrition. She practices what she preaches: after changing the ways she cooks and eats, she was able to address her own nutrient deficiencies, lost 15 kg, and inspired the change of diet in her entire family.
Anastasia is the founder of Happy Bellyfish, and the creator of the documentary video series the Origin of Food that Matter. She also appears as a host on Happy Bellyfish Cooking Show.
What this Course Includes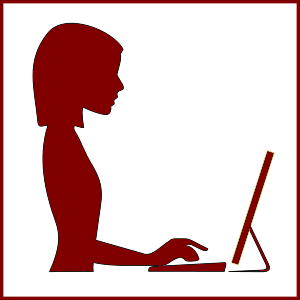 Life-time access (including all updates for the next 12 months) and support
When you buy our course you will receive life-time access to all the materials and moreover, all the updates that will be regularly introduced to the course.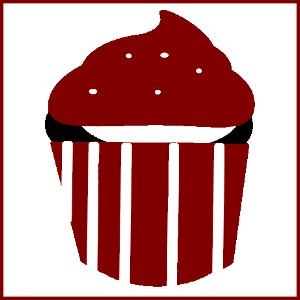 High-quality video materials. demonstrations, recipes and bonuses
The course includes video lectures, downloadable materials, cooking demonstrations, detailed techniques and recipes, as well as special bonuses. You will share a classroom with a professional cook and learn all the necessary tricks.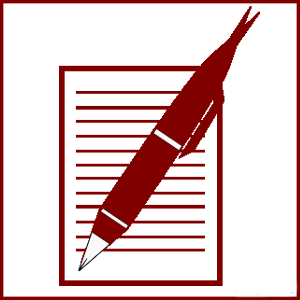 Personal support of the course instructor for 1 year
The course will be curated by the instructor (Anastasia Sharova). All enrolled students will receive live support when needed - none of your questions will remain unanswered. Our forums will serve as a discussion platform of any course-related issues with other students. It's like having your own private tutor!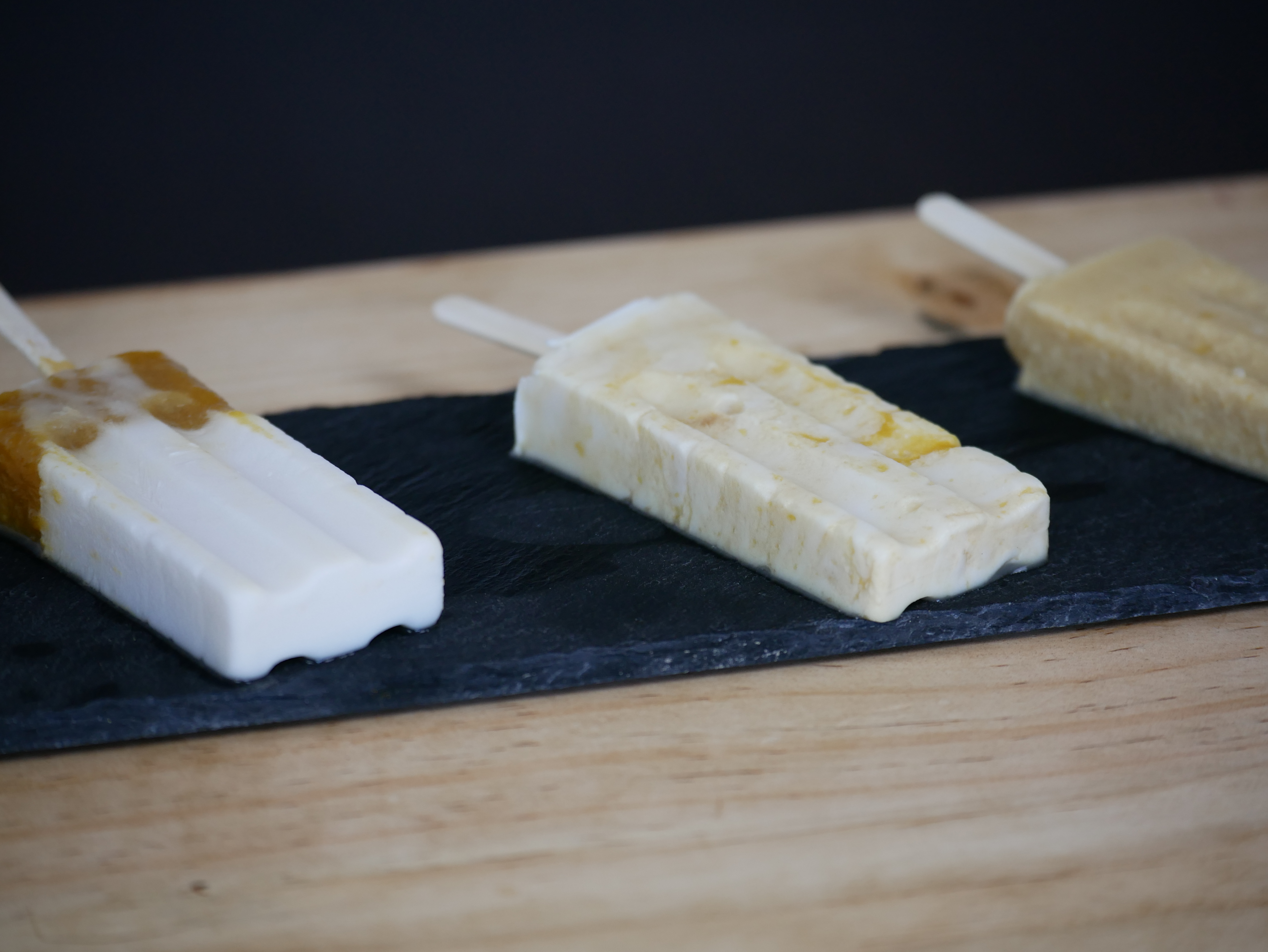 Frequently Asked Questions
Do I need any prior knowledge?
This course is perfect for absolute beginners as well as those who have basic knowledge of vegan cooking, but want to dive deeper into the topic of easy ice cream without an ice cream maker.
How long do I have access to the course?
You will receive lifetime access to the course. It includes access to all interactive materials of the course: videos, quizzes, cheatsheets and presentations. You'll receive the updates that will be introduced over the next 12 months.
Will I be able to ask questions?
Yes, after enrolment you will be able to ask questions in the general forum, under the classes. They will be answered by the Instructor or by the qualified moderators.
Can I buy this course as a gift?
Of course, you can buy our course as a gift. In fact 20% of our students receive it as a gift from their friends or family, and we always receive wonderful reviews and engagement form them!