BLACK FRIDAY OFFER
You can now enroll in the Vegan Baking Course for only $97 (70%!)
This plan includes LIVE-TIME ACCESS to all the tutorials, recorded classes, recipes, additional materials, and instructor support. It Doesn't include virtual ZOOM Masterclasses and certification.
Deal expires on 28.11.2021
Vegan Baking is easy, as long as you know the basics, and the right vegan baking substitutes.
In our online vegan baking course, you will learn how to make vegan cakes, cookies, pies, brownies and other baked treats.


Your personal teaching instructor, a vegan baker from Vienne Barbara Donnelly, will teach you how to create stunning vegan cakes and hearty classics, that are not just delicious, but also healthy and nurturing.
SOME OF THE THINGS YOU WILL LEARN IN THE COURSE: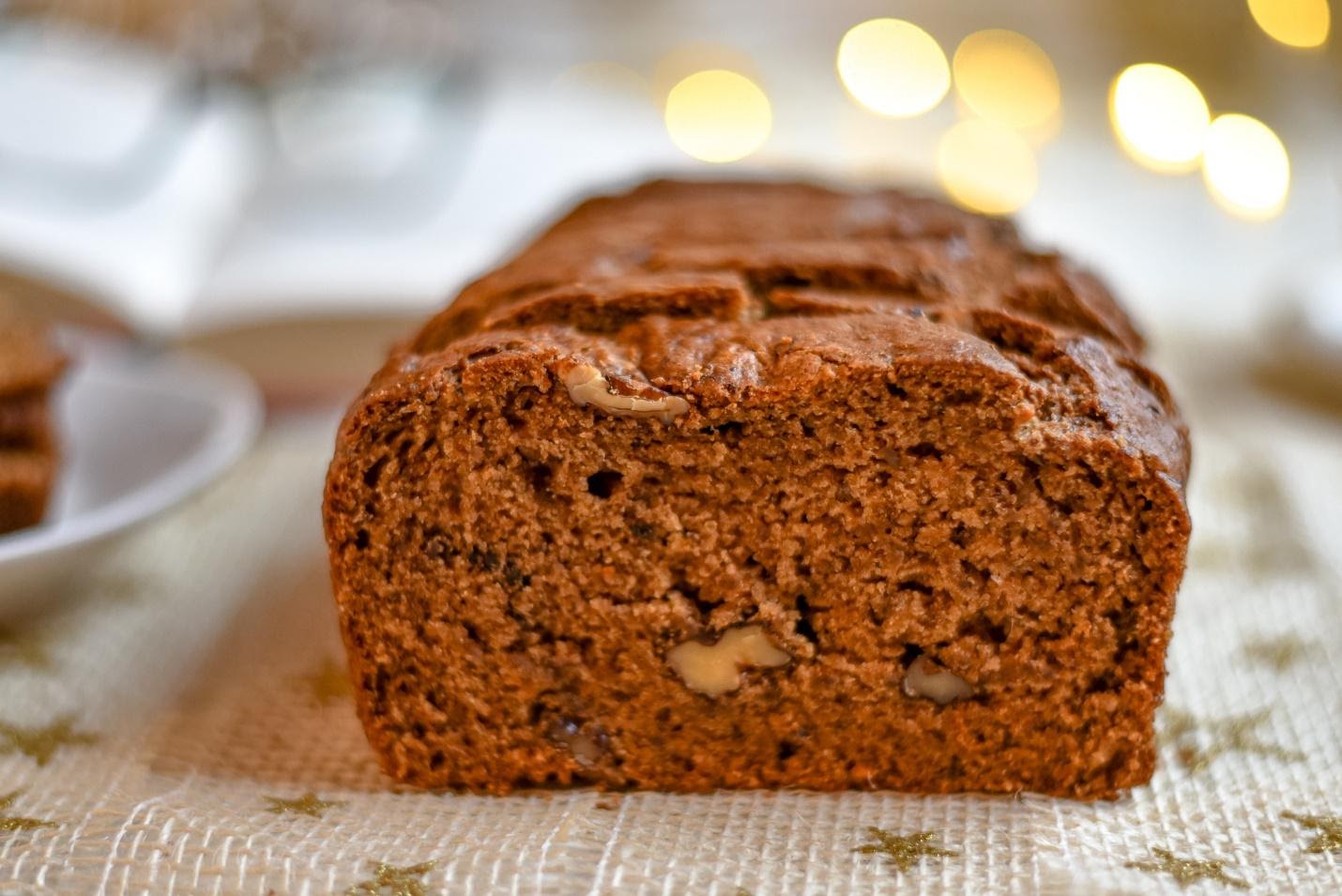 Vegan Baking Basics and Substitutes
In this module, you will learn all the basics of vegan baking. You will learn how to substitute eggs, butter and dairy milk in your recipes, as well as the secrets to making sure that these substitutes always work.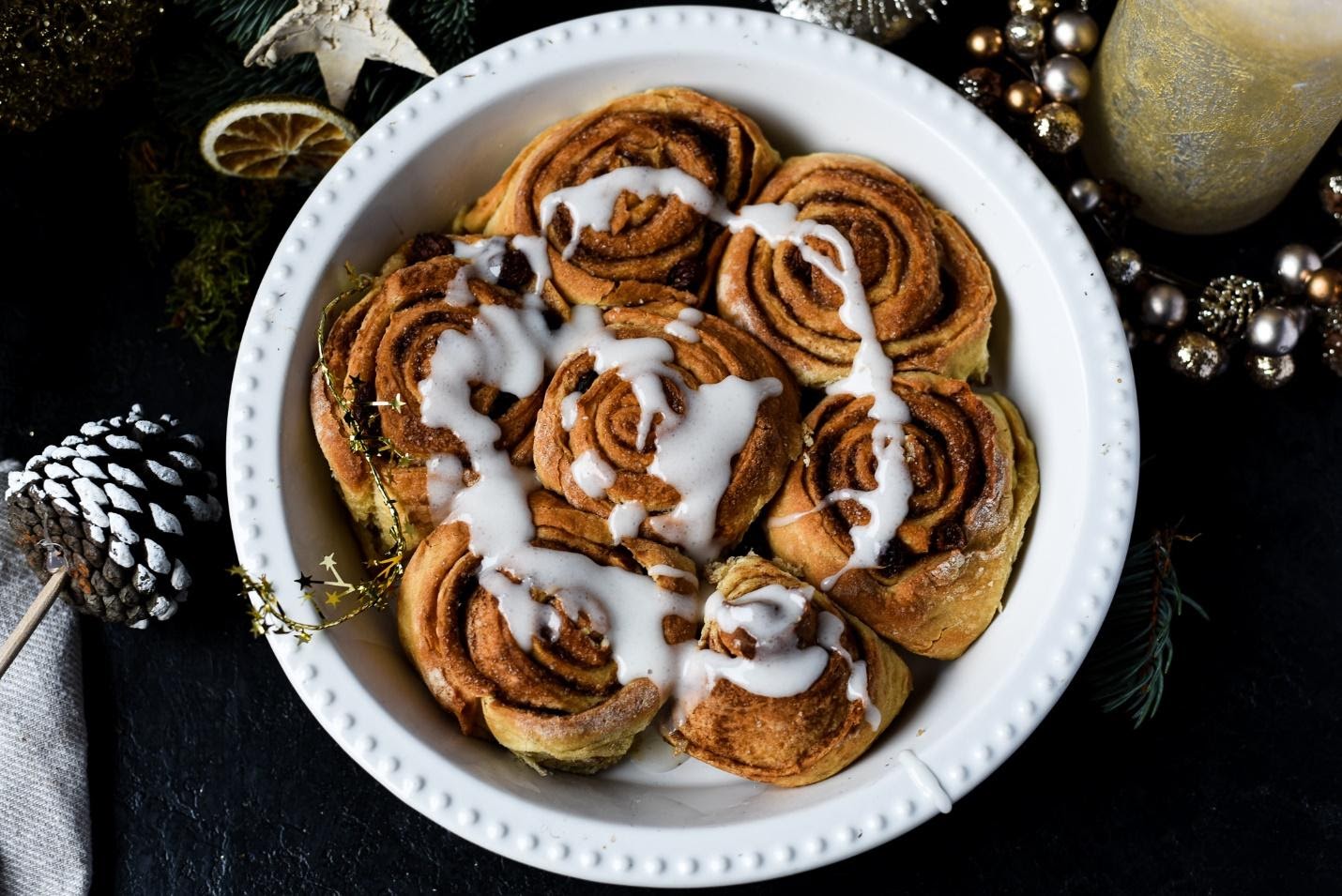 Classics: Cinnamon Rolls,
Banana Bread
You will make irresistible, soft and fluffy vegan cinnamon rolls and banana bread, the most favourite baked treats of all.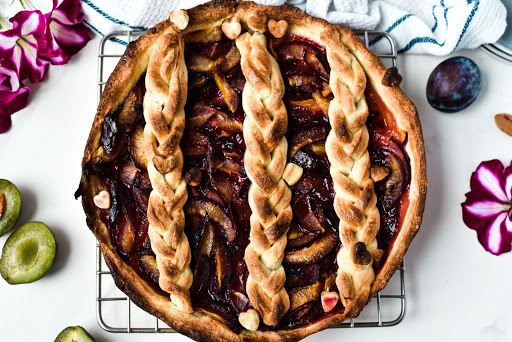 Pies and Galettes,
Sweet and Savoury
Any seasonal fruit, berry or vegetable can be made into a delicious pie or galette. You'll learn how to make the basic crust, and then the options for your creations are endless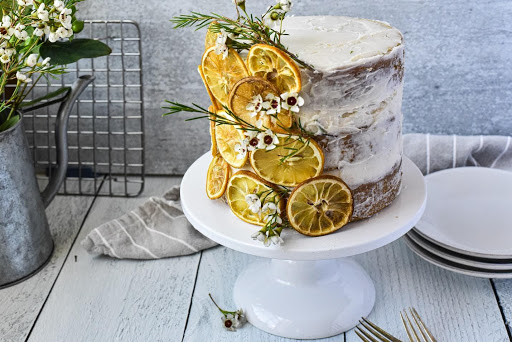 The Basics of Vegan Sponge Cakes
You'll make a perfect vegan sponge cake: the cake, that rises well, that's perfectly soft, not too moist, not too dry. You'll learn the basic formula and the ways, how to modify the base flavour of it easily.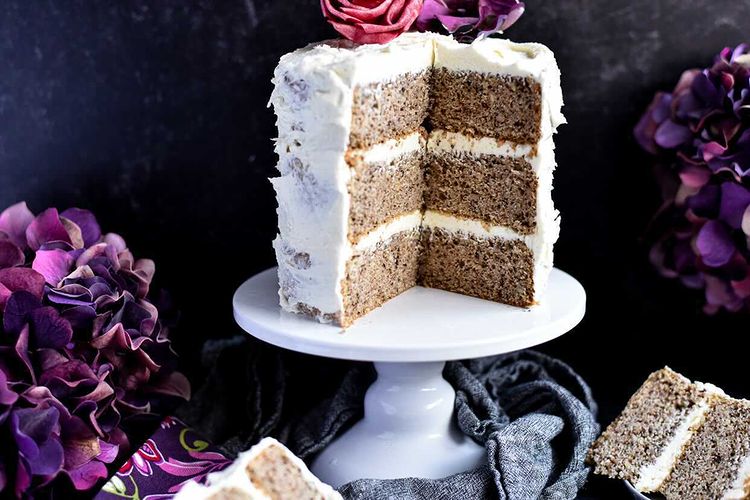 The vegan frosting is really simple, and nobody can ever guess, that no real butter was used. After completing this module, you'll be able to make any vegan cake look like the classic cakes from your childhood.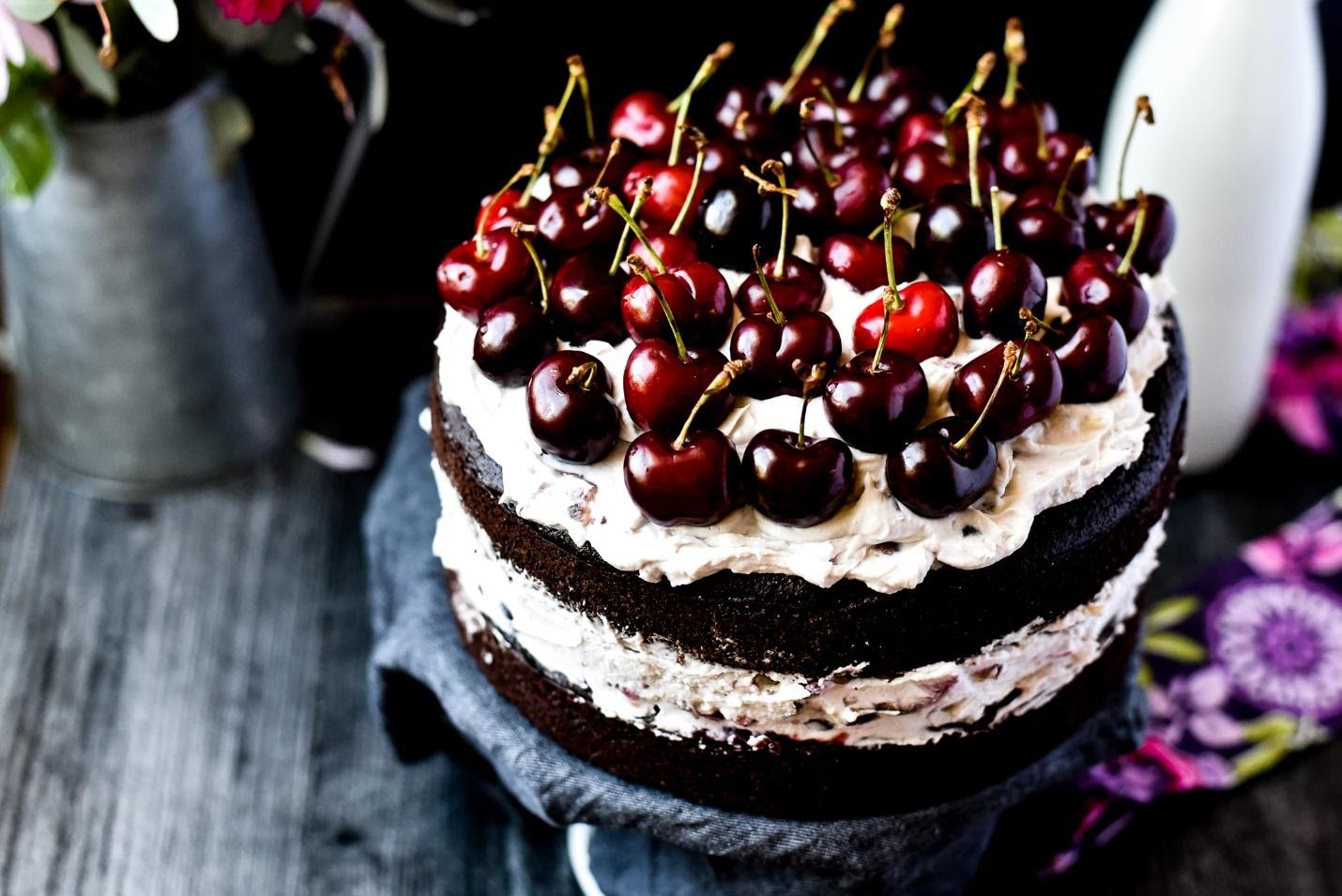 Classic Cakes: Black Forest Cake, Lemon Cake
These world-famous cakes can be made vegan, without compromising their taste properties and their stunning appearance. This module will be dedicated to the creation of celebratory cakes, that everyone loves.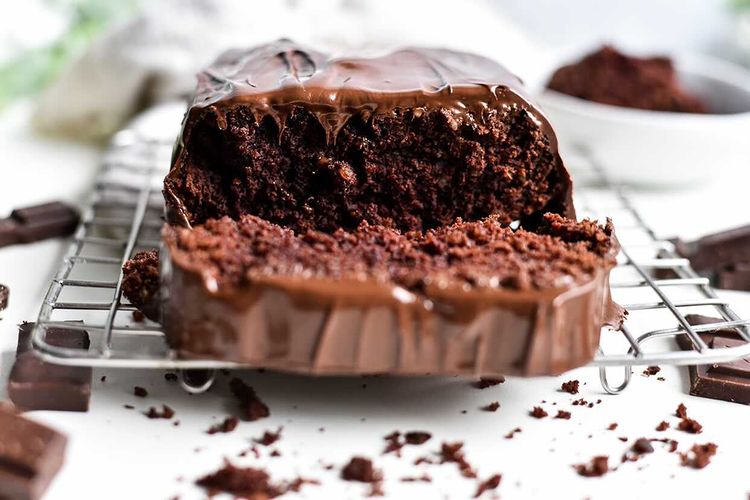 Gluten-Free Baking
As a special bonus, Barbara will share her personal formula of the homemade gluten-free flour mix, that she makes at home. It's perfect for making cakes, pies and cookies, and can be used to create treats for specific dietary requirements.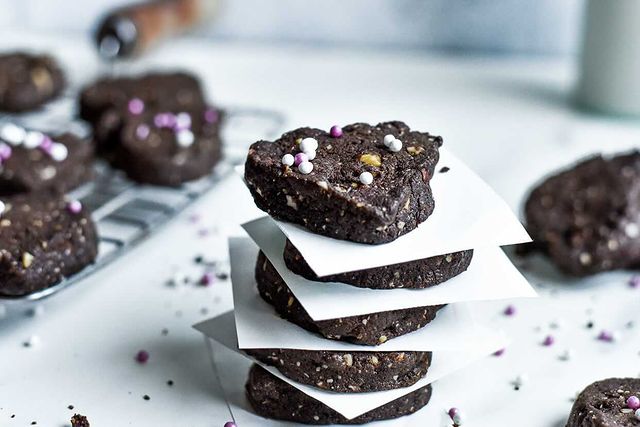 Vegan Cookies
You'll learn how to make delicious vegan cookies. They will be so good, that you'll have to excercise serious self-control not to finish them in one go! Cookies are a must-skill for any homebaker.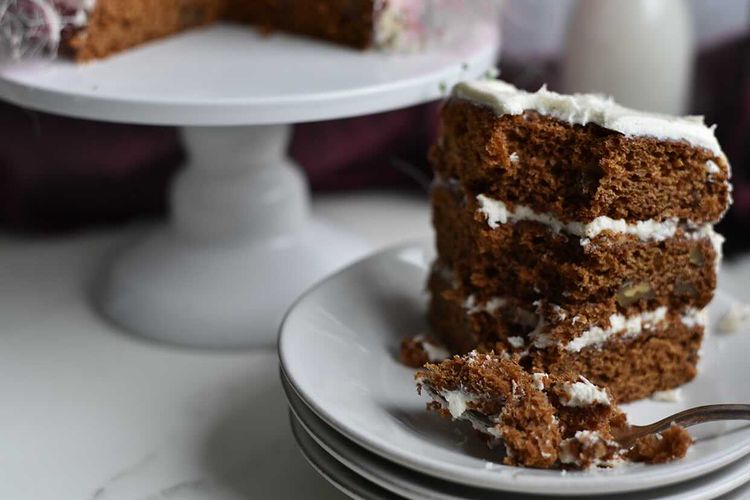 Baking with Vegetables, Carrot Cake
A special part of the course will be dedicated to baking with vegetables. Did you even know how many delicious and nutritious vegetabels can be used as a base for mouth-watering cakes? With Barbara, you'll create your own carrot cake and zucchini brownies.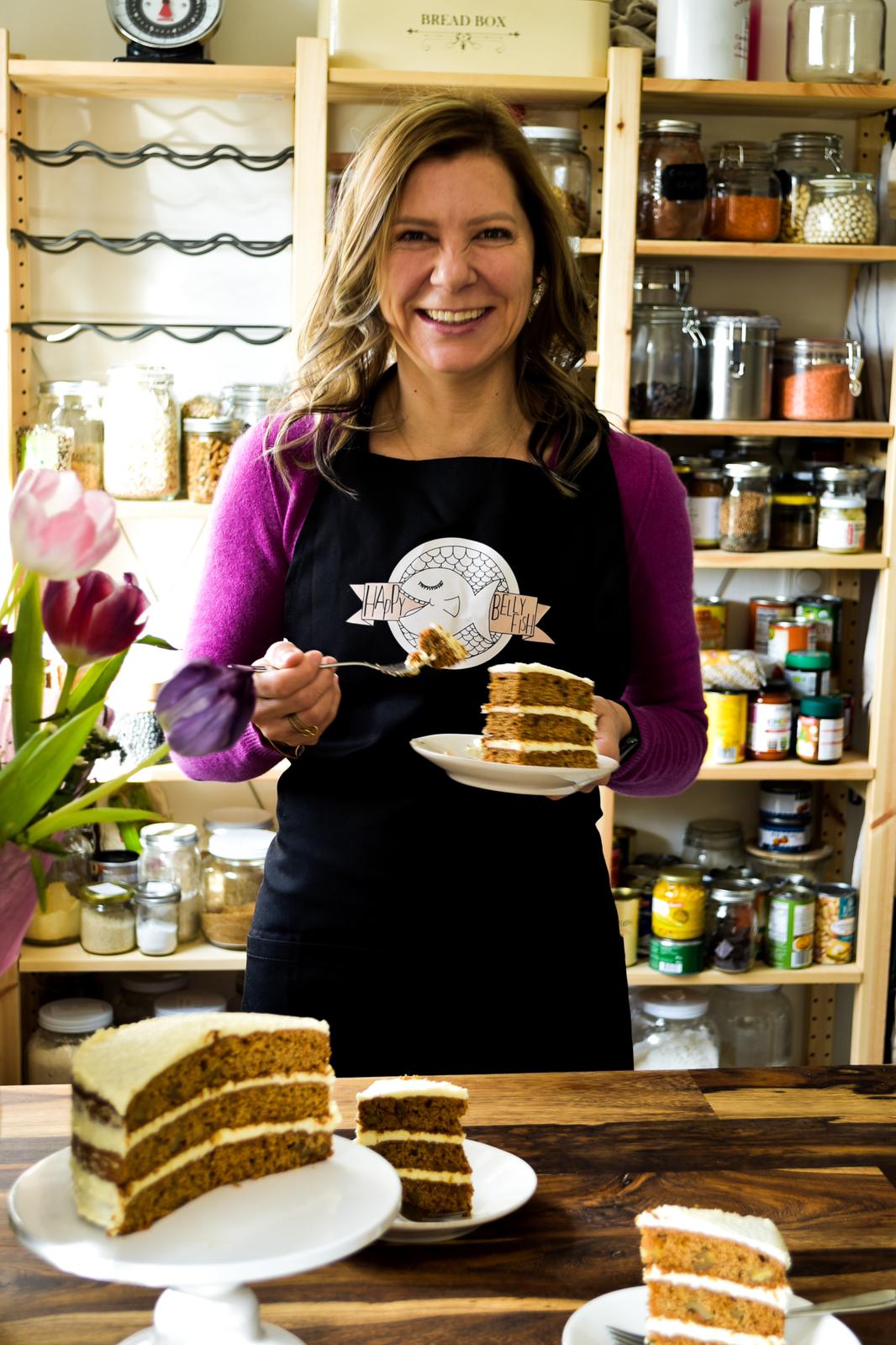 Meet our Teaching Instructor
Barbara Donnelly is a vegan baker from Vienna, Austria, and a holistic nutritionist.
Barbara has overcome severe digestion issues after she switched to a plant-based diet, and since then she's been on a mission to master the art of healthy vegan baking.
Being originally from Austria, she spent over two decades living in different countries and exploring holistic nutrition as the key to a healthy and balanced life. In her online course she is tapping into the baking traditions of Europe and North America, and presenting the vegan versions of famous classics like Black Forest Cake and Cinnamon Rolls .
Barbara was named among Top 20 Holistic Nutritionists. You can see more of her work on her Instagram and Website.
V

Course access to pre-recorded materials opens on 04.10.2021. You get lifetime access to all the materials.












V

For each section of the course you'll receive a task, to create a vegan baked treat of your own. On each task you'll get personal feedback from the teaching instructor and full support


Cooking is only learned by practice. Completing the tasks and sharing your results will ensure that you'll become comfortable with vegan baking. As a result, you'll be able to make a vegan cake whenever you want, on your own
V

To earn the certificate of completion, you'll have 6 months to complete and submit the tasks












SPECIAL BONUS: 4 LIVE (Zoom) Masterclasses with the teaching instructor Barbara Donnelly, including a workshop on vegan celebration cakes.
Each LIVE Masterclass takes place at 10 AM EST. Here are the dates:
(1) 16.10.2021: Beetroot Chocolate Chip Brownies with Avocado Chocolate Frosting
(2) 28.10.2021: Pumpkin Cupcakes with Cream Cheese Frosting
(3) 18.11.2021: Layered Lemon Cake
(4) 4.12.2021: Christmas Linzer Cookies
EARLY BIRD BONUS #1
($99 VALUE)
All-Access Pass to the Virtual Summit
EARLY BIRD BONUS #2
Access to the Webinar Recording:
All About Natural and Healthy Sweeteners
Example of your assignments: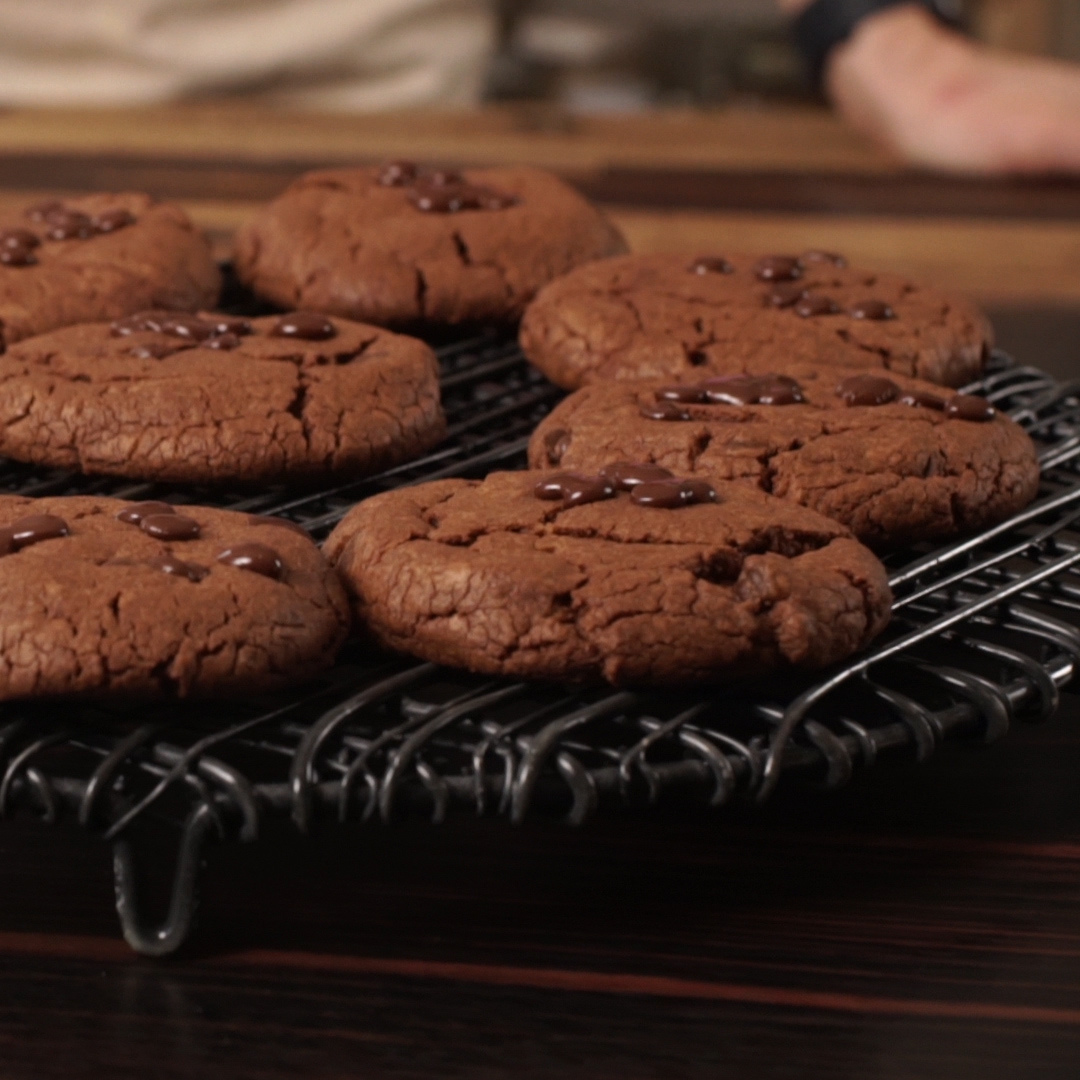 Vegan Cookies
Chocolate cookies or vegan madeleines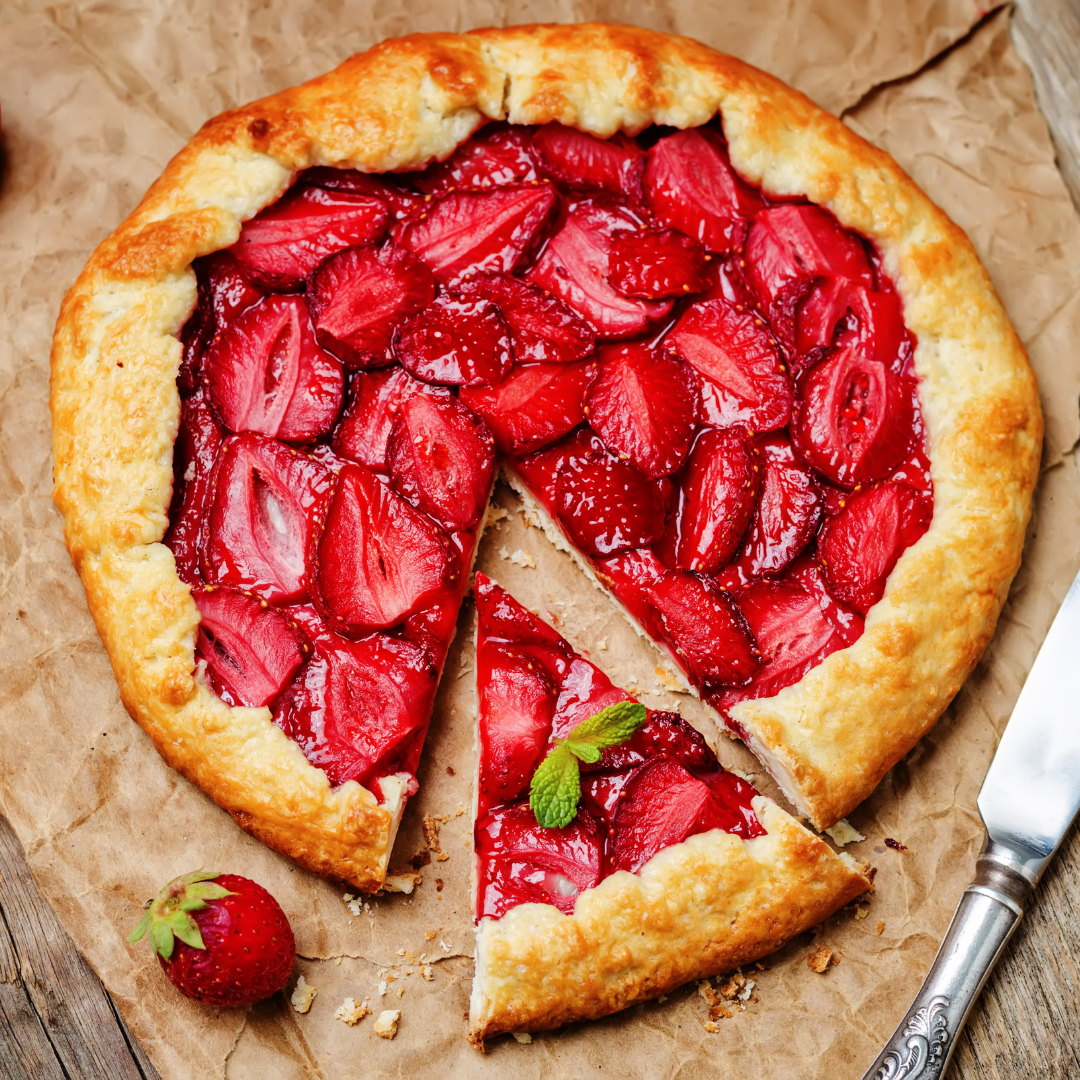 Pies or Galettes
A savoury tart, a classic gallette or a fruit pie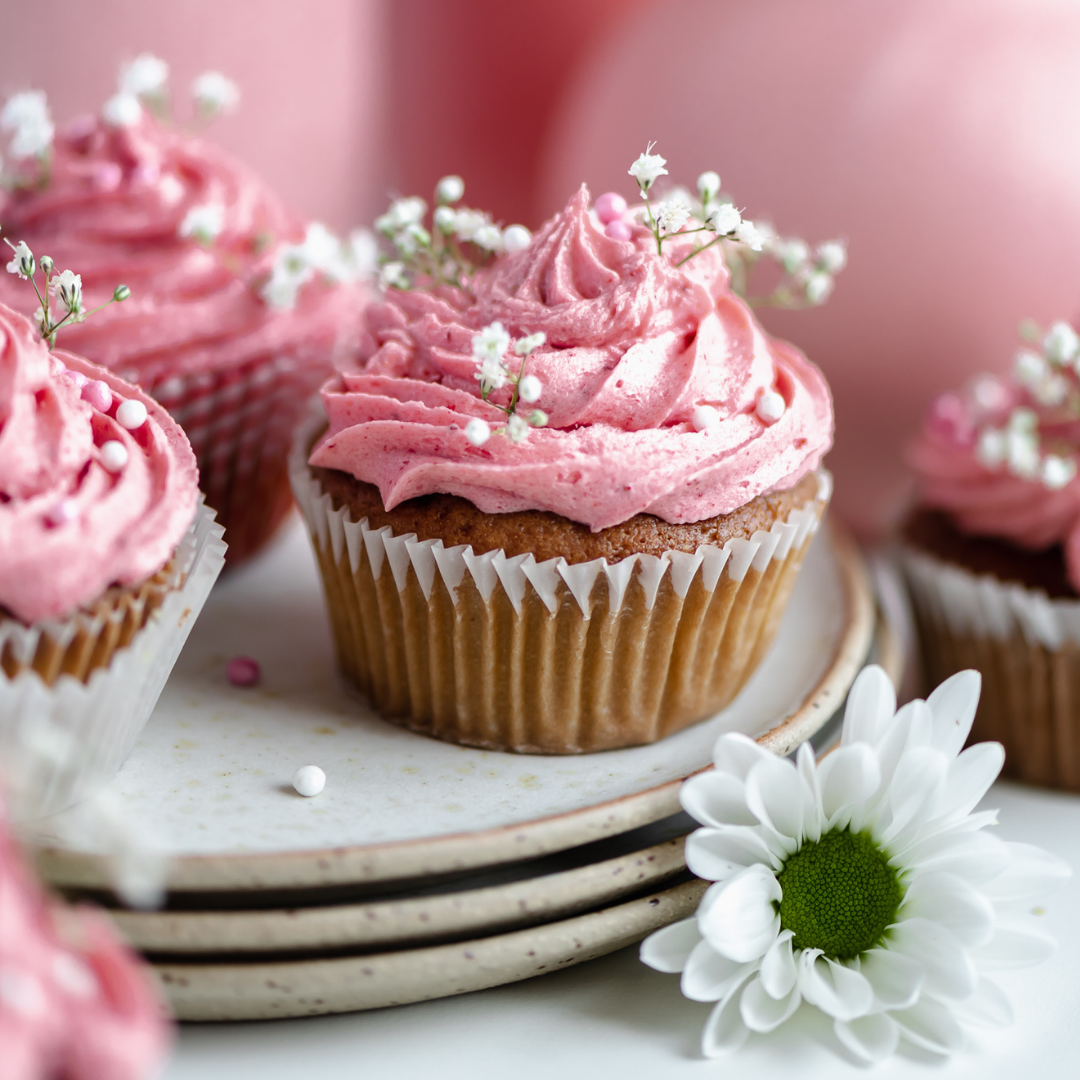 Baked Classics
Banana bread, brownies or cinnamon rolls
Gluten-Free Cakes
Prepare your own gluten-free flour mix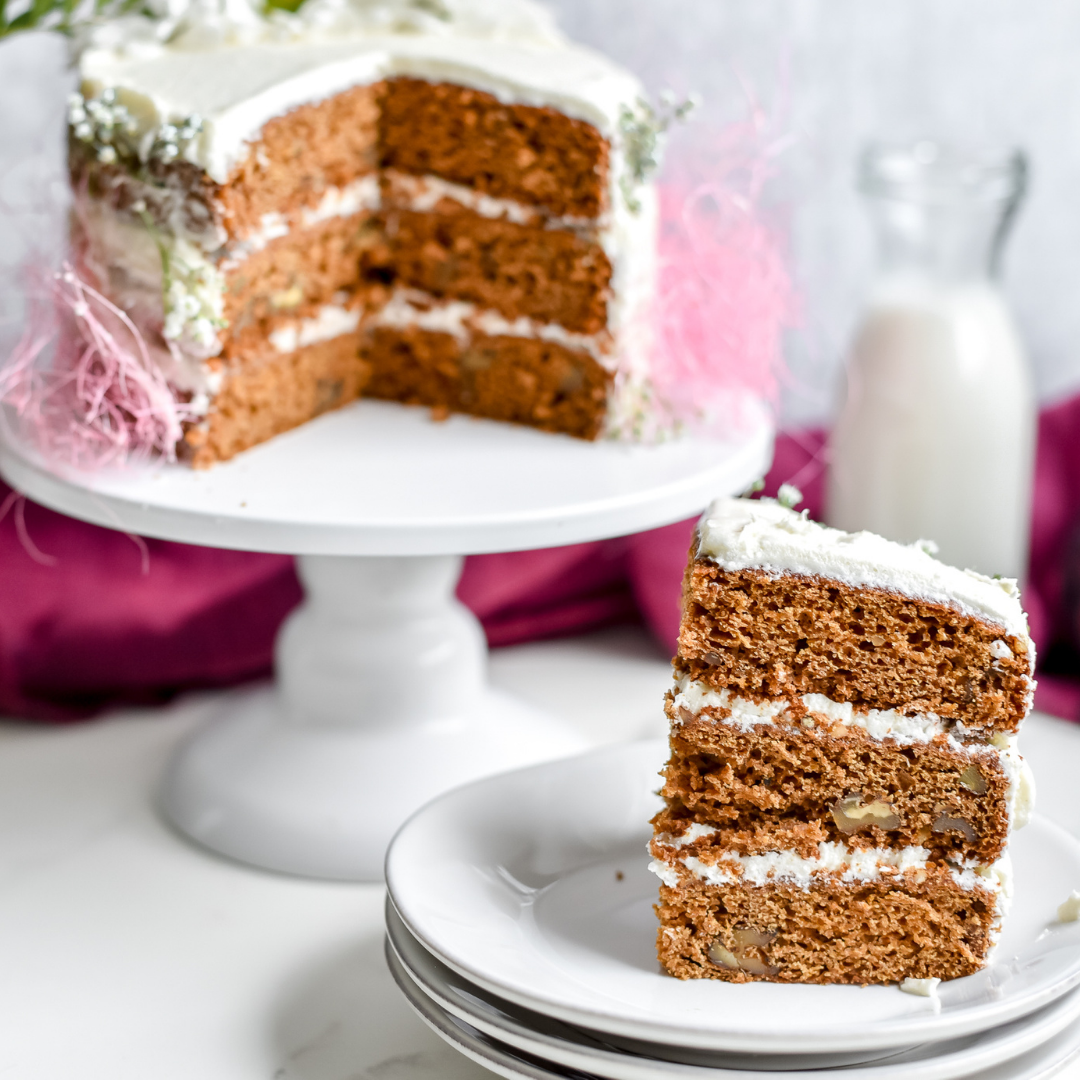 Multi-Layered Cake
Your graduation assignment: multi-layered celebratory cake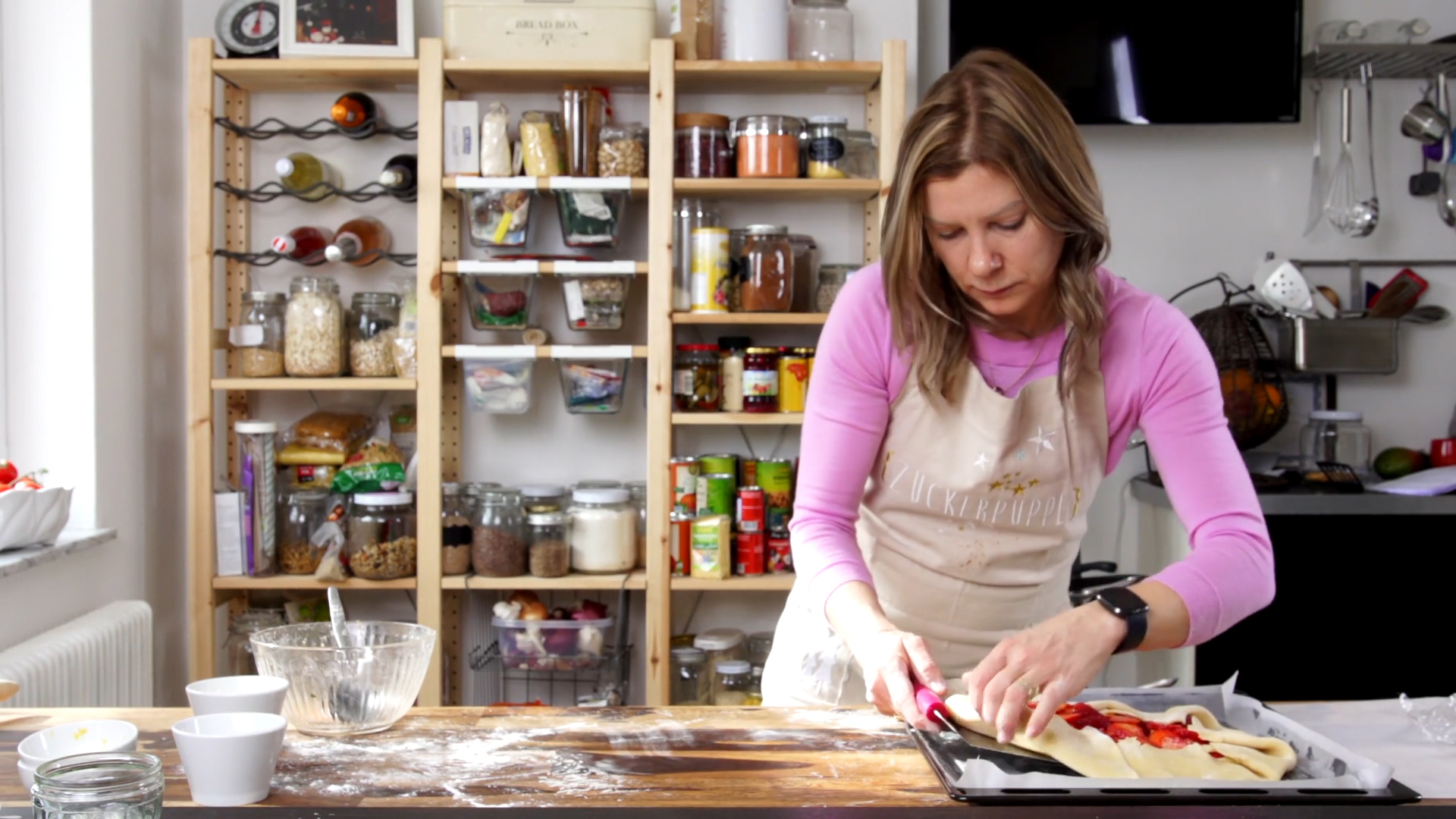 Take a FREE trial lesson
from the vegan baking course
(no credit card required!)
Not sure if this course is right for you? Enroll in a free trial lesson for 7 days, and have a taste of Barbara's teaching style.
If you join a trial class, you'll also get a gift from us, you'll find it on your dashboard ;)
Enroll in the trial lesson below:
FAQ
Will I need any exotic ingredients?
The ingredients do differ from those that you use in classic baking, where dairy and eggs are used. The first section of the course is dedicated to ingredients and vegan substitutes, so that you can understand what is needed and can source the correct ingredients. For the vegan frosting, it's recommended that you use vegan butter for example, but it's widely available nowadays. Other special ingredients that you'll need include flour, plant-based milk (soy milk is the best, but substitutes are possible), coconut milk, flax seeds, apple cider vinegar, baking soda.
Are all recipes also gluten-free?
Our course focuses on vegan baking, not gluten-free baking. However, you'll learn how to create your own gluten-free flour mix, and how to work with it. It also includes several recipes of simple gluten-free baked treats.
Will I receive a certificate of completion?
If you enroll in PRO Plan, you can earn a Certificate of Completion. To earn the certificate, you'll need to submit pictures and descriptions of 5 course tasks. You will also receive personal feedback and support from the teaching instructor when you submit your tasks.
What if I can't make it to the LIVE class? Will it be recorded?
Yes, all our live classes are recorded, and as a sudent you will have the access to the recording as well.