The best healthy eating tips only work if they become a part of your daily life. In our Challenge, you will learn what to cook, how to cook and the ways to do it really fast.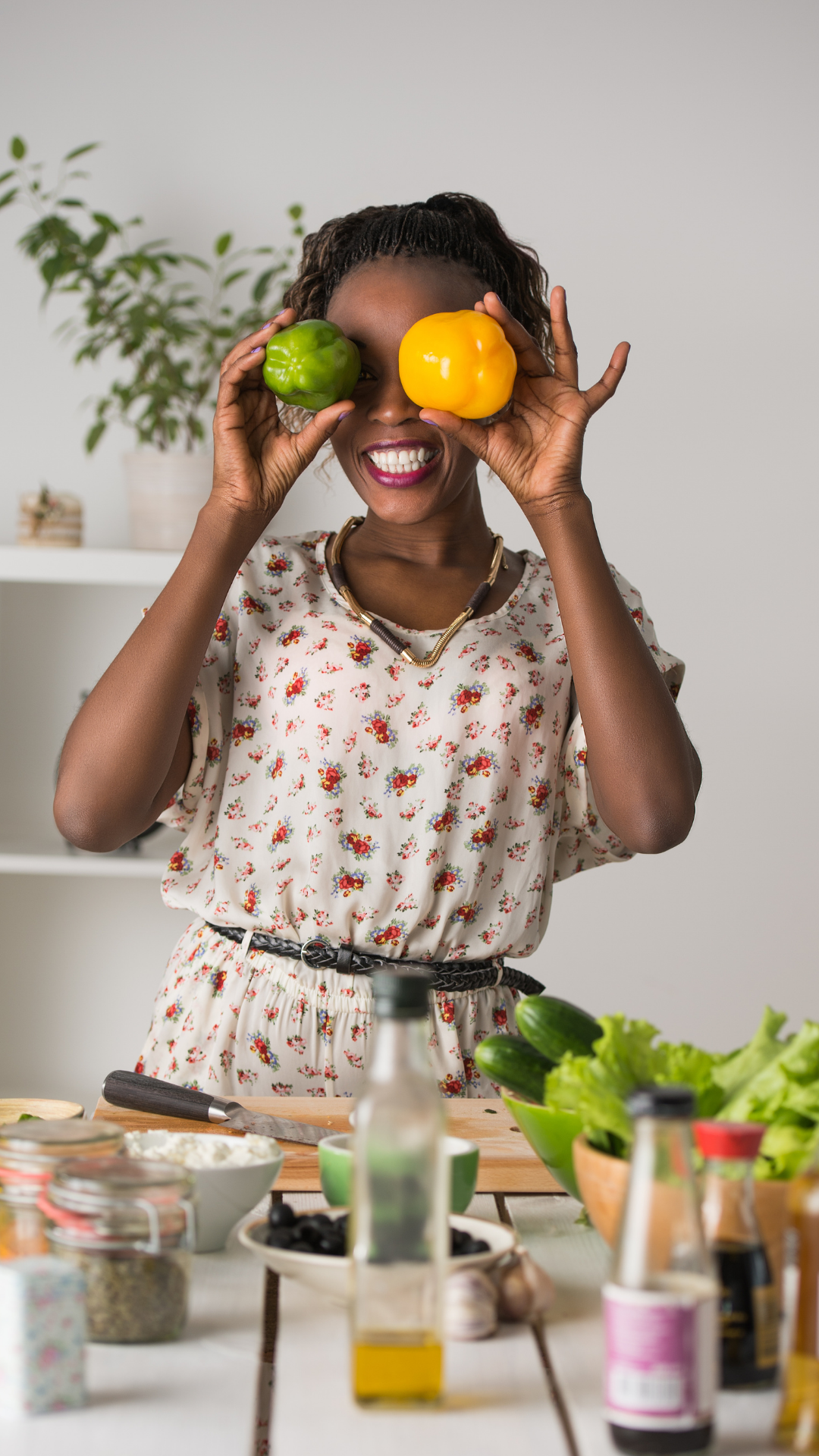 It will only take 30 days of
commitment and your new skills will serve you and your family for the rest of your life.
Small and easy changes to the way you cook can completely transform the way you eat and feel. After completing our challenge you will master the fundamentals of healthy cooking, which is a stepping stone on the way to your health and weight loss goals.
WHAT YOU'LL LEARN DURING THE CHALLENGE: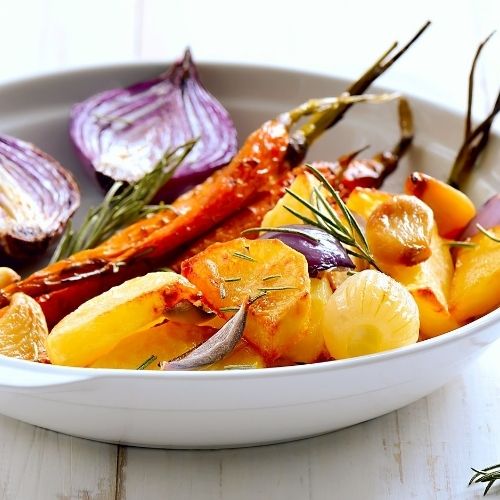 The Basics of Healthy Cooking
The Golden Rules of healthy cooking
Processed ingredients to avoid (and processed ingredients that are safe)
Most nutrient-dense foods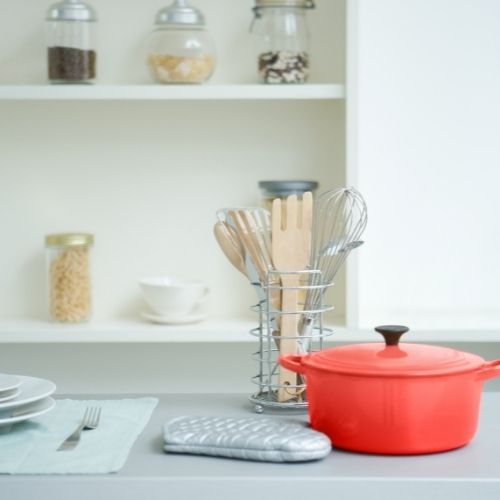 Healthy Cooking Methods
and Utensils
The healthiest methods to cook (and why it's so important)
Best pans and utensils for healthy cooking
The safest materials for cooking explained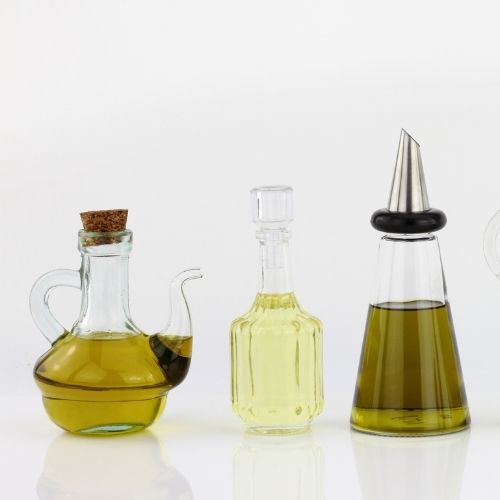 Healthy Cooking Oils
Detailed healthy cooking oil guide
3 Factors to look for in healthy cooking oil (that nobody tells you about)
Oil-free recipes for breakfast, lunch and dinner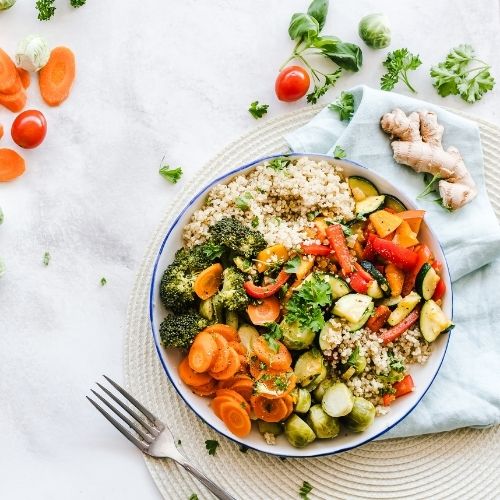 How to Unlock Nutrition in Your Food
The science behind nutrient bioavailability
Kitchen hacks for nutrient absorption
Soaking chart
Sprouting Chart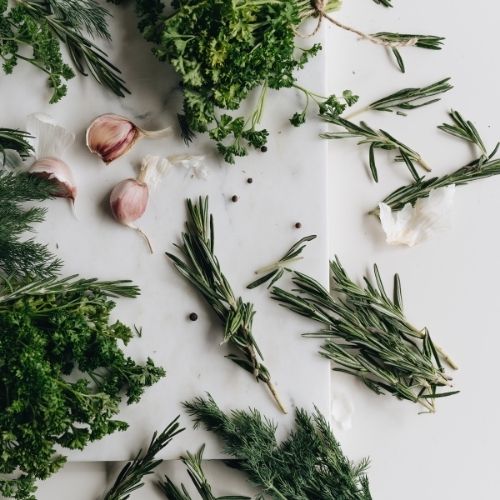 How To Make Any Healthy Meal Taste Great
A guide to easy healthy flavours
Natural flavour enhancers and kitchen hacks
Recipes of healthy sauces and dressings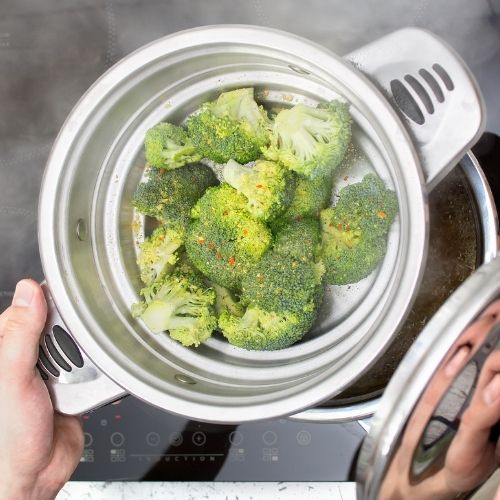 Mastering the Art
of Steaming
The complete guide to steaming (and why you should do it)
Steaming methods and equipment
Flavourful steaming recipes with spices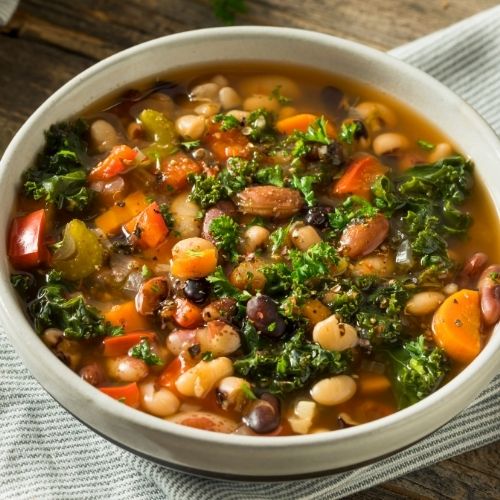 Slow Cooking 101
Benefits and challenges of slow cooking, a healthy traditional healthy cooking method
Using the slow cooking method in a modern kitchen, appliances
FAQ about slow cooking and practice recipes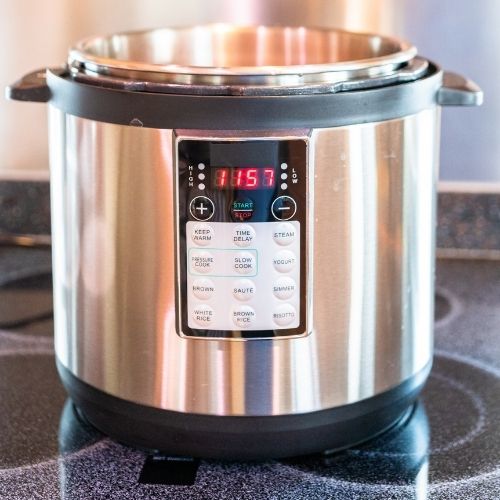 The Fastest Cooking Method in the World: Pressure Cooking and Insta Pot
All about pressure cooking, why it's the fastest and the healthiest cooking method
Pressure cookers 101, safety and use. Electric pressure cookers vs manual pressure cookers
Recipes for pressure cookers and Insta Pot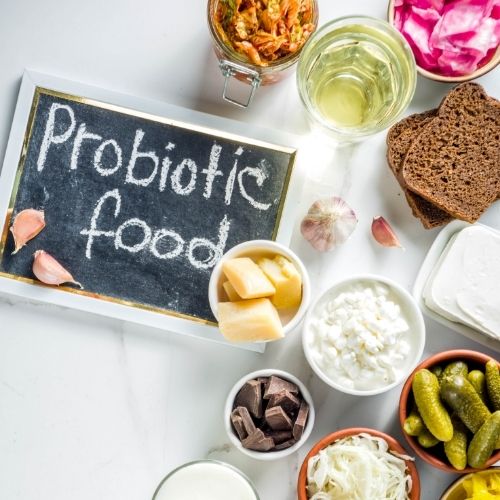 BONUS: Digestive aid
Complete the challenge and unlock the bonus module, learning how you can easily support your gut health with daily foods. We'll talk about natural probiotics and delicious fermented foods you can eat every day.
Our program is not a cookbook, a one-off cooking class, or a set of YouTube videos. It's a combination of practical skills and knowledge, delivered in an easy, clear and bite-size way. You won't just read it and forget it. You'll actually make small, but very effective changes in the way you cook every single day, which will inevitably lead to your health transformation.


All of it at the price of one fast food meal - because we believe, that this knowledge should reach EVERY house.
✅ 
Enroll in the challenge.
 You'll receive access to all the materials right away. There are 10 parts in the challenge. You can follow the recommended schedule of 30 days, or complete it at your own pace, many students do it faster!


✅ 
Watch your email! 
Every few days you'll receive short video tutorials, recipes and cheatsheets with exact steps to follow
✅ 
Make just 1-2 recipes each week and share the results. 
The challenge runs for 4 weeks in total
✅ 
Get support from our instructors and the community. 
Whatever difficulties you face, we are there to support you and troubleshoot for you
✅
 Enjoy your transformation and the new healthy eating habits
WHAT OUR STUDENTS SAY
"Once again Anastasia and Srikant are explaining in incredibly light but detailed way important things about healthy (and delicious) cooking! I really enjoyed their healthy cooking bootcamp and already putting into practice some of their great knowledge and tips I acquired there that make cooking more easy and fun. It's so helpful to have all this information about healthy eating at one place, since it's the knowledge they collected over years."
- Lana Vlaisavljevic, Stuttgart, Germany
FAQ
Can I buy the challenge as a gift?
Yes of course. Just click on buying challenges as a gift and choose the challenge you'd like to give to someone. They will have 12 months to enroll in the challenge, whenever it suits them best.

How does the challenge work exactly?
Here is how:
> You enroll in the challenge, get access to all the materials and join the community of other challenge participants
> Every few days you'll receive emails, short video tutorials or audio prompts with exact steps to follow, as well as regular tasks. You can follow the recommended 30 days schedule, or cmopelte it on your own
> You follow the roadmap and do the tasks, share your progress and ask questions whenever you need support.

What if I don't complete the challenge within 30 days?
Life can get busy unexpectedly, we understand that! If for some reason you have to postpone your challenge, you'll have 6 months in total to complete it. However, we recommend sticking to the original schedule, then you'll get maximum support from the coaches, and the most powerful results!
Can I keep all the printables and templates, even after the challenge is over?
Yes, of course, all the printable materials and pdfs are yours to keep! Download them, save them, put them on your fridge if needed, and use them for many years to come.
Do you have a money-back guarantee?
Yes, we have 7-Day money-back guarantee. If after the first week of the challenge you decide that it's not what you were looking for, we'll refund your purchase, no questions asked.
How long will I have the access to all the challenge materials?
You'll have access to the challenge materials for 6 months. You can download all the printables and PDFs within those 6 months and keep them.