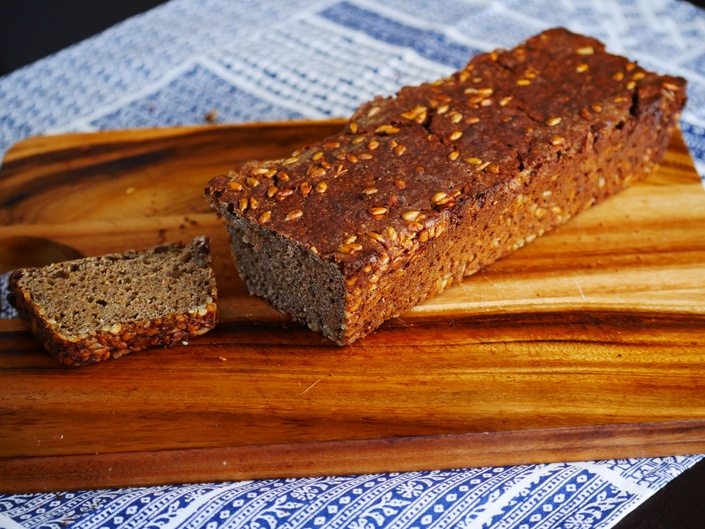 Rye Sourdough Bread Baking for Beginners
Learn ancient techniques from Russia and Germany to create the healthiest sourdough bread (rye sourdough)
Sourdough bread is named the best bread in the world, but its baking process is not simple and can cost you years of unsuccessful experiments in your kitchen. After finishing this course you'll be able to bake your perfect, tuly health sourdough bread, soft inside, with a delicious crispy crust outside, without any "cheat" ingredients like yeast, soda or refined sugar.
There are many reasons to make sourdough bread a staple in your house - both for the health of your gut and for the incredible taste of it. You don't need to be a baker or even have substantial baking experience to learn the art of artisan sourdough bread from our instructors. Just bring a genuine interest, an open mind and a bit of your time in the kitchen!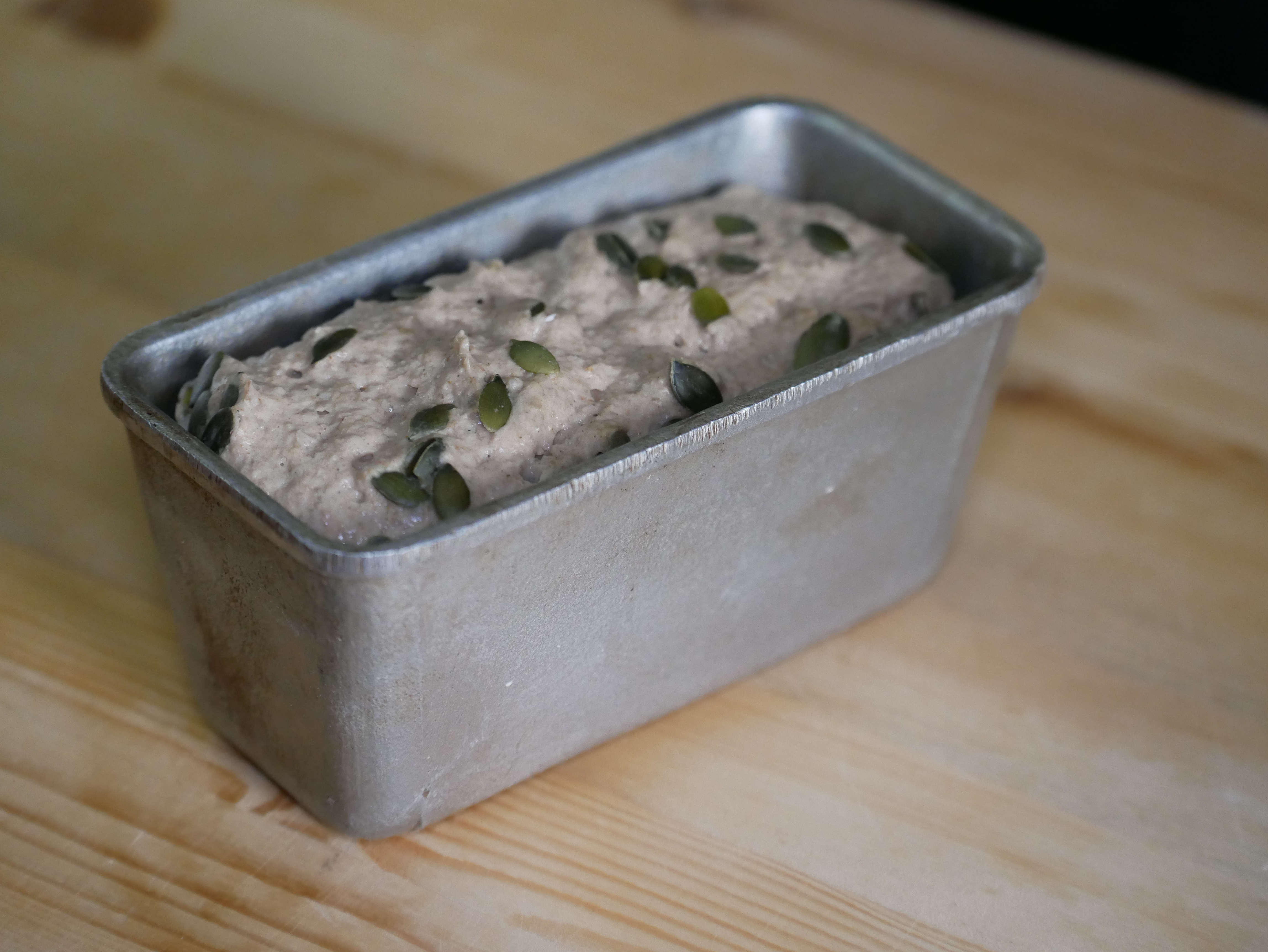 Most of the experiments with sourdough fail because everyone has different conditions and materials. When crafting a loaf, a lot of small details matter: a type of flour, temperature, types of utensils etc. It sounds intimidataing, but if you have someone to personally guide you through the process and to answer each question, it becomes really easy. We have a truly fool-proof method that will ensure that a healthy sourdough loaf will be a weekly guest in your kitchen. During this course you will receive personal guidance to make sure that your sourdough is a 100% success.
THE BREAD WE'll TEACH YOU:
- needs no kneading and shaping
- can be incorporated even in the busiest of schedules
(it's easy and fast to prepare, once you have the skills and the basic understanding of the process)
WHAT YOU WILL LEARN IN THE COURSE
You'll grow your own sourdough starter from scratch, using only rye flour and water.

Please note that you will need rye flour for the starter, so it should be possible to source it in your region

You'll bake a perfect healthy sourdough bread loaf, made from 100% rye flour

You'll bake a mixed wholegrain loaf with wheat or barley and rye

You'll be able to incorporate delicious and nutritious ingredients in your bread, like seeds and spices

You'll learn all the necessary measurements and recipe tricks

You'll learn how to bake a bread without kneading

You'll undertsand the difference between different types of flours and which of them to use depending on the desired result

You'll learn about all possible types of bread forms and materials, as well

You'll make your own baking schedule that can be esily incoporated in your busy weekly routine

Most importantly: we'll hold your hand during hte entire process personally, making sure that your sourdough is a success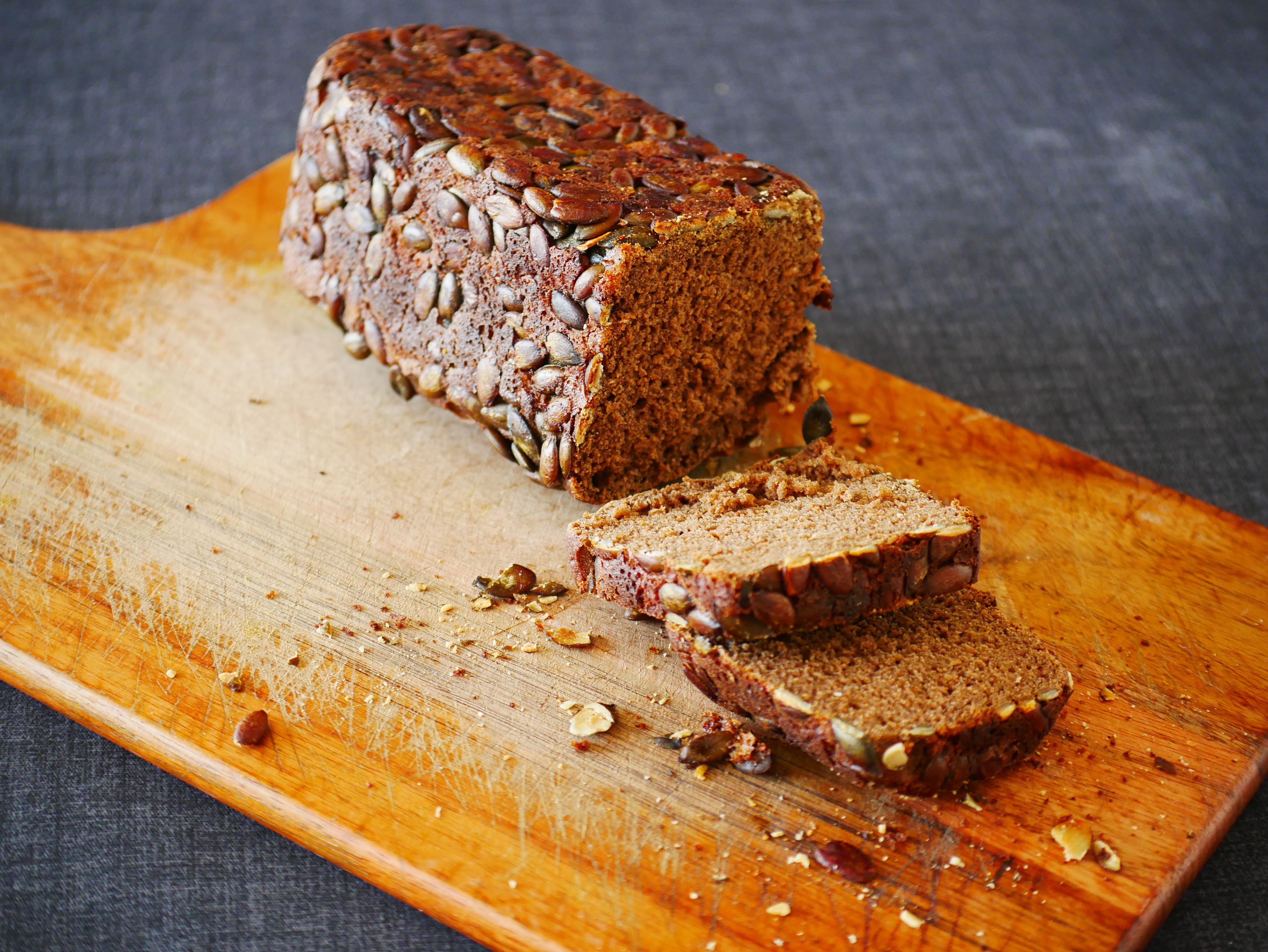 What makes our course so unique?
In our course we are teaching one of the healthiest and most nutritious sourdough breads evver. The secret lies in the type of flours (rye and wholegrain) and a traditional fermentation technique.
A lot of gorgeously looking sourdough breads are made from a regular white wheat flour. While this flour rises wonderfully and creates a nice crust and bubbles inside, it has very little nutrition, despite being sourdough.
This course is designed for anyone, who wants to easily bake delicious sourdough bread at home. The teaching materials are based on years of experiments and studies of traditional methods from two countries where traditional bread has been a staple for centuries, and became world famous - Russia and Germany.
This knowledge is rarely taught in regular baking and culinary schools and is extremely difficult to come by. In fact, many courses and recipes still offer addition of (commercially made) yeast to speed up the process of fermentation. The process that we follow is 100% traditional, learned first-hand from the bakers, who dedicated their entire lives to preserve the precious baking techniques. During the course, our instructor gives a special attention to the most complicated part of the sourdough bread - the starter - and simplifies the process for all beginners.
"If thou tastest a crust of bread, thou tastest all the stars and all the heavens."
– Robert Browning
Why make sourdough at home? The real sourdough bread has little in common with the commercially produced baked goods that are sold today in the bakeries around the world. Traditionally made sourdough bread is suitable for almost any existing diet and has unique health benefits. The long fermentation process breaks down the antinutrients contained in the grains and makes nutrients bioavailable for our bodies. Some studies suggest that even people with serious digestivve issues, who are normally not able to consume a commercially produced bread, can enjoy a properly made sourdough bread.
Who is this course for? This course is not just for hobby bakers, but also for those who simply want to incorporate traditional nutrition wisdom in the diets of their families. There is a reason why sourdough bread has been a staple food for centuries all around the world. The fermentation process releases the micronutrients and makes them more digestible, and with addition of rye flour it can help regulate blood sugar. Not to say how filling and delicious it is!
How much time will you need to make your sourdough bread? Baking the real sourdough bread and creating your first starter takes time - this is why commercial bakeries prefer to add unnecessary unhealthy ingredients to speed up the process. However, patience and the right technique are the only prerequisites for baking a perfect traditional sourdough bread - otherwise the process is quite simple and straight forward!
You'll need 7 days to grow the starter from scratch. The full cycle of bread baking will take about 24 hours, howerver, your active participation will be needed for no more than 30-40 minutes in total.
What equipment and ingredients do you need for this course? You just need rye flour, salt, water, and if you prefer something different, seeds and spices of your choice. As for equipment, you'll need a baking form for the bread, a mixing bowl with a spoon for the dough and two glass jars for the starter (a small one and a bigger one).
Your Instructor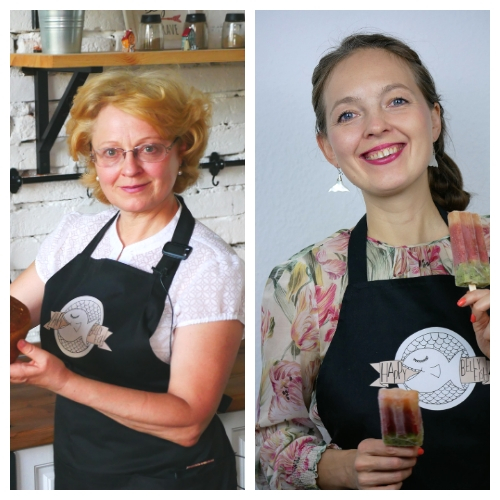 This course is taught by a Mother-Daughter duo, Alla and Anastasia Sharova. Sourdough baking is a truly living tradition that can be passed down from generation to generation (along with a starter!).
Alla Sharova has been studying from top bakers and practicing ancient sourdough baking traditions of Russia for over 6 years. She initially got interested in sourdough because of its health benefits and ease for digestion, so she focused on the healthiest types of sourdough that can be easily baked at home.
Anastasia Sharova, a Natural Chef who currently resides in Germany, was trained in healthy sourdough baking by her mother. In the course she teaches the skills as she learned them herself, so that even the busiest person can create a simple and delicious sourdough in their own kitchen.
Frequently Asked Questions
Do I need any prior knowledge?
This course is perfect for absolute beginners as well as those who have basic knowledge of sourdough baking, but want tp erfect their skills of working with rye flour.
How long do I have access to the course?
You will receive a lifetime access to the course materials that you purchased, with 6 months full live support.
Will I be able to ask questions?
Yes, after enrolment you will be receive full support from our instructors for 6 months. You can ask as many questions as you like, in the comment sections under the lectures. The Instructors will also encourage you to send the pictures of your starter and bread, so that they can give you the best feedback and recommendations.
Can I buy this course as a gift?
Of course, you can buy our course as a gift. In fact 20% of our students receive it as a gift from their friends or family, and we always receive wonderful reviews and engagement form them! Just drop us a note at
[email protected]
and we will create a personal gift voucher for you.