Get rid of the overwhelm in the kitchen.
It's easy to stick to healthy eating habits, if you have the right skills and knowledge in place! Our challenges will help you build them.
This bundle focuses on four core skills and habits: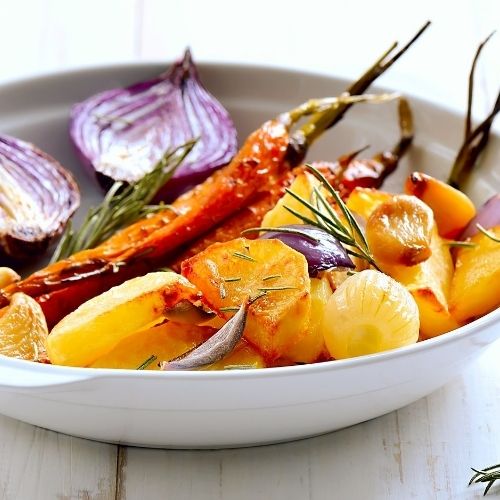 Healthy Cooking Fundamentals
Everyone Should Know

Healthy cooking methods and utensils, healthy cooking oils, hacks for better digestion, increasing nutrition value of your melas, slow cooking, steaming, pressure cooking guides, and more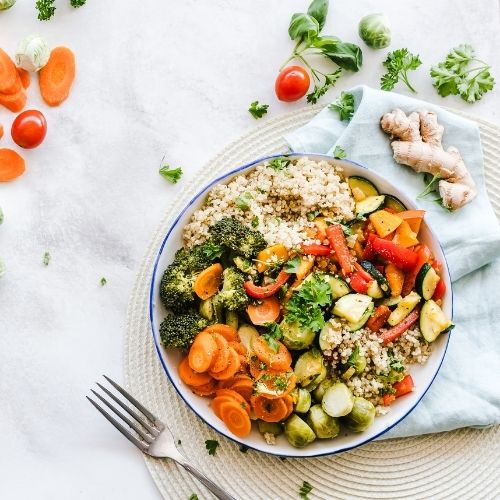 Mastering Healthy Meal Planning and Meal Prep

Strategies, templates and tools for meal planning, 4 different weekly meal plans and recipes, support form the habit and nutrition coach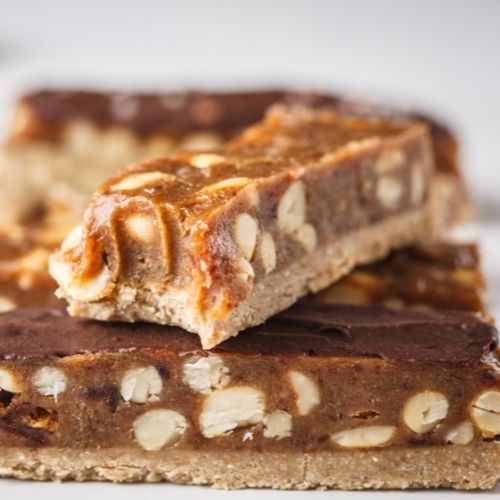 Getting Rid of Sugar Habit

a 30 day challenge with the live support form habit and nutrition coach. After completing it you'll significantly reduce your sugar consumption, you'll learn how to manage your cravings and fyou won't depend on sugar anymore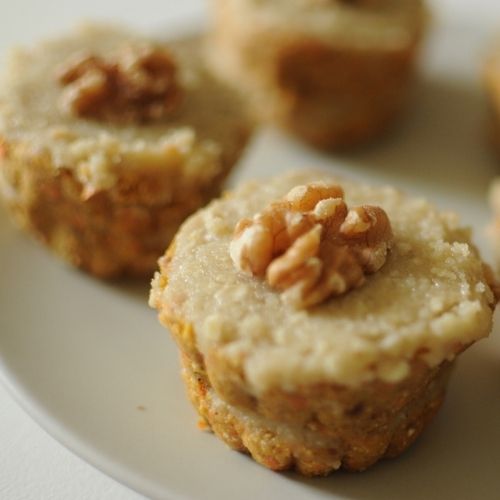 Making Sugar-Free Sweets

A hands-on online challenge which will teach you to make simple, healthy and very nutritious desserts without refined sugar or artificial sweeteners. You will only use fruits, dry fruits and unprocessed natural sugars


Challenges included in this bundle: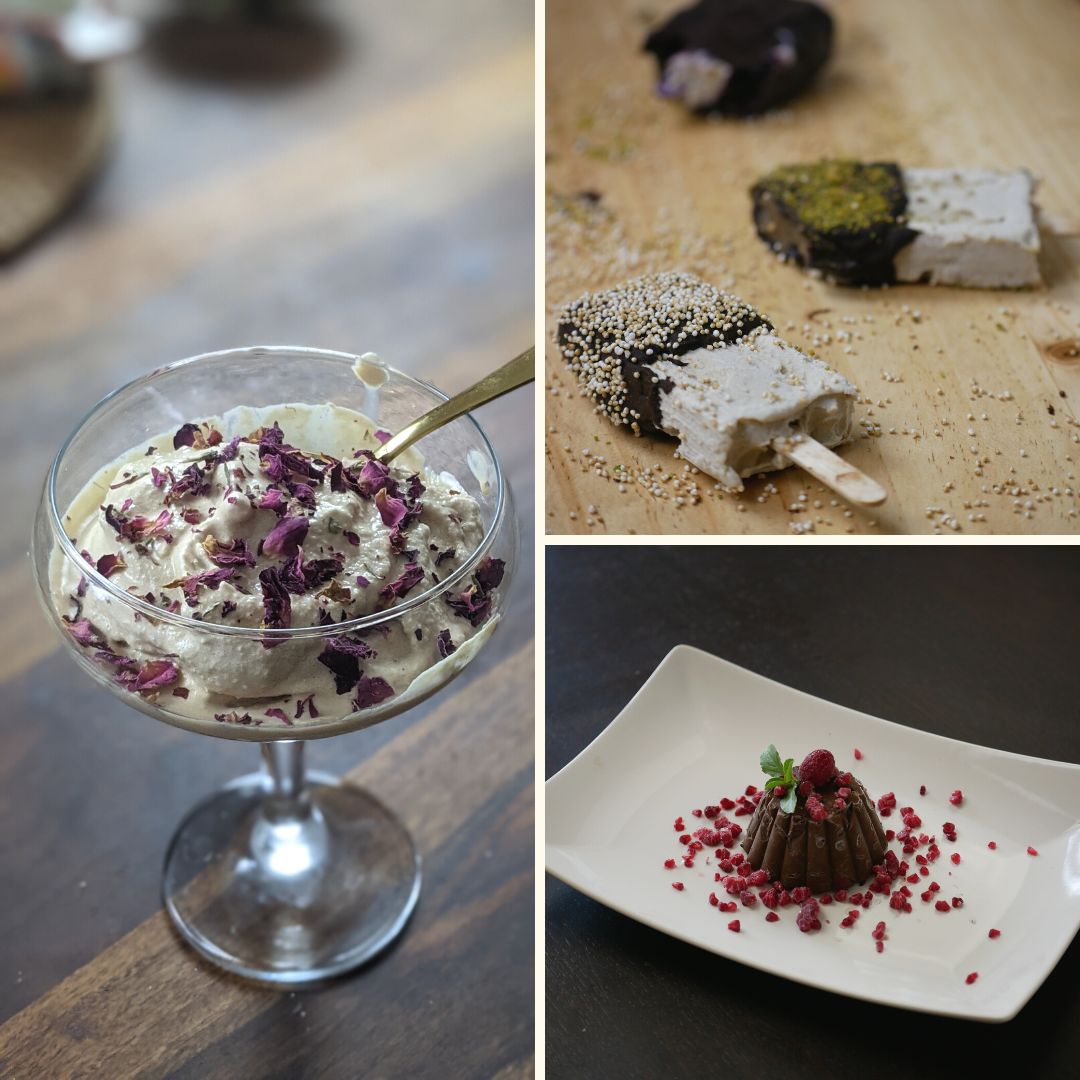 And a special BONUS!
Vegan Ice Cream Masterclass
(without an ice cream maker)
$49 value

Learn how to make your own vegan ice cream without an ice cream maker, completely from scratch. You can start with just 3 ingredients and 15 minutes to prepare.

Click here to learn more about this class


✅ 
Purchase the Bundle.
 You'll receive free access to four challenges and one masterclass(Healthy Cooking Challenge, Meal Planning Challenge, Sugar Detox Challenge, Healthy Desserts Challenge), and Vegan Ice Cream Masterclass
✅ 
When ready, enroll in the challenge you want to start first.
You can take challenges one by one.
✅ 
Watch your email! 
Every few days you'll receive short video tutorials, recipes and cheatsheets with exact steps to follow
✅ 
Make weekly tasks and share the results. 
Each challenge runs for 4 weeks in total
✅ 
Get support from our instructors and the community. 
Whatever difficulties you face, we are there to support you and troubleshoot for you
✅
 Enjoy your transformation and the new healthy eating habits
But, wait ... why is it a CHALLENGE,
not an online course?

How many online courses have you purchased and never finished? How many cookbooks do you open only on special occasions?


Our challenge is focusing on practice and support. You'll be challenged to actually DO things - because it's the action, not theory, that builds healthy eating habits and transforms lives!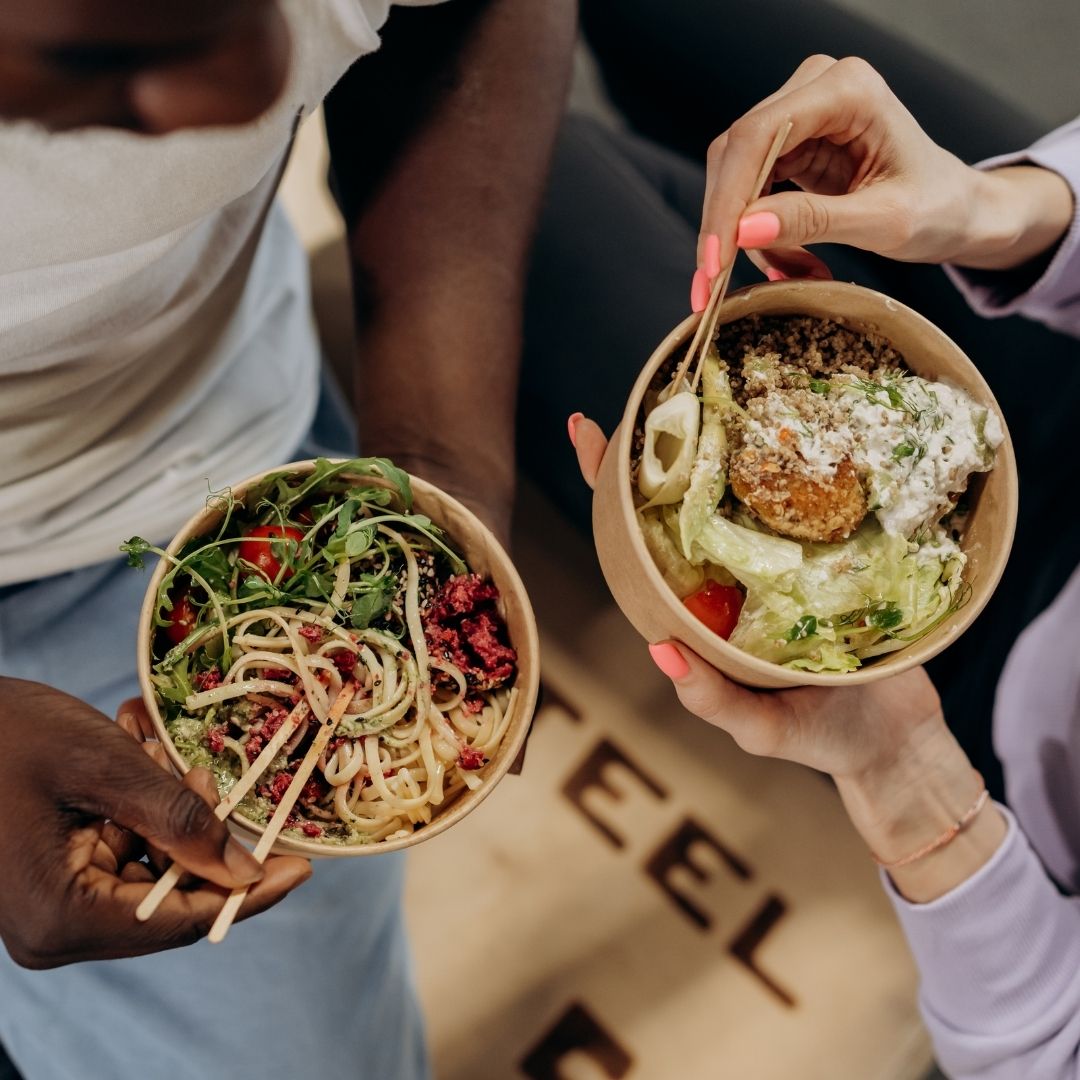 WHO IS THIS BUNDLE FOR?


Health is your priority, and you recognize that healthy nutrition is the base of it
You want to build healthy eating habits, and stick to them for life
You feel overwhelmed with all the cooking that has to be done daily, and want to learn how to do it with ease and joy
You want to upgrade your healthy cooking skills. You want to learn the healthiest cooking methods, how to make cakes without sugar, how to plan nutrient-dense meals, and other crucial skills

Frequently Asked Questions

Which Challenges are inclded in this bundle?
This bundle includes 4 challenges and 1 online class:
Healthy Cooking Challenge
Meal Planning and Meal Prep Challenge
30-Day Sugar Detox Challenge
Easy Healthy Sugar-Free Desserts Challenge
Vegan Ice Cream Masterclass (without an Ice Cream Maker)
How will I join the individual challenges, after purchasing the bundle?
After you purchase the bundle, you'll get the detailed instructions how to join individual challenges. You'll need to enroll into each challenge before its start date. New challenge batch starts every month.

Can I access the Vegan Ice Cream Masterclass right away?
Yes, you'll get immediate access to the Vegan Ice Cream Masterclass. You will see it on your dashboard
How does the challenge work exactly?

Here is how:
> You enroll in the challenge before the start date. You get the list of all the equipment and ingredients you'll need and join the community of other challenge participants
> On Sunday the challenge officially starts! You receive access to the first challenge materials and the roadmap
> Every few days you'll receive emails, short video tutorials or audio prompts with exact steps to follow, as well as daily and weekly tasks
> You follow the roadmap and do the tasks, share your progress and ask questions whenever you need support.

Can I enroll in several challenges at the same time?
You can do it, but we wouldn't recommend to participate in more than 2 challenges at once. Each challenge provides a lot of new information and includes tasks. To get the results you'll need to complete all the tasks, and it will inevitably take time.
How much time a week do I need to dedicate for the challenges?
It will take you 10-30 minutes a week to watch the materials, depending on the challenge. The tasks can take as little as 5 minutes a day (in Sugar Detox), 1 hour a week (if you make a new recipe), or 2-3 hourse a week (in Meal Planning challenge).
What if I don't complete the challenge within 30 days?
Life can get busy unexpectedly, we understand that! If for some reason you have to postpone your challenge, you'll have 6 months in total to complete it. However, we recommend sticking to the original schedule, then you'll get maximum support from the coaches, and the most powerful results!

Can I keep all the printables and templates, even after the challenge is over?
Yes, of course, all the printable materials and pdfs are yours to keep! Download them, save them, put them on your fridge if needed, and use them for many years to come.

Do you have a money-back guarantee?
Yes, we have 7-Day money-back guarantee. If after the first week of the challenge you decide that it's not what you were looking for, we'll refund your purchase, no questions asked.

If I purchase the bundle, during which timeframe do I need to enroll in the challenges included?
You'll need to take the challenges within 12 months after the bundle purchase.

How long will I have the access to all the challenge materials?
You'll have access to the challenge materials for 12 months, from the day when your challenge batch starts.
*DISCLAIMER: Happy Bellyfish challenges are not medical advice, and all nutrition information is provided for educational purposes only. If you have health-related concerns or questions, please consult with your health provider.