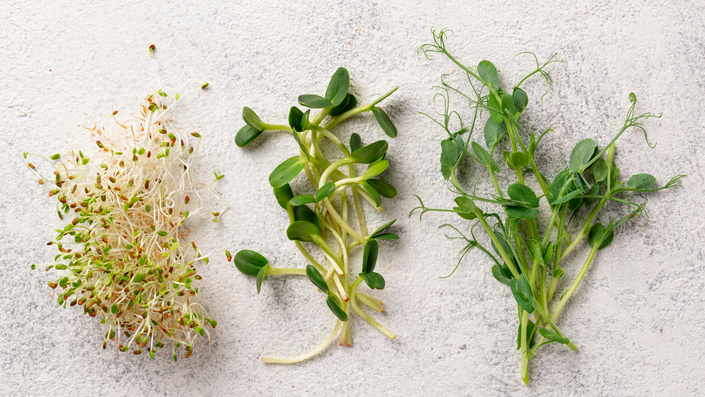 Microgreens and Sprouts: Growing & Cooking (WAITLIST)
How to grow microgeens and sprouts at home easily, and how to add them to daily diet
Microgreens and sprouts are some of the most nutritious foods on the planet. They have extremely high concentration of vitamins in minerals, up to 40 times more than a mature plant fromm the same seed. Eating a handful of microgreens dailly, is like adding the most powerful superfood supplement to your diet, that is 100% natural and doesn't cost a fortune.
Growing microgreens in your own home is very easy: you need neither a garden, nor lots of space, and unlike garden vegetables, they can be grown throughout the year. You can start growing your own microgreens without literally any equipment, only using what you already have, you'll just need to get the seeds.
Why make microgreens and sprouts at home?
Microgreens should only be consumed fresh, and sprouts should be eaten within a couple of days. When you grow microgreens yourself, you can harvest them whenever you need it, and also create an infinite supply of this powerful natural nutrition supplement. Besides, microgreens are usually very expensive, so learning how to make microgreens yourself, you'll be able to eat them daily at a fraction of cost.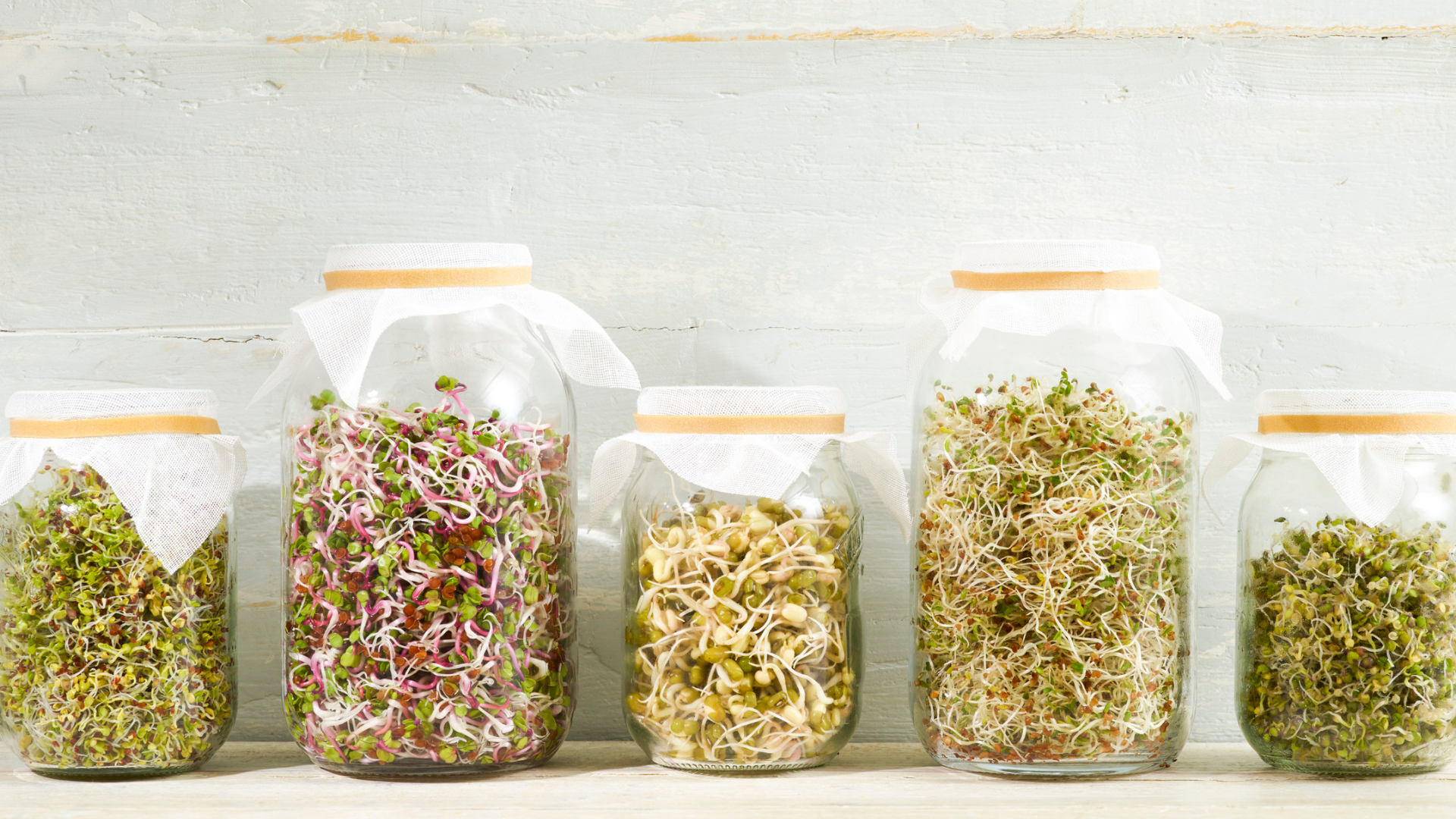 - Exact steps to grow microgreens at home, using the most nutritious and flavourful seeds
- Best equipment to grow your own microgreens without any difficulties
- How to sprout lentils, seeds and grains
- Which seeds are the easiest to sprout and grow microgreens from
- How to easily add microgreens and sprouts to your daily diet
- Recipes for cooking with microgreens and sprouts