THIS COURSE IS CLOSED FOR ENROLLMENT CHECK OUT OUR
Can we cure our sugar addiction with the help of sweets themselves? Is it even possible to keep losing weight and staying healthy while enjoying our favourite desserts? Absolutely! This is what our course is about: creating healthy, plant-based sweets without sugar, gluten, dairy products and even eggs. They will taste fantastic and suit even the pickiest of eaters!
After taking our course you will be able to make your own desserts not only on special occasions, but every single day, without spending hours in the kitchen. You'll be able to treat yourself and your entire family with the most delicious and at the same time nutritious desserts. All you need is the right skills and understanding of core ingredients, and we are here to share our tricks in an easy and fun way with you.
After taking this course you will not need to spend days on YouTube and then testing recipes in your kitchen, just to find out that they neither taste nor look the way you expected.
This course is so different from anything else you will find on the internet not only because of the unique and personally tested recipes that are used in our demonstrations. Instead of just following the recipes blindly, you will learn basic principles of healthy sugar-free desserts and will be able to create them on your own, only limited by your own imagination.
We covered all possible desserts you might crave for: raw (no-bake) and baked treats, chocolate cakes and fruity tarts, cheesecakes, creams, and even healthy candies and gummy bears! A special section of the course is dedicated to energy bars, that are a wonderful treat to take with you wherever you go, and to avoid getting any junk food when you start feeling hungry.
This course was created with the busy people in mind. You will not need to spend hours in the kitchen to make delicious and healthy food for the entire family - you can spend this time with them instead.
By joining our classroom you will basically get a blueprint of a healthy sweet kitchen. It will come packed with over 25 video demonstrations, recipes and their variations (nobody likes to eat the same things!), introductions to all ingredients and equipment, substitutes for harmful ingredients and special bonuses. After learning all the tricks you will never run out of ideas!
Energy Bars and Energy Balls
Learn how to crate raw (no bake) energy bars and balls. You can use them as to-go snacks for school or office, freeze, or even serve on special occasions. Designs and flavours are infinite!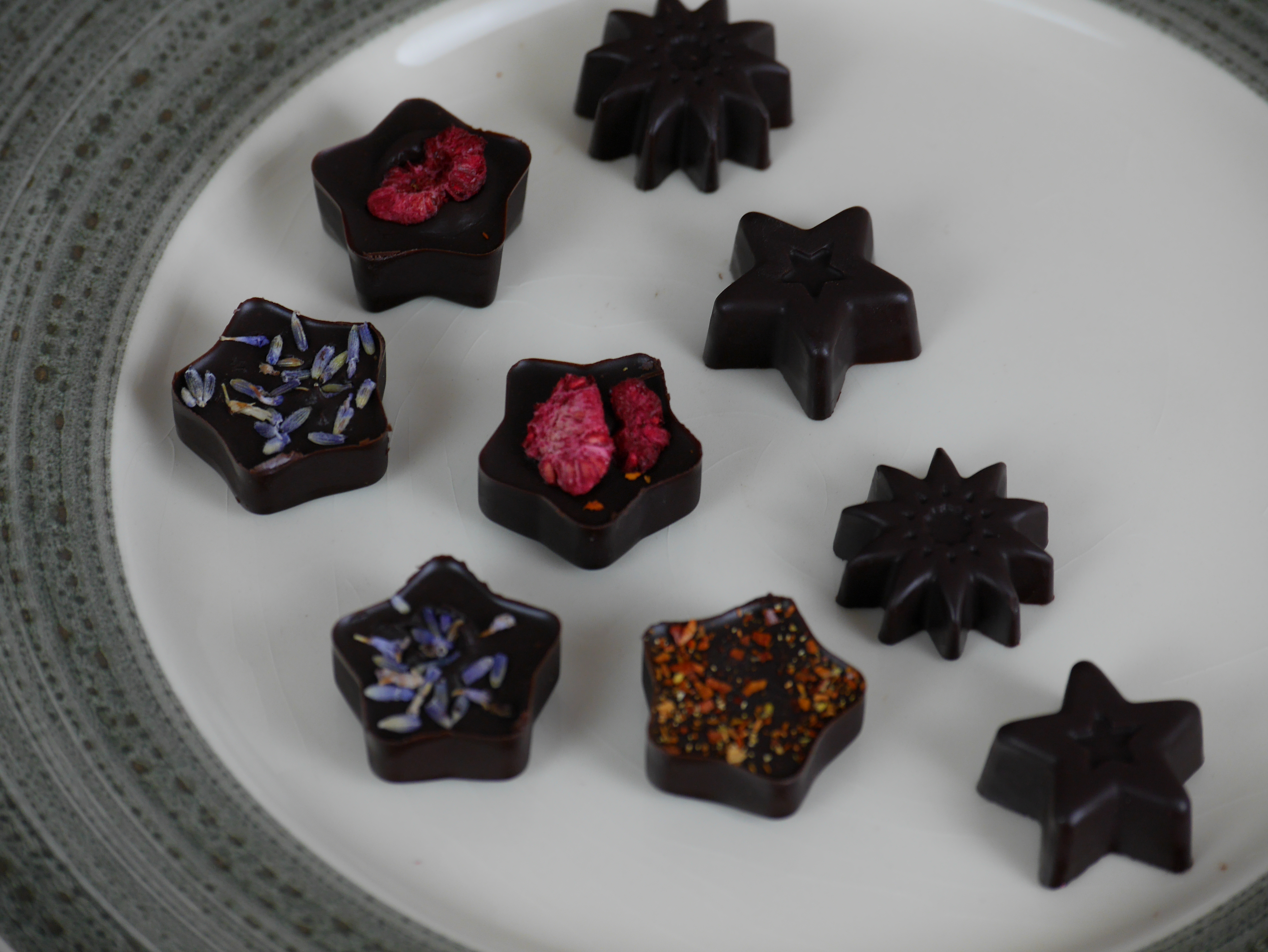 Chocolate Treats
Easy techniques to make your own chocolate without sugar or dairy products. Classes range frrom 15-minute chocolate cnadies to irresistable Nutella cake.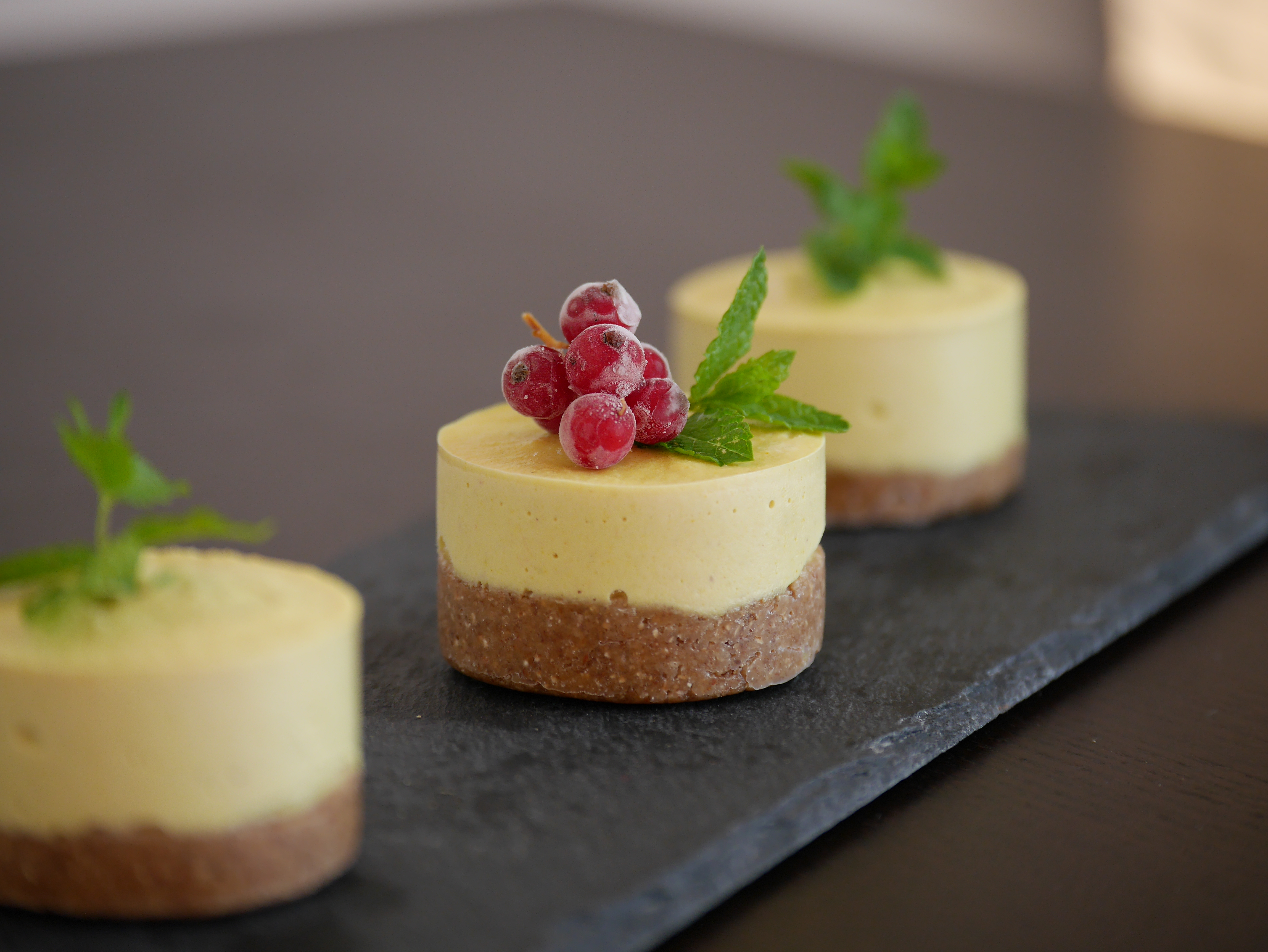 No bake che



esecakes, fruit cakes and tarts
Easy ways to crate professionally looking raw cheesecakes and fruit tarts with caramel or cream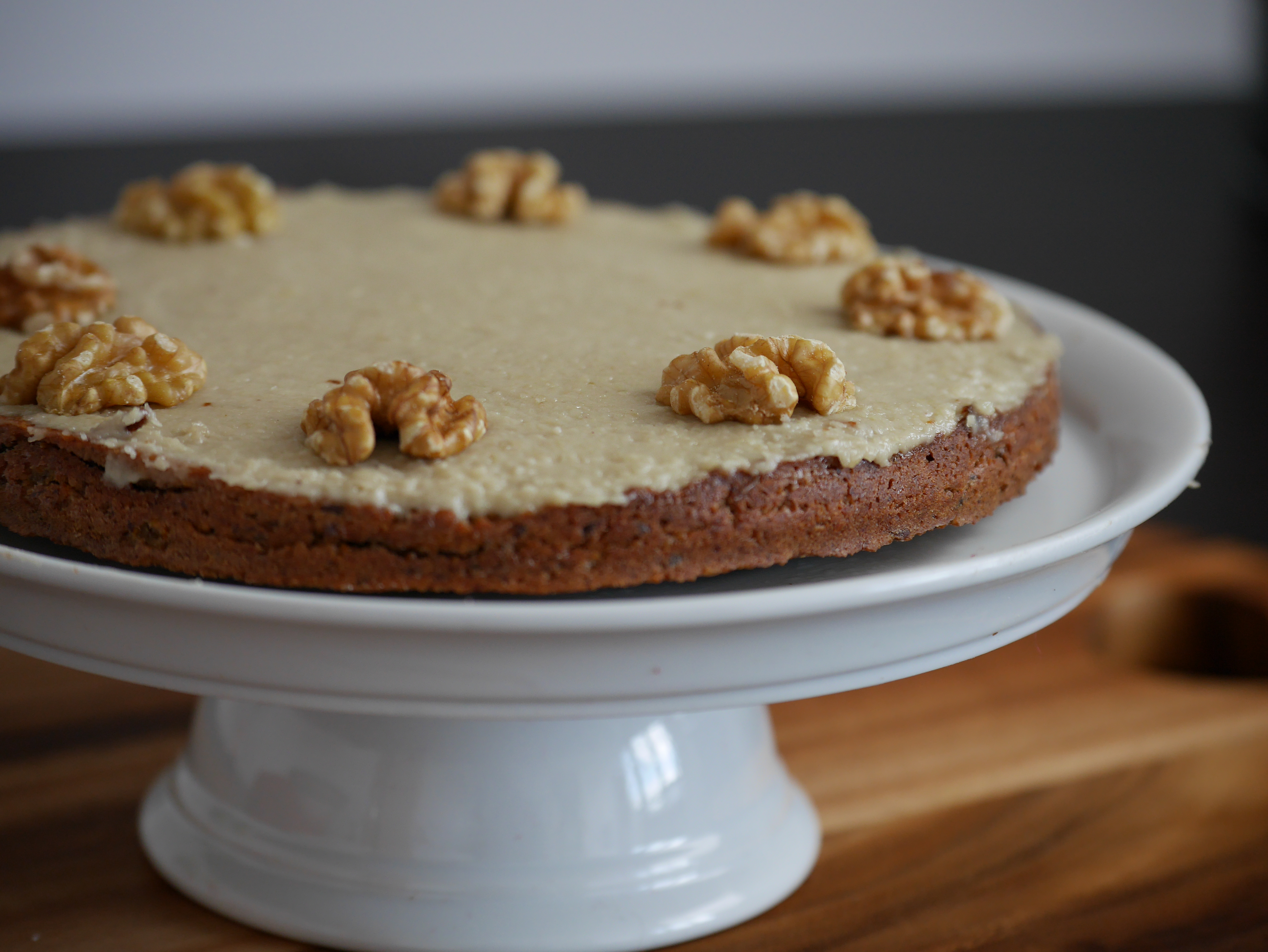 Easy Plant-Based Baking
Simple baking techniques, vegan and gluten-free. Learn how to make quick cakes and brownies with just a few ingredients. All ingredients used are healthy and nutritious.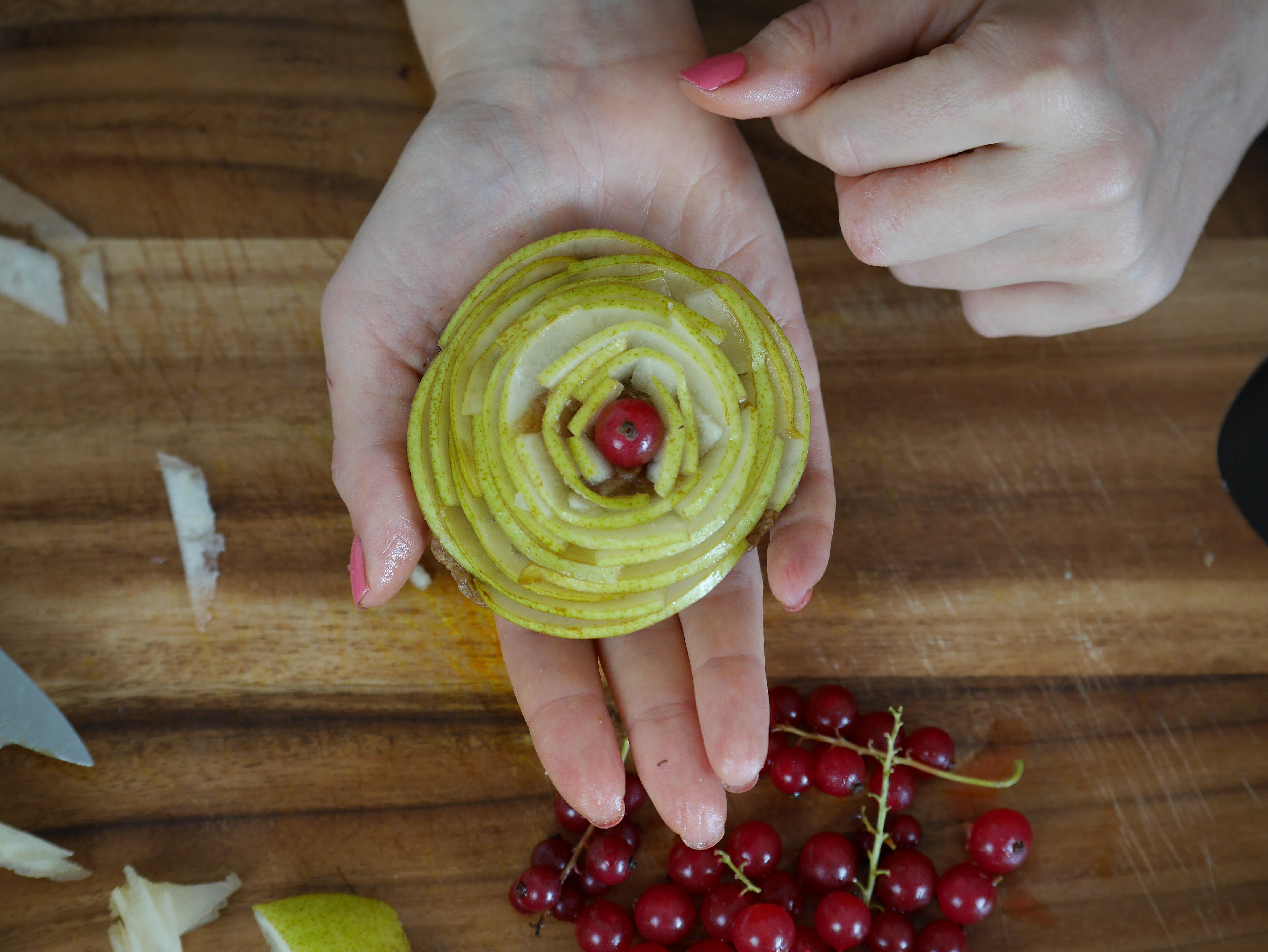 100% Fruit Candies
Techniques of making candies just frrom fruit, inspired by traditional kitchens. These are most favourite kids' treats and it can't get healthier!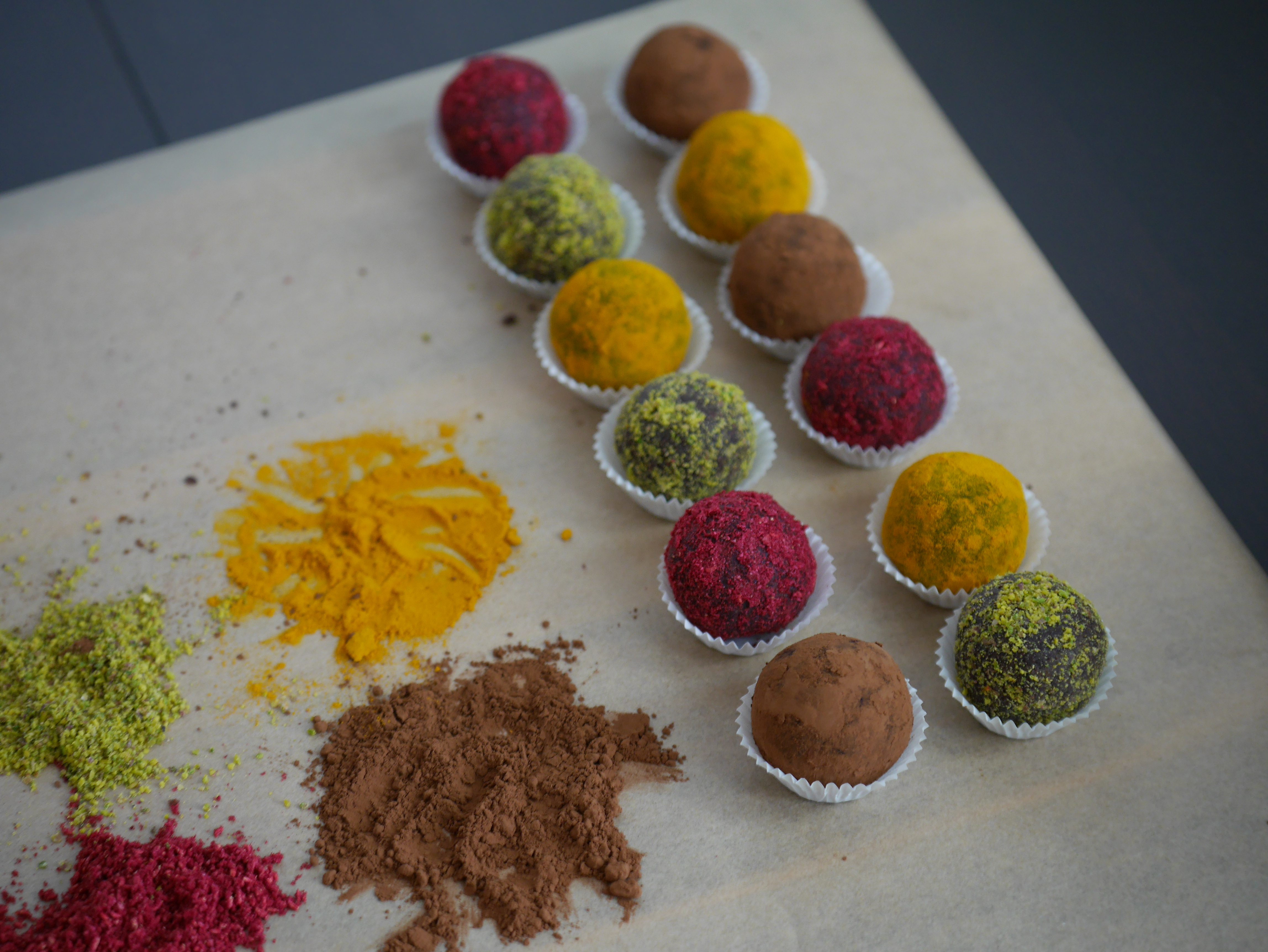 Special BONUSES
How to make 100% natural colors, natural sugar substitutes, and traditional sweets recipes frrom around the world
"I've been on the track for healthy lifestyle and relevant for quite long, tried various recipes and of course sweets were a difficult part. However, I had a bunch of recipes that worked for me and thought it was all set for me. When I came across the HBF course I was pretty much surprised to not only find new ideas and interesting recipes, but also a solid foundation for a great deal of future creations. All recipes are explained very well, videos are brief nonetheless more than enough not to make one single mistake, the structure of the course makes a lot of sense and is comprehensive. I definitely recommend it to anyone who wants to expand gourmet/cooking horizons, I am sure everyone finds something new in it. Let all the sweets be good for you :)"
- Oksana Bukiy, Catania, Italy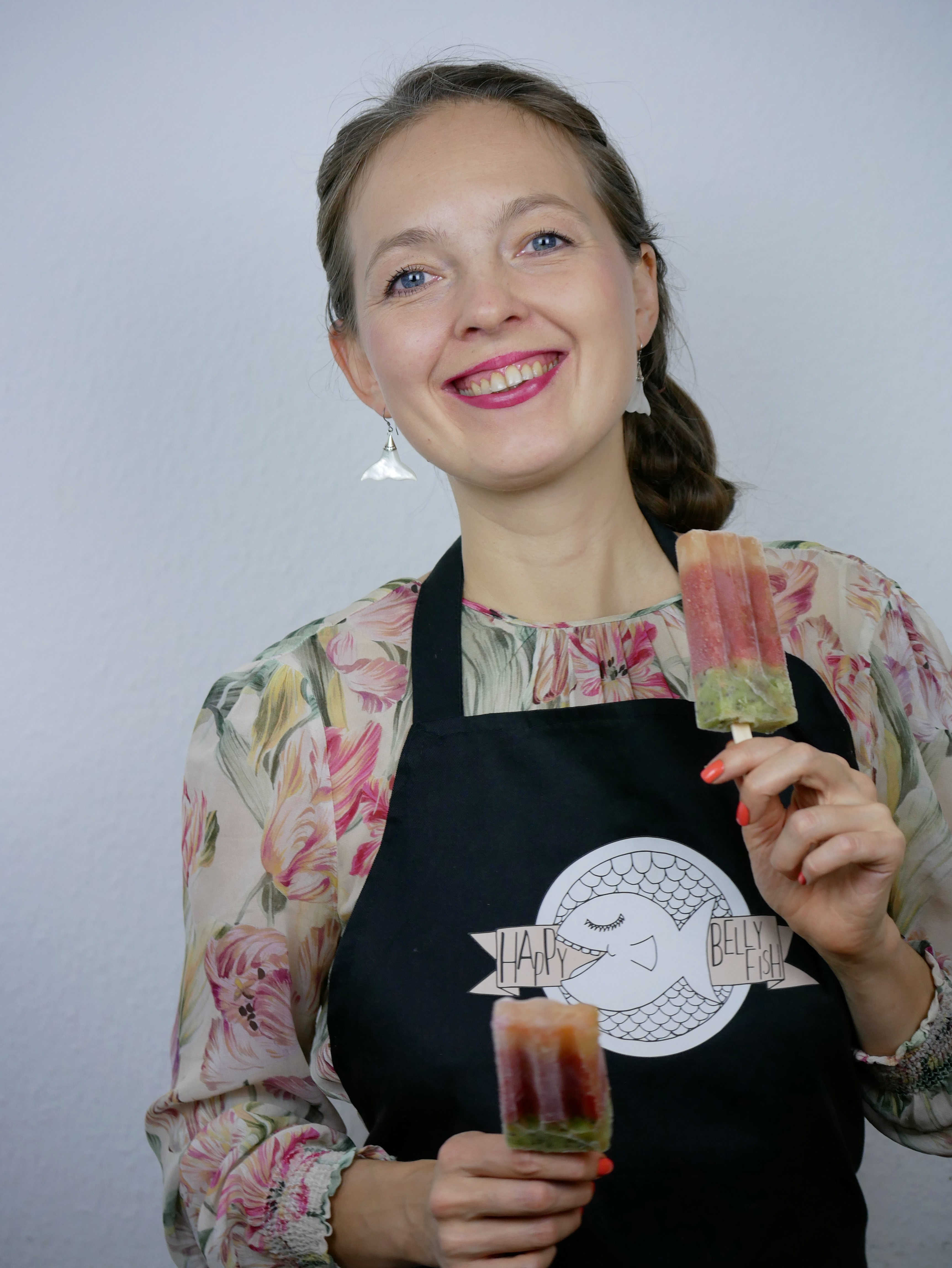 Meet Your Instructor
Anastasia Sharova is the founder of Healthy Cooking School, a certified plant-based chef, and a researcher of healthy traditional diets. She spent the last five years studying and documenting traditional ways of cooking and matching it with modern nutrition science. With her family background in Germany, India and Russia, she brings a truly global and inclusive perspective to what healthy cooking really means.
Anastasia practices what she preaches: after implementing what she learned she "lost" 15 kg, significantly improved her health and became the driving force for switching the ways her entire family cooks and eats.
Anastasia is a professional researcher, so you can be sure that what she teaches is well-backed by science. She is also certified in Ayurvedic nutrition. At Happy Bellyfish she teaches Healthy Cooking Bootcamp, Easy Healthy Sugar-Free Desserts, Vegan Ice Cream Masterclass, Beans and Lentils Cooking Class and Rye Sourdough Baking for Beginners